Founded by Patients for Patients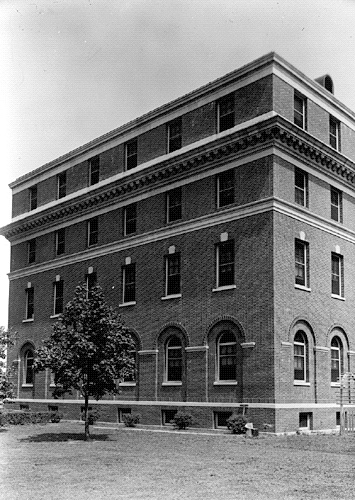 Kings County Hospital, New York
The American Association of Kidney Patients (AAKP) has a rich history in patient advocacy and kidney disease education. AAKP started in 1969 with six dialysis patients at Kings County Hospital in Brooklyn, New York. They wanted to form an organization that would elevate the kidney patient voice in national health care arena, provide patients with educational resources to improve their lives and give kidney patients and their family members a sense of community. They met twice a week in the hospital ward and while hooked up to primitive dialysis machines for 12 to 18 hours at a time they brainstormed, researched and eventually formed AAKP.
The group originally called themselves NAPHT (National Association of Patients on Hemodialysis and Transplantation, which later changed to AAKP). AAKP joined forces with other patient groups to fight for the enactment of the Medicare End-Stage Renal Disease (ESRD) Program, testifying before congressional committees, seeking public support and creating a newsletter (the forerunner of today's AAKP RENALIFE) to keep everyone informed. This effort was crowned with success in 1972 when Congress enacted the program that continues to provide Medicare funding for dialysis and kidney transplantation.
After winning the initial and critical battle for the Medicare ESRD Program, AAKP turned its attention to other important issues -- the need to establish a secure national organization to preserve the visibility and influence of patients with Congress and to develop national, educational and supportive programs.
Today & Beyond
AAKP has grown into a nationally recognized patient organization that reaches over 1 million people yearly. It remains dedicated to providing patients with the education and knowledge necessary to ensure quality of life and quality of health.