Executive Team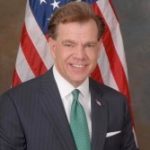 Paul T. Conway – President
Mr. Conway serves as the President of American Association of Kidney Patients, America's oldest and largest independent kidney patient advocacy organization, and as a board member on both the Kidney Health Initiative (a U.S. Food and Drug Administration/American Society of Nephrology public private collaborative) and the Center for Medicare and Medicaid Services (CMS) contracted End Stage Renal Network 5 Mid-Atlantic Renal Coalition. As a kidney patient, Mr. Conway has managed kidney disease for thirty-six years, including more than two years on dialysis and, for the past nineteen years, as a kidney transplant recipient.
Mr. Conway has an expansive career in public service, including service under four U.S. presidents and three governors and multiple political transitions. His federal posts have included Chief of Staff of the U.S. Department of Labor, Chief of Staff of the U.S. Office of Personnel Management, an agency Chief of Staff at the U.S. Department of Homeland Security and as a Special Assistant in the White House Office of National Drug Control Policy. At DHS, he was awarded the DHS Secretary's Silver Medal by Secretary Michael Chertoff for significant contributions to the strategic mission of DHS. In addition, Mr. Conway has served the Commonwealth of Virginia as the Deputy Secretary of Health and Human Resources and as an appointed member of the Board of Health Professions and the Commonwealth Protection Panel, a board charged with homeland security planning and coordination. Mr. Conway has also served as an external reviewer of Virginia health and disability agencies and key initiatives including public health and mental health modernization.
As a patient advocacy leader and policy professional, Mr. Conway has used his extensive knowledge of Executive Branch agencies and Congressional process to elevate an independent patient voice on issues ranging from innovations in medical treatment and devices, improved access to treatment modalities, provider payment models, quality of care and quality measurements and ratings. He deals extensively with Congressional leaders and their staffs as well as Federal appointed and career civil service officials across the Federal government including the White House, the Department of Veterans Affairs (VA), the Centers for Disease Control (CDC), the Center for Medicare and Medicaid Assistance (CMS), the Food and Drug Administration (FDA), the CMS Center for Medicaid and Medicare Innovation (CMMI), the National Institutes of Health (NIH), National Institute of Diabetes and Digestive and Kidney Diseases (NIDDK) the Congressional Budget Office (CBO) and the Government Accountability Office (GAO).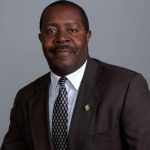 Richard Knight – Vice President
Richard Knight is a former hemodialysis patient who received a kidney transplant approximately ten years ago. Mr. Knight has an MBA and is a small business owner who is heavily involved in business and education issues through various professional networks in Maryland and Washington, D.C. He is a graduate of Hampton University and the University of Virginia Darden School of Business. Mr. Knight has a substantial background in public policy and Congressional operations based on both his advocacy work as a kidney transplant patient as well as his professional experience on Capitol Hill where he served in various roles including communications, policy and Legislative Director. Mr. Knight was also the representative for his Member of Congress to the Congressional Black Caucus of the U.S. House of Representatives. Richard is currently a Business Strategist, providing patient engagement consulting for healthcare organizations and serving as a patient advocate for businesses seeking patient input and guidance in pursing better and more affordable care. He is also an adjunct professor at Bowie State University, where he teaches graduate and undergraduate courses in the College of Business.
He is currently Vice President and Chair of the American Association of Kidney Patients (AAKP) Public Policy Committee, a member of the National Kidney Disease Educational Program Health Information Technology Working Group, and a member of the Board of Directors of the MidAtlantic Renal Coalition (MARC).
Mr.Knight served as a member of three Technical Expert Panels (TEP). He was member of a TEPs focusing on Hospital Readmissions, the Fistula First Breakthrough Initiative and recently on Emergency Department Readmissions for Arbor Research Collaborative for Health and the University of Michigan Kidney Epidemiology and Cost Center. He also served as a founding member of the End Stage Renal Disease (ESRD) Health Information Technology (HIT) Project and a member of the steering committee for the Coalition for Supportive Care of Kidney Patients.

Jenny Kitsen – Treasurer
Jenny is a Family Member with a brother on hemodialysis. She served as the Director of the Network of New England, Inc. for 35 years. Currently she is semi-retired and doing consulting work. Jenny is founding member and Treasurer of Donate Life CT for the past 25 years and was a Board member of Forum of ESRD networks from 1981 to 2012. She served on several CMS ESRD Technical Expert committees, served on RPA Patient Safety Committee and a member of ANNA.

Richard S. Goldman, MD – Secretary
Dr. Goldman is a nephrologist from Albuquerque, N.M. He serves on ESRD Network # 15 Board of Directors and is active in the Renal Physicians Association. He is the President of the Forum of ESRD Networks.


2016-2017 Board of Directors
Daniel L. Abel
Mr. Abel is a Transplant patient from Morgantown, WV, Mr. Abel is a Self-Employed Property Manager for Abel Enterprises, LLC. He currently owns and manages residential and commercial properties, including one large dialysis facility and a facility housing a large CKD clinic both in rural West Virginia. He is integrally involved in the conducting of some 25 free kidney disease screening events in 2005-2007, many in conjunction with the NKF of the Alleghenies' Kidney Early Evaluation Program for more than 1800 West Virginians. He assisted in the garnering of political support of state government for showcasing the above screening programs and World Kidney Day recognition at the state Capitol. Mr. Abel has been a member of AAKP since 2010.

Teri Browne
Ms. Browne is an Assistant Professor for the University of South Carolina in Columbia, SC. She has a Master's in Social Work since 1995 and PhD since 2008. Ms. Browne has been working in the kidney disease field for 17 years. She started her social work career in dialysis, and worked for 13 years as a dialysis social worker across the country. She became very active in the kidney disease community in every community she has lived, leading her to local, state, national and international service for kidney disease. She served on patient and professional committees for ESRD Network 1, 9, 10 and t; serving on boards and committees for the local and national NKF; and recently on committees and projects for ASN and DOPPS including ASN's Patient Education committee. Ms. Browne has been a member of AAKP since 1995.

Tejas Desai, MD
Dr. Desai is the Assistant Professor of Medicine and Nephrology at East Carolina University – Brody School of Medicine. He is a member of the American Society of Nephrology Web Presence and Medical Student Education Committees, and is Editor-in-Chief of Nephrology On-Demand.

Louis H. Diamond, MBChB, FCP (SA), FACP, FHIMSS
Louis is the President of Quality in Health Care Advisory Group, LLC (QHC). He is an expert in the use of methodologies for measuring and improving quality and also involved in the development of public policy through projects focused on patient safety, health system financing, physician payment reform, quality measurement and reporting, and performance improvements. He currently serves as the following: Chair, Physician Engagement Committee, Health Information Management System Society; Member, Leadership Network, National Quality Forum (NQF); Member, Measurement Application Partnership Post-Acute Workgroup, NQF; vice Chair, End-Stage Renal Disease Network, (A QIO for the ESRD program Board; Delegate for the Renal Physicians Association to the American Medical Association House of Delegates; Member, National Priorities Partnership representing the Healthcare Information and Management Systems Society; Member, Board of Trustees, American College of Medical Quality; and Board Member, Quality Insights Holdings.

Kevin Fowler
Kevin Fowler health is a care executive with over 30 years of Life Sciences experience in pharmaceutical commercial and R&D organizations. His career has encompassed a breadth and depth of skills and experiences. During his career , he has demonstrated leadership in sales management, training, public affairs, global marketing, patient advocacy, and patient marketing. He formed his own patient advocacy and patient engagement consulting business in 2014, "The Voice of the Patient, Inc. Based upon his personal experiences of having a pre-emptive kidney transplant in 2004, he has a deep passion for patient advocacy and patient engagement.


Lisa Garner
Lisa is a Transplant patient from Conway, AR and is currently employed with Independent Living Services (Non-Profit Organization) as Assistant Development Director we responsibilities in Development, Awareness and Fund Raising. Ms. Garner is a member of the Conway Chamber of Commerce, FCLI Faulkner County Leadership Institute and the Conway Rotary Club.

Ted Gee, Jr.
Theodore "Ted" is President of Success Based Intervention Institute, a leadership development firm. Ted has served as an officer in the United State Army, and has held leadership roles such as President, Chief Operating Officer, Vice President of Operations and Vice president of Operational Excellence. Ted has been highly successful leading where businesses were in a cultural change or a business transition state driven by competition or burning platforms. He has led companies that produced different products in different industries, including Corning Inc., Harley Davidson, and Ingersoll rand with consistent top and bottom line results. Ted has trained in the United States and in Japan and is certified sensei in lean an six sigma tools and has trained many MBB's, BB's etc. that are currently leading change in organizations today. Ted is multi lingual, and has attended MIT Sloan and Chicago Graduate School of Business.

Sharon Griff, MBA, MS, RD
Ms. Griff is currently the managing director of The Griff Group, a life science marketing firm. Prior to The Griff Group, Sharon held numerous positions in the pharmaceutical industry, with a significant focus in nephrology. Sharon is a registered dietitian and has brought a unique perspective to industry. Sharon has served in various roles for both the Council on Renal Nutrition and the Renal Practice Group. Ms. Griff received her MBA from Queens College in New York.

Brian Hess
Mr. Hess is a Home Hemodialysis patient from Edmond, OK. He work's as a Specimen Prep Tech for Diagnostic Laboratories of OK, Quest Diagnostics. Mr. Hess is also a graduate of the University of Central Oklahoma with a Major in Biology and a Minor in English. Mr. Hess authored the book "Kidney Failure Won't Stop Me", published in July 2012. He is a member of the ESRD Network 13 Patient Advisory Committee & the Medical Review Board. Mr. Hess has been a member of AAKP since 2010.

Tanya Langford, JD, MFA
Ms. Langford is a Communications Law Professor at the University of Tampa. She has a Master of Fine Arts from Art Institute of Boston, Juris Doctor from University of Florida Levin College of Law and Bachelor of Science from Florida State University. Ms. Langford is a Board Member of ACT (Arts Conservatory for Teens) and MYcroSchool.

Giselle Politoski
Ms. Politoski is CKD Patient family member from Manhasset, NY. She is a Creative Senior Executive with over 30 years' experience in program development, evaluation, clinical guideline implementation, marketing, advocacy, and fund development in the US and Global markets. Ms. Politoski directed the National Kidney Foundation patient and professional education programs for over 25 years. She created Kidney Learning Solutions, a national curriculum of programs, tools and resources to educate and guide physicians, health care professionals and patients in the management of kidney disease and its complications. Ms. Politoski is a member of North American Transplant Coordinators Organizations, International Nurses Endorsing Transplantation, and Coalition on Donation, National Kidney Foundation, International Nurses Endorsing Transplantation, Great Neck Figure Skating Club and Great Neck Park District.

Robert B. Miller, MD, FAAP, FCCP
Dr. Miller is a Pediatric Nephrologist practicing in Albuquerque, NM. Dr. Miller is a member of the American Society of Nephrology, International Society of Nephrology, International Society of Pediatric Nephrology, Society of Critical Care Medicine, American College of Chest Physicians, American Academy of Pediatrics and the New Mexico Pediatric Society.

Suzanne Ruff
Suzanne is a Family Member and Living Donor from Mooresville, NC. Suzanne is the Author of "The Reluctant Donor", and received the Midwest Publisher's award for her book. She is a self-employed Free Lance writer. Suzanne is a member of PKD Foundation and National Kidney Foundation and has experience in fund raising, public policy, patient experience, marketing and public relations.

Lana Schmidt, MBA
Lana is a Hemodialysis patient from Liberty, IL, with a MBA – Masters in Business Administration and is Owner of Strategic Marketing Specialists. Lana is a member of American Kidney Fund, National Kidney Foundation, Renal Network 10, ESRD Form and several other Renal Organizations. Lana is currently on the AAKP Patient committee and was a speaker/presenter at the 2010 AAKP Convention on "Living with a Chronic Illness; Maintaining Health and Wellness." Lana also started the Kidney Patients Support Group in Quincy, IL and Hannibal, MO.

Scott Toner
Mr. Toner is the Sr. Director, Global Pipeline Marketing for Reata Pharmaceuticals in Irving, TX. Mr. Toner is also the President and founder of Bear hill consulting in Charlestown, MA. He has a proven track record as an innovative business leader with a unique aptitude in applying clinical science to the development of marketing strategy, business development and brand management. He created and led product teams through successful product launches in both large and small pharmaceutical organizations. He has global experience in both specialty pharmaceuticals and critical care devices. Mr. Toner has been a member of AAKP since December 2011.

Linda S. Tyler
Linda Tyler is a kidney donor and former Representative of Arkansas' District 45 in Conway, Arkansas. Ms. Tyler is a well-known business in Arkansas having worked in personnel management for Carrier Air Conditioning, United Technologies and United Broadcasting Corporations before joining Acxiom Corporation. She now serves as the Senior Organizational Development Leader for the company. She also served as a Board Member of the National Kidney Foundation and was past President of the National Kidney Foundation of Arkansas.

Linda Umbach
Ms. Umbach is a transplant patient from Menlo Park, CA. She has a B.S. in Biology from Washington College and M.A. Microbiology from Duke University. Ms. Umbach is currently a Real Estate Broker and has been for over 30 years. After graduate school Ms. Umbach worked at the National Institutes of Health within the National Cancer Institute, studying the associations between viruses and cancer. She has also worked at Stanford University Hospital and Clinics, studying HIV-AIDS. She was part of the founding committee for the Bay Area Association of Kidney Patients and as served in the rolls of President, Programs, and now Development. She has been a member of AAKP since May 2006.

Roberta Wager, RN, MSN
Ms. Wager is an In-Service Coordinator with Fresenius Medical Care in San Antonio, Texas. She is a two-time kidney transplant recipient. She serves on the Medical Advisory Board of the South Texas Chapter of the National Kidney Foundation and is active with the University Of Texas School Of Nursing Alumni Council.
David White
Dave White is a veteran of in-center, in-center nocturnal, and peritoneal dialysis, and received a kidney transplant in 2015. Dave is pursuing a degree in Health Systems Management at UMUC (the University of Maryland University College), and has also studied at Yale University, where he majored in Mathematical Studies. Before his kidneys failed, he was an IT manager for an international law firm. Dave is honored to serve as interim Chair of the Kidney Health Initiative's Patient and Family Partnership Council, and also serves on the American Association of Kidney Patients Board of Directors, the Patient Centered Outcomes Research Institute's Advisory Panel on Patient Engagement, and the Veterans Transplantation Association Board of Directors. Dave enjoys speaking about kidney disease awareness and patient engagement, and has made regional and national television appearances as a patient advocate.