AAKP encourages you to - Give Your Way!
As the oldest and largest, fully-independent kidney patient organization in the U.S. – AAKP depends on contributions from you to help support the programs and activities of the Association. AAKP has aggressively distinguished itself as the leader in patient-centered education, advocacy, and patient engagement - making AAKP highly respected among fellow non-profit organizations; professional associations; the medical community; renal-industry partners; federal and government agencies; and most importantly the individuals and families we serve coping with chronic kidney disease.
We know you work hard for everything you earn – so AAKP pledges to work hard to put every dollar to work for kidney patients. Whether you are able to give a little or give a lot, AAKP has made it easy to give what you can, when you can and how you can.
Below is a list of donation programs that support the great work of AAKP!
Learn all about our donation programs and choose the one that works best for you!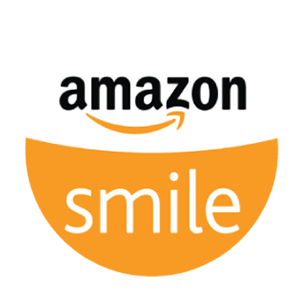 Amazon Smile AmazonSmile is a great opportunity to "give" while you "get"! Click here to set up your Amazon Smile account to support the American Association of Kidney Patients. Amazon will donate 0.5% of the price of eligible AmazonSmile purchases to AAKP!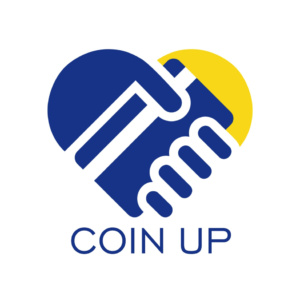 CoinUp CoinUp is the easiest way for your small change to make a BIG CHANGE for Kidney Patients! CoinUp allows you to donate your spare change directly to AAKP every time you make a purchase with your credit or debit card by virtually rounding-up your "spare change" on each transaction. At the end of the month, your spare change is added up to a maximum limit set by you and sent directly to AAKP. Download the mobile app from iTunes or sign-up online today!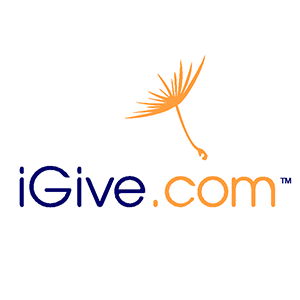 iGive is an easy way to support AAKP! Over 1,825 online retailers have partnered with iGive. Shop at these stores, and help AAKP at the same time! Simply download the iGive button on your computer, or download the app on your IOS or Android mobile device, and select AAKP as your cause. Every time you shop these stores online, iGive sends a rebate to your cause. Sign up today! https://www.igive.com/html/login.cfm
In Honor of Gifts Making a donation on behalf of someone or in recognition of a special event is one of the most special and memorable ways to give to a charity. AAKP offers the following "In Honor Gift" programs:
Memorials: Loosing a loved-one is very difficult, AAKP helps you carry-on their legacy by accepting donations on behalf of those who are no longer with us. In recognition of your donation, an acknowledgement will be sent to the family. AAKP can also provide cards to distribute during services to encourage friends and family members to donate to AAKP in memory of your loved one.
Anniversary and Birthday: Share your anniversary, birthday or special occasion with AAKP! AAKP will provide you with "in-lieu of gift" cards asking your friends and family to make a donation to AAKP on your behalf. An acknowledgement will also be sent to you so you can personally thank those who donated to AAKP in recognition of your special event.
Kidney Transplant Anniversary: Every year you can celebrate a successful transplant is an amazing milestone. Help others understand the gift of life and organ donation by supporting the work of AAKP. You and your kidney can help raise awareness of AAKP and the importance of organ donation by asking your friends and family to celebrate your transplant anniversary with a tax deductible gift to a most noble cause. An acknowledgement will also be sent to you so you can personally thank those who donated to AAKP in recognition of your transplant anniversary.
---
Contact AAKP at (800) 749-2257 or info@aakp.org to set up your In Honor Gift donation program and to receive cards asking your friends and family to donate to AAKP.
AAKP Samuel Orenstein Legacy Program (Monthly Giving) As the first president of AAKP, Samuel Orenstein took the organization to new heights and became a true inspiration to all kidney patients. In honor of Samuel Orenstein and his legacy, AAKP created the Samuel Orenstein Legacy program as an ongoing tribute to Mr. Orenstein and his efforts to improve the quality of health and quality of life for all those with and affected by kidney disease. Monthly donations will be used to help fund the important work of the Association.

To join this esteemed program, please contact Valerie Gonzalez, AAKP Director of Office Operations at (813) 400-2395 or vgonzalez@aakp.org. A monthly donation, of an amount of your choosing, will be charged to your credit card the 15th of every month. At the end of the year you will receive a letter from AAKP acknowledging your total tax deduction for IRS reporting purposes.
Facebook Fundraising Social media is a great way to stay connected to your friends and family, but it's also the new and easy way to raise awareness and money for your favorite cause! Facebook allows you to donate your birthday to AAKP or start a fundraising campaign on behalf of the Association. To learn more, visit www.facebook.com/fundraisers. For questions or to find out how AAKP can help spread the word about your fundraiser, contact Jennifer Rate, AAKP Marketing and Communications Manager at (813) 400-2394 or jrate@aakp.org.
Planned Giving & Bequests When creating or updating your plans or will, consider including a gift to AAKP. You'll be able to carry-on your support of a cause you cared about. By leaving a percentage of your estate to AAKP, you can continue to make a difference and support those affected by kidney disease. Your contribution will ensure that those individuals affected by kidney disease coming after you will have more access to resources; innovations and quality care that will help them manage their condition and achieve their aspirations.
To learn more about planned giving and include AAKP in your legacy, please contact Valerie Gonzalez, AAKP Director of Office Operations, at (813) 400-2395 or vgonzalez@aakp.org.
You may also read our brochure on Planned Giving, click here.
Support an AAKP Program AAKP offers a variety of resources that help individuals affected by kidney disease understand their condition; make informed choices regarding their treatment options and care plan; and achieve their aspirations. AAKP offers the opportunity to make your donation count, by applying it directly to a program or activity that has made a difference for you! Give today by clicking here or contact Valerie Gonzalez, AAKP Director of Office Operations, at (813) 400-2395 or vgonzalez@aakp.org.
General Association Support AAKP understands that sometimes you just want to give! Donating to AAKP is the best way to continually show your support and help advance the Association's mission. To make a general donation to support the overall mission of AAKP click here or contact AAKP at (800)749-2257.
All donations are tax deductible. AAKP will send a letter acknowledging your donation for IRS reporting purposes.