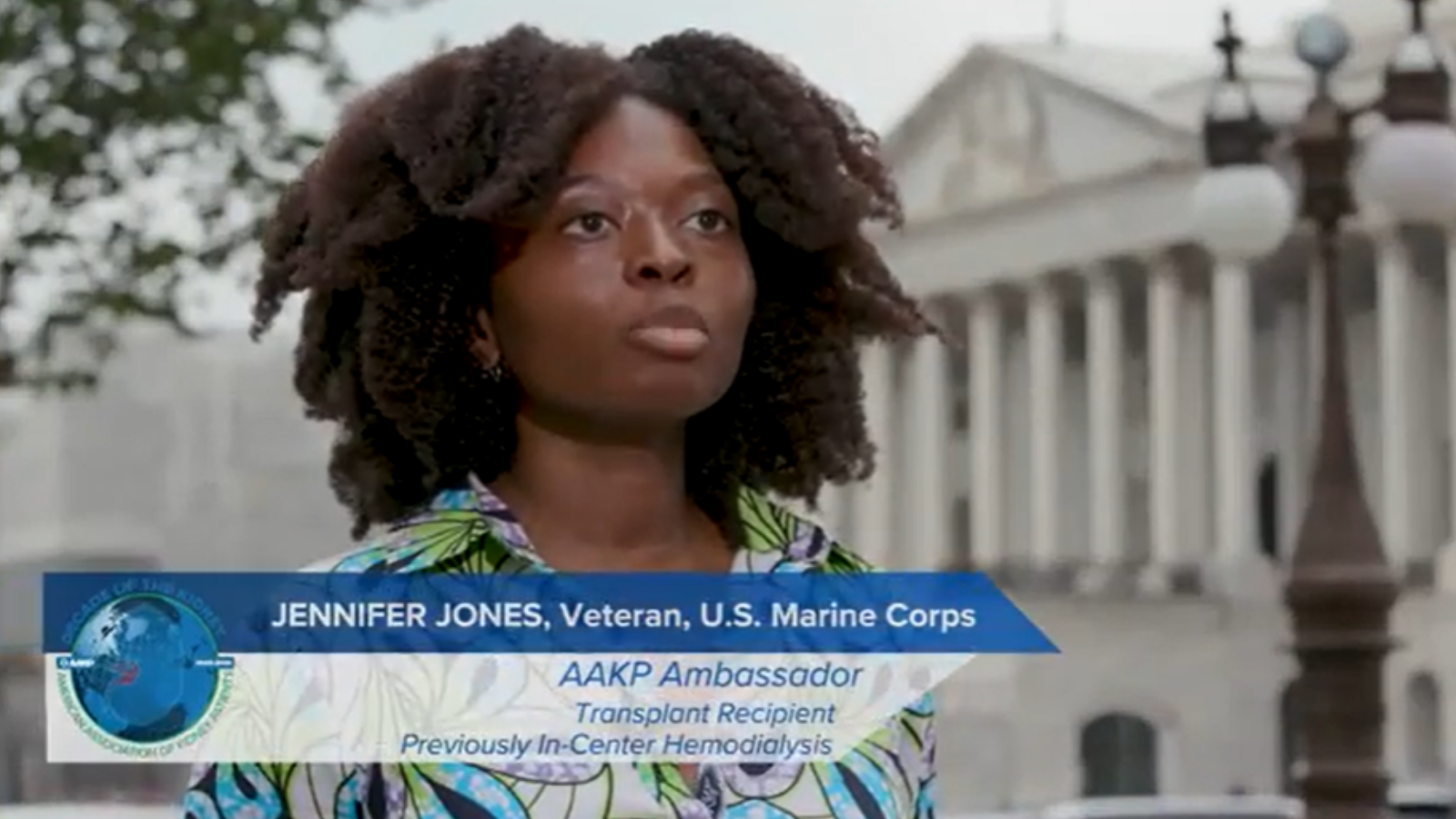 Meet the People Behind AAKP: Why I Belong
AAKP is the oldest and largest, independent kidney patient non-profit organization in the U.S. Founded by kidney patients, with doctor encouragement, AAKP remains led by kidney patients for kidney patients. AAKP is dedicated to improving the lives and long-term outcome of kidney patients through education, advocacy, patient engagement and the fostering of patient communities.
Hear in their own words why our members belong to AAKP.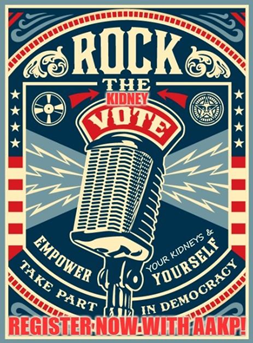 I am a KidneyVoter™
Your vote. Your voice. Become a Kidney Voter!
Keep your elected officials accountable for innovation, research funding, and bipartisan solutions. AAKP is here to help you make sure your vote counts.
Register to Vote!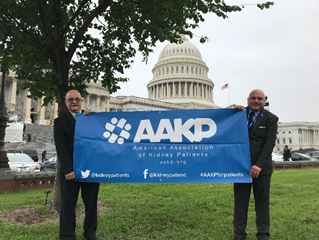 AAKP Action Center
With AAKP's Action Center, you can help shape policies that create more care choices that will make a difference in your care and the care of those yet to be diagnosed with kidney disease.
Visit our Action Center to educate leaders on how their decisions impact your life as a kidney patient, care partner, or living donor.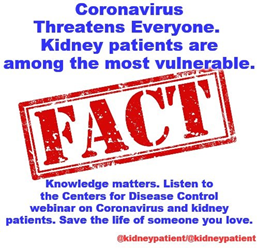 Coronavirus Resources and Special COVID-19 HealthLine Webinar Series
AAKP created this webpage to provide patients, families, and friends with access to reliable and emerging data and information about COVID-19 from our strategic partners, including the Centers for Disease Control and Prevention. Check out these credible resources and watch our COVID-19 HealthLine webinar series.
Coronavirus and Kidney Patient Update on Vaccinations and Mutation Strains – A CDC Expert Webinar hosted by AAKP
Kidney Patients and the COVID-19 Vaccine
COVID-19: Kidney Patient Planning for a Safe Holiday Season
Coronavirus and Kidney Patients - A CDC Expert Webinar hosted by AAKP
Back to School: COVID-19 Considerations for Pediatric Kidney Patients & Kidney Patient Households
Coronavirus and Transplant Patients: Get the Facts, Save a Life- Hosted by AAKP in partnership with American Society of Transplantation and American Society of Transplant Surgeons
Taking Care of Your Dialysis Access During the COVID-19 Pandemic
Fighting Coronavirus Upstream - What Early Stage Kidney Disease Patients Need to Know
Telemedicine Utilization in the COVID-19 Era: What Patients Should Know
VA Kidney Program's Response to COVID-19
Mental Health Management During COVID-19: Staying Connected while Staying at Home
Nutrition& COVID-19: The Importance of Keeping it Kidney Friendly
Clinical Trials: Expanding Opportunities for All Kidney Patients in the Midst of COVID-19 and Beyond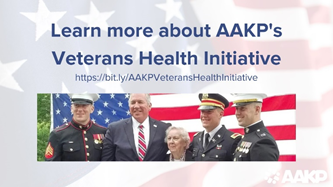 AAKP's Veterans Health Initiative
The AAKP Veterans Health Initiative is designed to advance research, innovation, and policies aimed at safeguarding the highest standards in kidney care and treatment for veterans managing kidney disease. Are you a veteran, active military, or family member of a service member? Learn more and sign up to receive info on our Veterans Health Initiative. AAKP is committed to making your voice heard!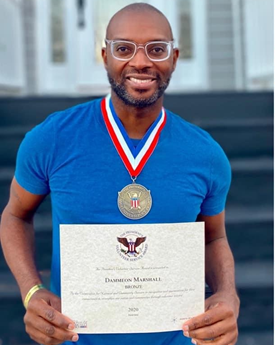 AAKP's Ambassador Initiative
AAKP's Ambassador Initiative is part of our Center for Patient Engagement & Advocacy that works to ensure the voices of kidney patients and their families are heard. AAKP Ambassadors are seasoned experts on kidney disease, dialysis, transplant, and living kidney donation, and their involvement is crucial to our mission. Think you have what it takes to be an AAKP Ambassador? Find out today!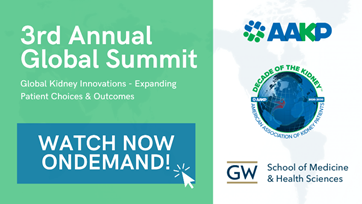 Watch medical and patient expert sessions from the 3rd Annual Global Summit OnDemand!
Sign-up to receive event alerts for the 4th Annual Global Summit in 2022
Annual Global Summit: Global Kidney Innovations – Expanding Patient Choices & Outcomes
AAKP, the largest independent kidney patient organization in the USA, and strategic partner George Washington University (GW) School of Medicine & Health Sciences (SMHS) shattered their virtual engagement record with their third annual Global Summit, "Global Kidney Innovations – Expanding Patient Choices & Outcomes." The Global Kidney Innovations Summit has become the world's largest patient-led kidney innovation conference.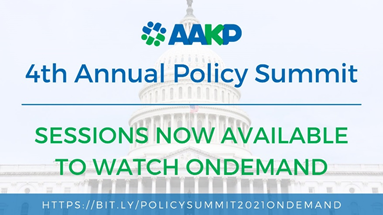 4th Annual Policy Summit
AAKP's 4th Annual Policy Summit brought together key influencers from across all sectors of the policy spectrum – patients, healthcare professionals, researchers, industry and the Federal government – highlighting innovation in kidney biologics, diagnostics and devices; and examining the expanding impact of kidney disease in America and the accelerating need for policies that honor full consumer choice in treatment and smarter policies to better align both regulatory and payment decisions.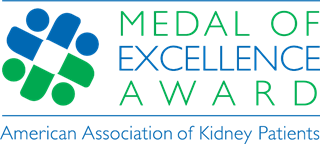 AAKP Medal of Excellence
AAKP's Medal of Excellence is one of the Association's highest honors for kidney healthcare professionals and is designed to elevate local, national and international figures who have been in the forefront of advancements in kidney care and patient empowerment. The award recognizes professionals who are committed to improving and extending the lives of all kidney patients through advocacy, research, technology and quality-driven treatments that protect patient dignity and fully align with patient aspirations. This prestigious award program recognizes a variety of professionals within the health care team, including nephrologists, transplant surgeons, transplant professionals, nurses, social workers, dietitians and dialysis technicians.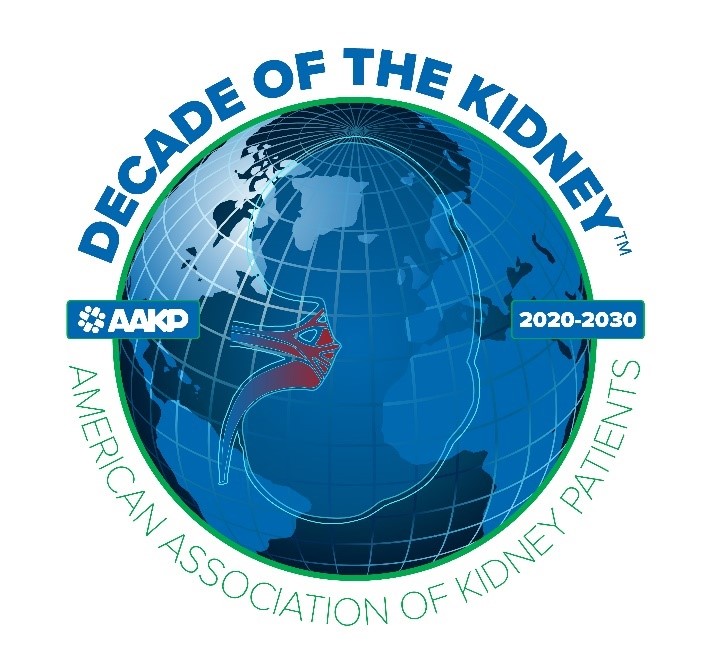 The Decade of the Kidney™
Between 2020 and 2030, kidney patients will witness the accelerating evolution toward a future defined by patient choice; targeted therapies that inhibit kidney disease and prevent kidney failure; greater access to donated organs and new devices. And patients will see their voice and their experiences have a far greater impact. Learn about your role in this effort.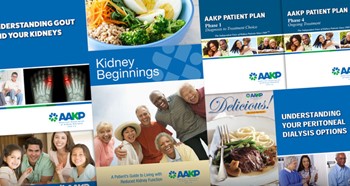 AAKP Store
AAKP offers a variety of educational resources for people living with kidney disease and their care partners. Visit our Store to order print materials or download free resources.
https://bit.ly/AAKPBrochuresAndResources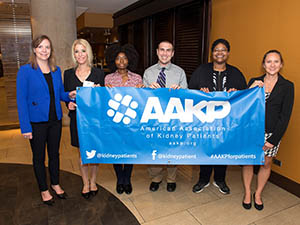 Join AAKP Today
Dedicated to improving the quality of life and long-term outcomes for kidney patients through education, advocacy, patient engagement and the fostering of patient communities, AAKP fights for early detection; increased kidney transplantation and pre-emptive transplantation; full patient choice either at-home or in-center dialysis; protection of the patient/physician relationship; promotion of innovation; and the elimination of barriers for patient access to available treatment options. Add your voice to ours! Join today!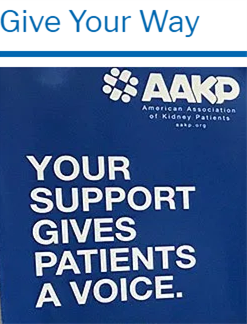 Donate Today
AAKP depends on contributions from you to help support the programs and activities of the Association. AAKP has aggressively distinguished itself as the leader in patient-centered education, advocacy, and patient engagement - making AAKP highly respected among fellow non-profit organizations; professional associations; the medical community; renal-industry partners; federal and government agencies; and most importantly the individuals and families we serve coping with chronic kidney disease.
We know you work hard for everything you earn – so AAKP pledges to work hard to put every dollar to work for kidney patients. Whether you are able to give a little or give a lot, AAKP has made it easy to give what you can, when you can and how you can.