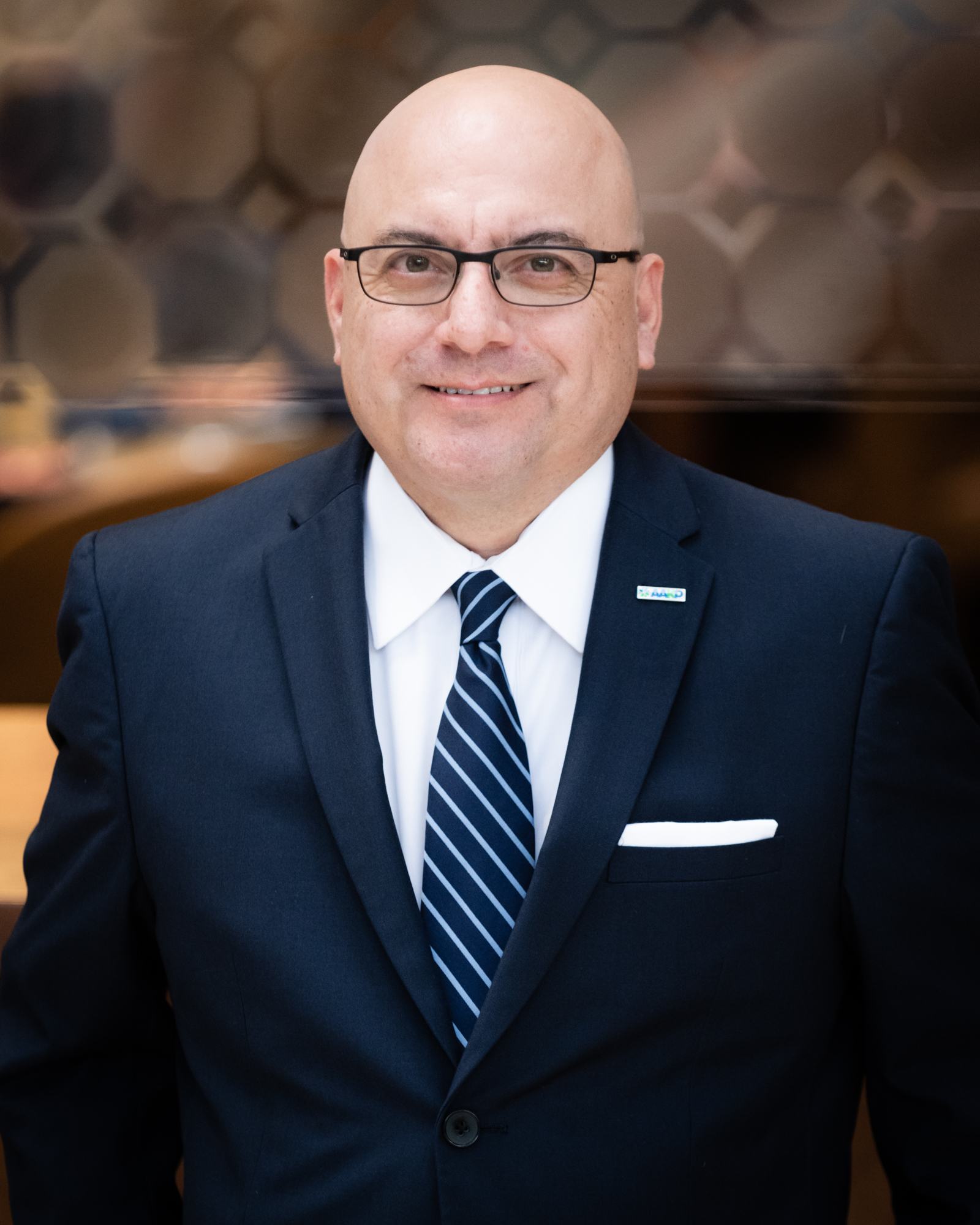 Field Ambassador, Executive Committee Member

David Rodriguez lived in Austin, Texas, when he was diagnosed with focal segmental glomerulosclerosis (FSGS). Three years after his diagnosis, David received his kidney transplant through the Pair-Exchange Donation Program at University Health Transplant Institute in San Antonio, TX.
Originally a native of Brownsville, Texas, David serves as a patient advocate and spokesperson for organ, tissue, and eye donation, leading awareness campaigns about the benefits of organ donation throughout the state of Texas.
David is a Field Ambassador, Public Policy Committee Member, and Member of the Executive Committee for the American Association of Kidney Patients (AAKP). David is a former member of the National Kidney Foundation, Texas Kidney Foundation, Texas Organ Sharing Alliance (TOSA), and a volunteer for the University Health System. As a member of the Advocacy Committee for the National Kidney Foundation (NKF) and an Ambassador of the American Kidney Fund (AKF), he lobbied at our nation's capitol in Washington, D.C. He also lobbied at the Texas State Legislature at the Texas capitol on behalf of the Texas Kidney Foundation.
David has served with AAKP/Vertex ICF Patient Advisory Committee and the SRTR Review Patient and Family Affairs Subcommittee.
David published a Patient Voice article in the Clinical Journal of the American Society of Nephrology titled "Kidney Disease Burden and Kidney Transplantation: A True Story."
In 2017, David established Kidney Solutions – A Network of Transplant Experience, a non-profit organization with the mission to help guide those with chronic kidney disease, dialysis patients, and assist families in finding living kidney donors through their registered kidney transplant hospitals.
David received the 2017 NKF Rita Littlefield Patient Spirit Award, 2017 TOSA Joan Wish Award for the Central Region, 2018 Texas Kidney Foundation Volunteer Year Award, and 2020 AAKP Presidential Volunteer Service Award.
David is a former Patient Navigator and Patient Relationship Specialist at University Health Transplant Institute, where he visited inpatients at the Hospital and dialysis patients at dialysis treatment centers throughout Texas. David uses effective marketing and community outreach programs designed for patients with chronic kidney disease.
David also shares his time as a bilingual speaker for a national speaker program dedicated to raising awareness about transplant options.
In his time off, David enjoys playing golf, traveling, watching sports, and reading history and biographies.