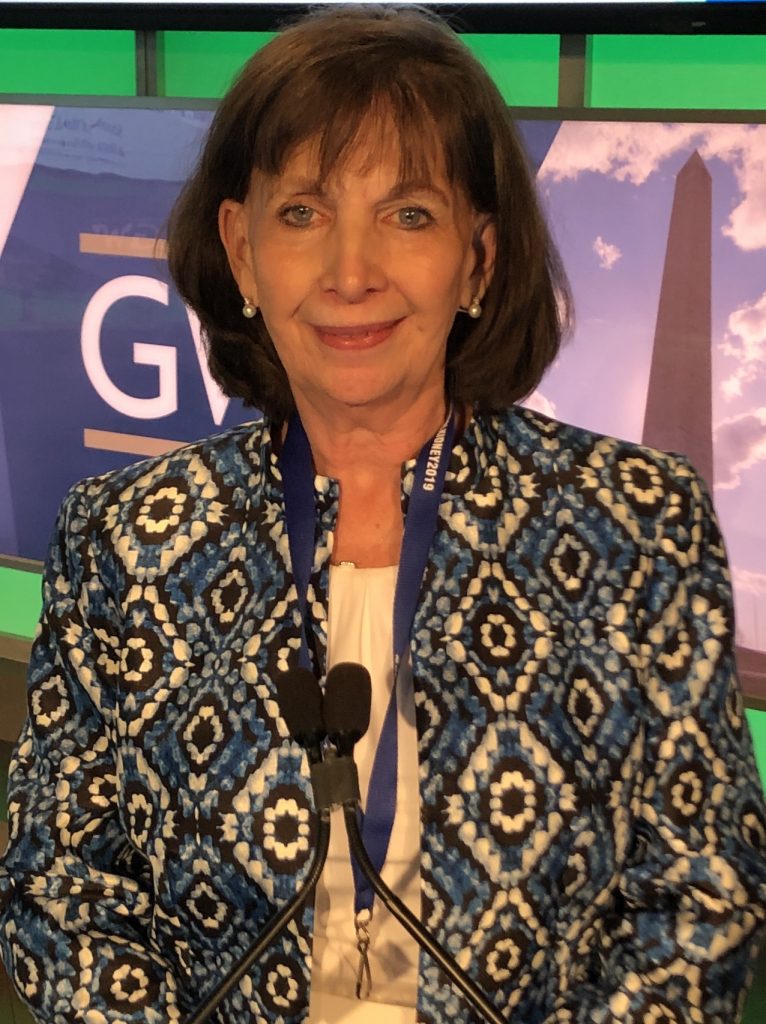 TREASURER
Suzanne Ruff is a living kidney donor, and her professional finance experience includes service as a tax consultant at GE Fleet Services, real estate manager, bank teller and legal administrative assistant. Outside of AAKP, Suzanne has been a volunteer for The PKD Foundation since its formation in 1982. She has served as Co-Chair of the Finance Committee of the Twin Cities PKD Chapter from 2006-2010. Suzanne's professional writing experience includes positions as a freelance writer for the MN Eden Prairie News and the Charlotte Observer and she is the author of the award-winning, non-fiction book, The Reluctant Donor that chronicles the past seventy years of polycystic kidney disease (PKD) within her family. Suzanne's family has a strong legacy with the AAKP that dates back to the 1980s, when while living in Florida as a young adult, Suzanne used to type the newsletters and stuff envelopes for the AAKP (known at that time as the National Association of Patients on Hemodialysis and Transplantation (NAPHT)) of which her father served as a National Board of Director.
Suzanne, herself, has been a member of the AAKP Board of Directors since 2013 and is currently a member of the Executive Committee (EC), having served on this committee since 2017. As a actively engaged member of the EC, Suzanne has been instrumental in implementing AAKP's integrated National Strategy, developed and approved by the BOD in 2014, which ensures that all organizational activities, including major corporate sponsorships and small dollar direct mail and online fundraising programs, national stakeholder and education initiatives, and federal policy and Congressional engagements, and budget aligns with the Association's mission and prioritized activities. During Suzanne's tenure on the AAKP Board, she has served on various committees including the Nominations Committee, Programs/Development Committee and Strategic Communications Committee and she has worked closely with Board leadership and the Executive Director to refine the ongoing activities that fall under the Centers for Patient Engagement and Advocacy as well as the Center for Patient Education and Research. Suzanne has served as a key contact for companies supporting AAKP activities and as a kidney disease subject matter expert on the AAKP Speaker's Bureau, at the national level since inception in 2019. Beyond executive leadership responsibilities, Suzanne regularly contributes her skills and expertise to the organization, authoring numerous articles for AAKP's blog and aakpRENALIFE magazine (samples below).
Suzanne has encouraged AAKP's expansion into the research, and federally funded research arena, as a living donor/AAKP representative. She has served as a Co-Investigator on the PCORI Project: Putting Patients at the Center of Kidney Care Transitions (PREPARE NOW) from 2015-2020 and is one of the authors of the recently published Engaging Patients and Family Members to Design and Implement Patient-Centered Kidney Disease Research (Read Here). Suzanne has helped organize and moderate research and patient engagement sessions designed for AAKP national and international events, including the Inaugural Global Summit on Kidney Innovation (2019) and numerous AAKP National Patient Meetings.
Passionate about kidney patients and their treatments, options, and finding a cure, everything she does in the world of kidney disease is to honor her family members who suffered and suffer from kidney disease. Suzanne's most humbling 'achievement' was when she has been told, more than once, that someone decided to be a living donor after reading The Reluctant Donor or hearing her speak.
Prior to joining AAKP, Suzanne served on the Executive Committee for the NKF Living Donor Council (2010) and the NKF Peer Group program, including the Living Donor Peer Work Group. She has also been published in NKF's The Journal of Nephrology Social Work.
Links to a sample of Suzanne's writing on behalf of AAKP research and AAKP's Veterans Health Initiative (VHI) is below.