The American Association of Kidney Patients Corporate Partners program is an industry opportunity to support the mission of AAKP and assist the organization in meeting its goals of advocating on behalf of the kidney patient community, providing educational information to patients and their families at all stages of kidney disease, and developing a community that encourages each patient to be an active and informed member of his/her health care team.
A corporate membership allows our industry partners to demonstrate their commitment to helping to improve the quality of education, care, and the life of patients and their care partners. To learn more about Corporate Membership, please contact: Erin Kahle, director of Stakeholder Operations, Center for Patient Engagement & Advocacy (P) 813-400-2393 (F) 813-636-8122 (E) ekahle@aakp.org
PIONEER MEMBERS:
At Amgen, we are both students and teachers of biology. Amgen brings together many of the very best scholars, scientists and professionals. We are united steadfastly focused on a single mission – helping patients. It's what drives us to push the boundaries of science, to transform medicine. We dedicate our days to turning the tide on serious, life-interrupting illnesses – to make a positive difference for our families, our friends and our communities. Before we attack a disease, our researchers study it closely – watching the body's most subtle changes, exploring its mechanisms in new ways to better understand the causes of disease. Over decades, this has given us deep expertise in biotechnology, mastering the complex art and science of engineering and manufacturing medicines through the use of living cells. Now, Amgen is at the forefront of a new biocentury. Learn more about Amgen, Inc.
AstraZeneca is a global, science-led biopharmaceutical company that focuses on the discovery, development and commercialization of prescription medicines, primarily for the treatment of diseases in three main therapy areas – Oncology, Cardiovascular, Renal & Metabolism and Respiratory. The Company also is selectively active in the areas of autoimmunity, neuroscience and infection. AstraZeneca operates in over 100 countries and its innovative medicines are used by millions of patients worldwide. Learn more about AstraZeneca www.astrazeneca-us.com and follow us on Twitter @AstraZenecaUS.
Baxter provides a broad portfolio of essential renal and hospital products, including home, acute and in-center dialysis; sterile IV solutions; infusion systems and devices; parenteral nutrition; surgery products and anesthetics; and pharmacy automation, software and services. The company's global footprint and the critical nature of its products and services play a key role in expanding access to healthcare in emerging and developed countries. Baxter's employees worldwide are building upon the company's rich heritage of medical breakthroughs to advance the next generation of healthcare innovations that enable patient care. Learn more about Baxter International Inc.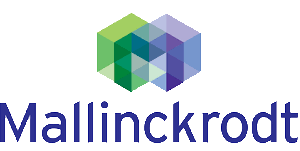 Mallinckrodt Pharmaceuticals is a specialty pharmaceutical company focused on their mission: Managing Complexity. Improving Lives. They provide medicines to address unmet patient needs, stemming from 150 years of using their unique strengths, experience and expertise to help improve people's lives. Discover how their rich history of innovation and patient-centered solutions has helped influence their vision for the future. Learn more about Mallinckrodt.
Learn more about Otsuka America Pharmaceutical. Inc.
sustaining MEMBERS:

Aurinia exists to make a difference. From the earliest days of the company, we've seen the potential in applying a creative, thoughtful and responsible approach to developing and commercializing therapies with a goal of changing the course for patients in disease areas that have been historically challenging to address. Our strategy leverages the skills and knowledge of our team's extensive clinical experience in the treatment of renal diseases and autoimmune diseases, and our progress has been guided by leaders with a bold vision and expertise in principled drug development and commercialization. Learn more about Aurinia Pharmaceuticals.

CareDx, Inc. is dedicated to improving the lives of organ transplant patients through noninvasive diagnostics. By combining the latest advances in genomics and bioinformatics technology, with a commitment to generating high quality clinical evidence through trials and registries, CareDx strives to stay at the forefront of organ transplant surveillance solutions. Learn more about CareDx.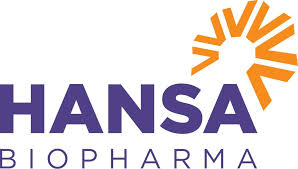 Hansa Biopharma is a biopharmaceutical company developing novel immunomodulatory enzymes for organ transplantation and acute autoimmune diseases. The Company's lead product, imlifidase, is a proprietary, antibody-degrading enzyme in late-stage clinical development for kidney transplant patients, with the potential for further development in other solid organ transplantation and acute autoimmune indications. Hansa Biopharma also has a strong pipeline of preclinical projects, including NiceR, through which the Company is developing novel immunoglobulin-cleaving enzymes for repeat dosing in relapsing autoimmune diseases and oncology. Hansa Biopharma is based in Lund, Sweden. Learn more about Hansa Biopharma.

Pentec Health compounds patient specific, Intra
dialytic Parenteral Nutrition (IDPN) and Intraperitoneal Nutrition (IPN) therapies that are custom prepared to meet the individual needs of each patient. Over the past three decades, we have earned the trust of nephrologists nationwide through our therapy that supports nutritional needs for patients who exhibit protein malnutrition. Learn more at Pentec Health.
Relypsa is a biopharmaceutical company leading the discovery, development and commercialization of polymer-based medicines to treat conditions that are often overlooked and undertreated, but that can have a serious impact on patient lives or even be life-threatening. We are focused on developing medicines that will change treatment paradigms. Today, we have more than 400 employees united by a passion for improving people's lives. Our unique technology platform includes a proprietary high-throughput chemistry process, enabling us to efficiently explore thousands of potential polymer medicines for each disease we seek to address. Learn more about Relypsa.

CVS Kidney Care understands that for those living with chronic kidney disease or end-stage renal disease, care and treatment needs do not start nor stop with dialysis.
We're providing patient-centered care by helping people make personal and confident treatment decisions to help improve their health and quality of life. Learn more about CVS Kidney Care.
SUPPORTING MEMBERS:

Humacyte®, Inc., a medical research, discovery and development company with clinical and pre-clinical stage investigational products. Humacyte has created a first-in-class, bioengineered tissue, HUMACYL®. HUMACYL® is currently being investigated in clinical trials as a conduit for vascular access but has the potential for multiple vascular and non-vascular applications. Learn more about Humacyte.
pulseData is on a mission to eliminate predictable and preventable sickness. Health systems use our artificial intelligence and machine learning products to predict the future, targeting care efforts to improve outcomes patients at risk of acute events. Learn more about pulseData.
The Rogosin Institute provides the best health care and quality of life for people with kidney disease and its associated conditions and conducts clinical and basic research for new treatments. It emphasizes kidney disease prevention and wellness promotion, as well as better public policy for optimal, cost-effective care. Learn more about The Rogosin Institute.
Sangamo Therapeutics, Inc. is focused on translating ground-breaking science into genomic medicines with the potential to transform patients' lives using the Company's platform technologies in genome editing, gene therapy, gene regulation and cell therapy. Learn more about Sangamo Therapeutics.