WHAT IS DIABETES?
Diabetes is a disease in which your blood glucose, or blood sugar, levels are too high. Glucose comes from the foods you eat. Insulin is a hormone that helps the glucose get into your cells to give them energy.
Without enough insulin, the glucose stays in your blood. You can also have prediabetes. This means that your blood sugar is higher than normal but not high enough to be called diabetes. Having prediabetes puts you at a higher risk of getting type 2 diabetes. Over time, having too much glucose in your blood can cause serious problems. It can damage your eyes, kidneys, and nerves. Diabetes can also cause heart disease, stroke and even the need to remove a limb.
WHAT IS DIABETIC KIDNEY DISEASE?
Diabetes and hypertension (high blood pressure) are the two leading causes of kidney disease. Diabetic kidney disease is a type of kidney disease caused by diabetes. About 1 in 4 adults with diabetes has kidney disease.
KEEPING KIDNEYS HEALTHY WHEN YOU HAVE DIABETES
Healthy lifestyle habits and taking your medicines as prescribed can help you achieve these goals and improve your health overall.
Monitor and maintain your blood glucose level. Your doctor will test your A1C (which is your blood glucose level over the last three months). Discuss with your doctor how often you should check your blood glucose level at home.
Control your blood pressure
Develop and maintain healthy lifestyle habits
Take medicines as prescribed
WHO IS AT-RISK FOR DEVELOPING KIDNEY DISEASE?
Having diabetes and/or uncontrolled diabetes for a longer time increases the chances that you will have kidney damage. If you have diabetes, you are more likely to develop kidney disease if your
blood glucose is too high

blood pressure is too high
African Americans, American Indians, and Hispanics/Latinos develop diabetes, kidney disease, and kidney failure at a higher rate than Caucasians.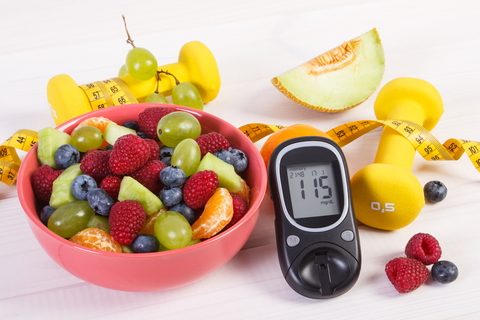 You are also more likely to develop kidney disease if you have diabetes and
smoke
don't follow your diabetes meal plan
eat foods high in salt
are not active
are overweight
have heart disease
have a family history of kidney failure