AAKP 46th Annual National Patient Meeting
Mobilizing for Innovation and Independence
Day Two (9/25/21) - Closing Remarks
Transcribed from closing remarks made by Richard Knight, AAKP President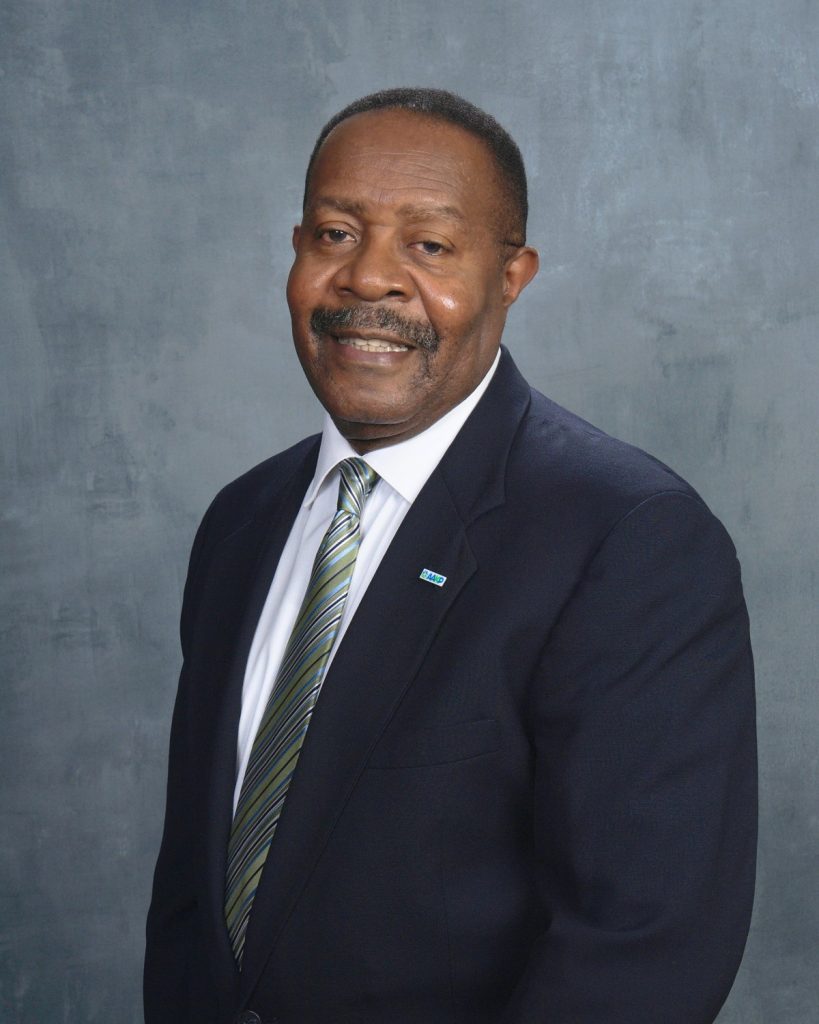 Hello again, everyone. The past two days have been exciting. Our mission of advocating, educating, and promoting patient engagement is the essence of our organizing and we work hard to fulfill this mission. During this 46th National Patient Meeting, we have focused on the theme of this meting - mobilizing for innovation and independence. How have we done? We have covered innovation, clinical trials, disease management, and advocacy skill training. As evidenced by the past few days, AAKP, without a doubt, provides the latest in news and trends for kidney patients.
During this National Patient Meeting, you learned more about key emerging issues, including acute kidney injury - or AKI - innovations in alternative therapies to dialysis - implantable and wearable kidneys, as well as xenotransplantation. We also heard much about disease management from good friends including Barry Freedman and Jonathan Himmelfarb. And that is just to highlight a few of the topics covered.
This annual meeting marks an 18-month cycle that has continued on relentlessly since the pandemic. It is an intense time for patients. I recently gave a talk on "Living Well With Kidney Disease via a Positive Mental Attitude." AAKP expanded our activities since the start of the COVID-19 crisis, because patients appreciate our independent viewpoint and access to the best experts in the U.S. and the world. And that, my friends, is the foundation for patients developing a positive mental attitude.
AAKP remains the largest independent kidney patient group in the United States, and our growth is unparalleled. COVID-19 has driven tremendous traffic and membership increases to AAKP because over 50 years, we have been an independent and trusted source of information. This is especially true during COVID-19 as the CDC warns kidney patients and those at risk of kidney disease of the serious risk they face from the virus. And I add that AAKP rises above the politicization of the virus by educating our patients.
Similar to last year, over the past six months, AAKP has produced three national and international virtual events covering issues related to COVID-19, research and clinical trials, strategies for correcting disparities in clinical trials and as well as new innovations in kidney drugs, biologics, and devices.
Across these three major events, AAKP viewing audiences spanned more than 80 countries and combined, involved over 100 global and national experts; 65 American and global patient experts; and well over 100 current and emerging topics.
AAKP also produced over 15 webinars within our COVID-19 Healthline series on topics including return to school, VA kidney program's response, mental health management, and updated by our strategic partners at the Center for Disease Control and Prevention (CDC). These webinars involved over 20 experts and 30 patient experts.
AAKP believes the best treatment includes the right treatment for the right patient at the right time. And that the treatment is in alignment with the patients hopes and dreams, and empowers you to pursue your life goals.
Currently dialysis is the status quo, but AAKP firmly believes the future of kidney medicine will involve new and better treatments, better access to transplantation, and artificial implantable organs.
This is consistent with what AAKP termed and launched in 2019 - the Decade of the Kidney. We believe that patients around the world, and the professional innovation leaders they work with, can change status quo of kidney care in the future.
During the Decade of the Kidney, we are convinced we will see better ways of preventing kidney disease, delaying progression and far better treatments - like the artificial kidney.
On some final notes, I would like to recognize and thank our sponsors, who helped us bring this meeting to an international viewership at absolutely no cost to patients and their families:
Platinum: Baxter, BD, CareDx, Horizon, Medtronic, Natera, Otsuka, and Sanofi Genzyme
Gold: Akebia, Amgen, AstraZeneca, and Novartis
Silver: Mallinckrodt, Travere Therapeutics, and Vifor Pharma
Bronze: Aurinia, Bayer, CVS Kidney Care, Reata Pharmaceuticals, and Vertex
Patron: Humacyte, Outset, and Palladio Biosciences
We cannot thank our sponsors enough for their support as we implement our national and global strategy.
I would also like to thank our AAKP Board of Directors, Medical Advisory Board, and our National Patient Ambassadors for their expertise, marketing, and participation in this event.
But most importantly, I would like to thank our professional staff, whose passion for helping others and expertise made this event possible:
Diana Clynes - Executive Director
Erin Kahle, MPA, CNP - Director of Patient Insights, Data Analytics and Advocacy
Valerie Gonzalez - Director of Office Operations
Jennifer Rate - Manager of Marketing and Communications
Haley Maxwell, MPH, CPH - Program Coordinator
Tangi Falber - Administrative Lead
Marie Mitchell - Administrative Assistant
Again, thank you for joining us and good afternoon.