AAKP Ambassador, Bruce Tippets, a journalist in Utah, shares his excitement in being asked to share his kidney story at AAKP's Capitol Hill Day in March for National Kidney Awareness Month. Read below.
January 28, 2019 –When I checked my email on Jan. 9, I couldn't believe it, but I was invited to participate March 5-6 at the National Kidney Patient Summit in Washington D.C. by American Association of Kidney Patients (AAKP).
This is the second year in a row, I will be able to represent AAKP at the summit. I have now been involved with AAKP for almost a year and half now, and it has been one of the best decisions I have ever made.
AAKP has made me feel right at home from the start. In the month of September, AAKP put me on the front cover of aakpRENALIFE magazine, along with my dialysis nurse at the time and my dialysis tech from Vernal.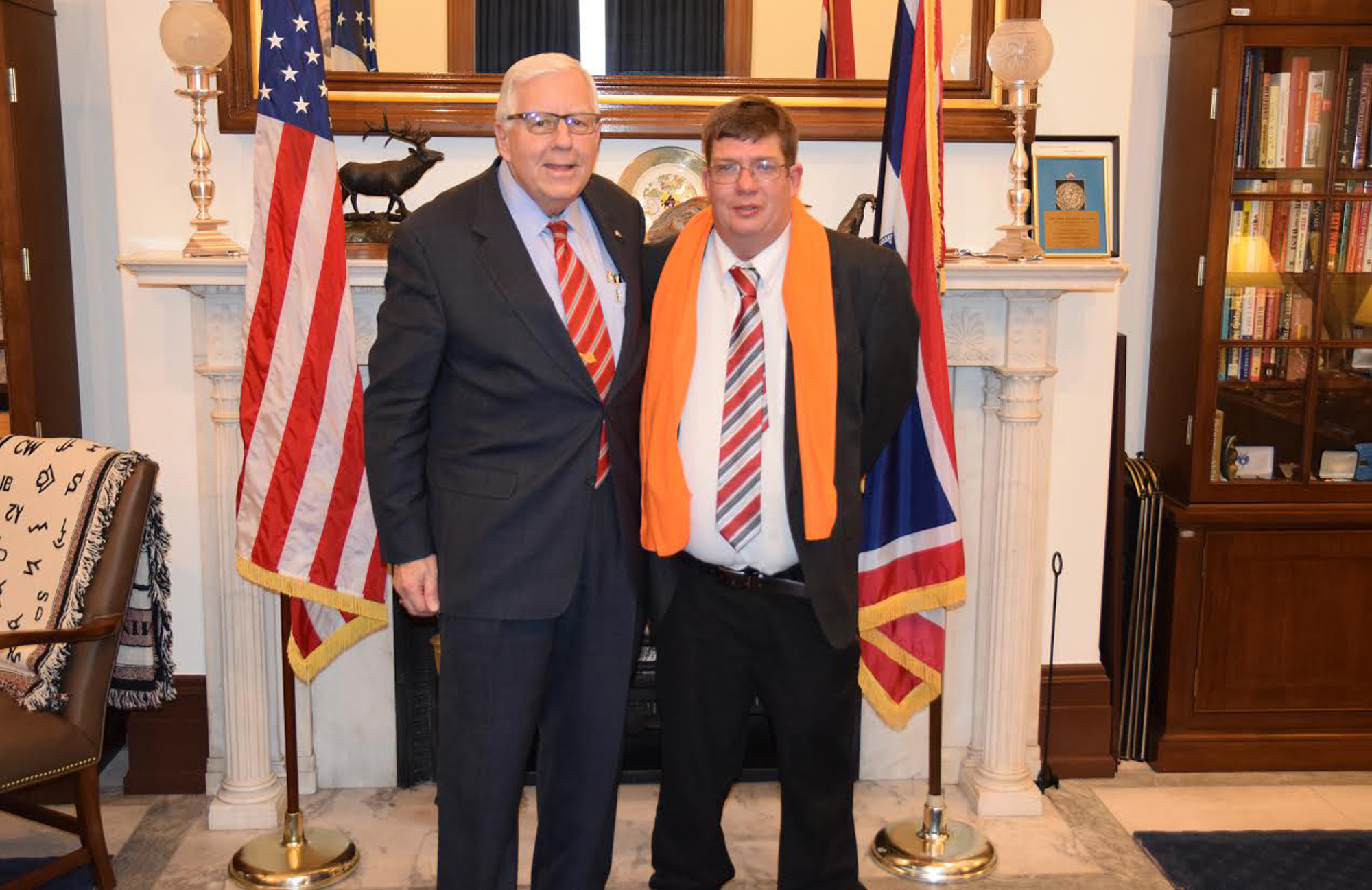 The magazine goes out to all of the dialysis centers in the United States. It was the first time in my life that I had ever been on the cover of any kind of magazine and it sure helped my confidence out at the time when I was waiting on the kidney transplant list at University of Utah hospital in Salt Lake City.
The second neat thing I did this year for AAKP I was invited to participate on a webinar and I talked about the importance of having a good relationship while you're on dialysis with your tech and nurse.
This year the kidney summit is expected to attract close to 100 advocates from kidney organizations around the country who will converge on Capitol Hill to inspire change for kidney disease. We get the opportunity to educate members of Congress about the importance of early detection and treatment of chronic kidney disease (CKD), living organ donation and supporting CKD research programs.
A year ago, I was able to attend eight different meetings with representatives from Utah, Colorado and Wyoming.
There is no question, it was a tiring day, but it was well worth the trip out to Washington D.C.
The highlight for me is when I had face-to-face meetings with Wyoming senator Mike Enzi and John Barrasso.
They both asked me lots of questions about what is it like to be on dialysis and work full time. When I go back in a couple of months, I'm hoping to go and do all those meetings again. The best thing now is that I will get to talk about what it's like to have a new kidney.
I'm hoping to see Enzi and Barrasso again. This time it would be cool if I could sit down with Utah's newly elected senator Mitt Romney and Rep. Rob Bishop.
I first meet Romney when he was running for president and he came to Riverton, Wyoming, where my father had a big hand in helping him come to my hometown.
The second time is when Romney made a visit to Vernal at the Western Park for donkey basketball and I was there taking photos for the newspaper.
Earlier this month, Romney found out that one of his new committees he was going to be on was the Health, Education, Labor and Pensions committee.
That would make sense if Romney would make time for us…
However, I still have plenty of time to get ready for the summit, but I know this year will be blast and I'm already starting to count down the days.