In this Innovator Series article, Alio CEO Dave J. Kuraguntla discusses the company's innovative technology for kidney patients and how the Alio SmartPatch™ was developed to help dialysis patients and their clinical teams improve outcomes.
Alio created a non-invasive remote monitoring platform for complications in dialysis patients, providing actionable insights to clinical care teams. The platform consists of a wearable SmartPatch, a hub, and a clinician portal.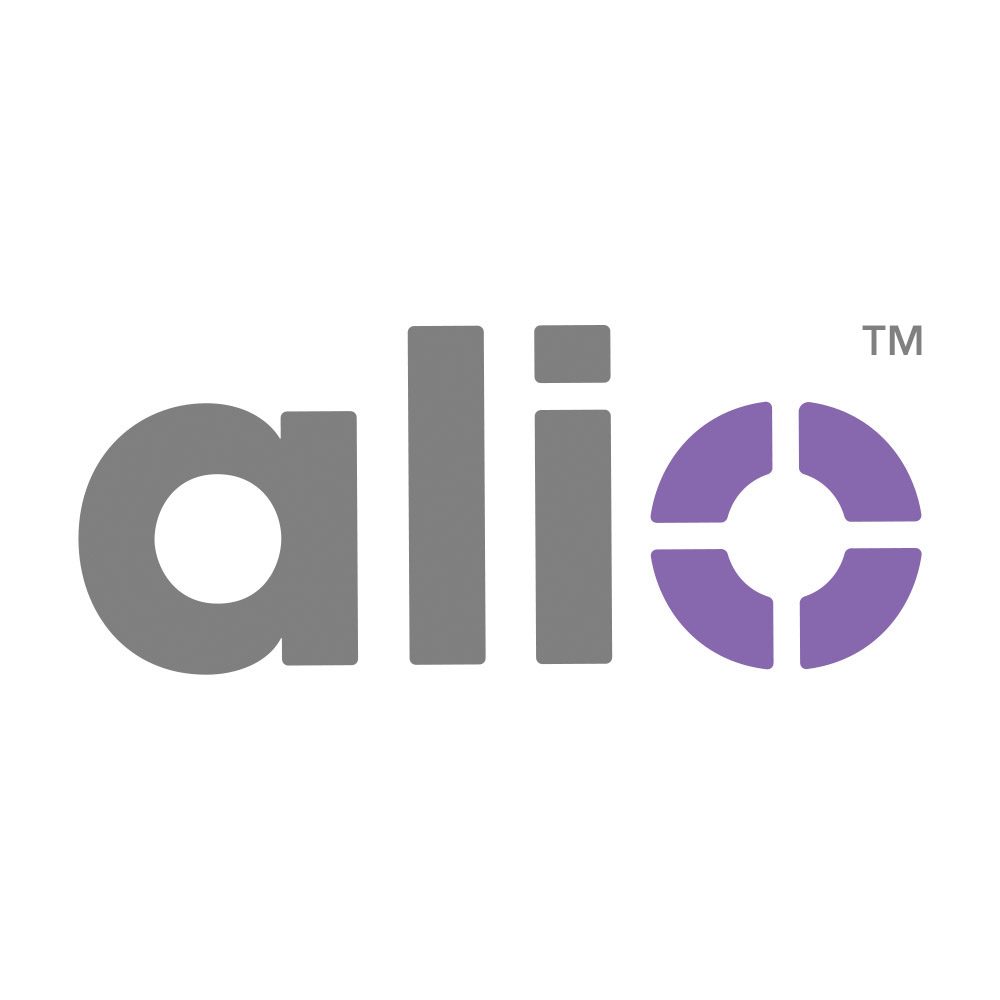 Tell us about your first experience with a kidney patient, personally or professionally, and what impressions that left on you as a fellow human being?
I have met a number of kidney patients throughout my career–first during medical school and then later in my career as CEO of Alio. When you meet your first dialysis patient, you realize what a taxing, time-consuming, and isolating disease it really is. Most dialysis patients "crash" into dialysis. They do not realize they have kidney disease, much less end-stage kidney disease (ESKD), and in an instant, their whole world gets turned upside down. Their relationships change, their day-to-day changes, their career is impacted, even the food they eat changes.
Phil was not the first kidney patient I met, but he was certainly one of the ones who had the most profound impact on my view of the disease. I met Phil through our partnership with the NHS. He crashed into dialysis and experienced much of what I mentioned–the isolation, the feeling of helplessness, the shifts in relationships. Phil initially felt hopeless and like his only option was to follow the directions of his doctors and nurses. He did not feel like he had a good understanding of his condition or how to manage it, and sort of surrendered control to the professionals. But Phil had one main goal in mind–to be there for his daughter. Not wanting to miss out on his daughter's life is what pushed him to evolve from a disengaged patient to one who felt empowered and capable of managing his condition, and being active in making decisions that impacted his care and treatment. It was quite a transformation, really. He learned he could dialyze himself at home, kept meticulous records of his labs, and completely changed his diet. Eventually, Phil got a kidney transplant, but it has been such a pleasure to stay in touch with him and keep current on his journey with kidney disease. Phil was just one of the many who humanized kidney disease for me.
Can you tell our AAKP national and global audience why and how Alio first came into chronic kidney disease space and about the company's commitment to kidney patients and their families?
It started when I was preparing for residency. I saw firsthand how this population needed a more innovative approach to managing their condition. Other conditions like cancer and diabetes had seen so much advancement in the field and it felt like kidney health in general was not drawing the level of attention it deserved. I saw this as a huge opportunity for improvement. So often technology fails because it was created without a specific use case in mind, like a hammer looking for a nail. In our case, we saw it the other way around–we saw the challenge first and took it as an opportunity to make better care possible.
We know our technology has the ability to help with the management of a number of chronic conditions just because of the metrics it can monitor, but it was created with the kidney disease community in mind. We aim to empower patients and their care teams by non-invasively providing clinical-grade data and algorithms which issue timely, actionable alerts. We believe patients with kidney disease and their families deserve better–greater peace of mind, more time spent living their life and achieving their aspirations rather than managing their condition, and minimizing adverse health events and hospitalizations.
As we know, end-stage kidney disease patients can and often do experience emergent situations due to dialysis complications, such as: fluid intake, high potassium (hyperkalemia), or co-morbid conditions. Can you share how and why the Alio SmartPatch™ was developed to help dialysis patients and their clinical team improve outcomes?
The Alio Remote Monitoring Platform was built to serve as an early warning system for ESKD patients. We know it is a patient population prone to hospitalization and we know the common causes of those hospitalizations. It is often incorrectly assumed that dialysis patients are "closely monitored" just because they are usually in the clinic multiple times a week to get dialyzed. The reality is many of the important metrics which should be monitored to prevent these hospitalizations only get checked once or twice a month through a routine blood draw, and we know that simply is not enough.
We created the SmartPatch™ and the entire platform because we wanted patients to rest assured their condition was being monitored and properly managed. We wanted them to feel as though they could go about their day-to-day lives without feeling as though managing their disease was the only thing they had time for. Creating this technology drives down costs associated with managing the disease, gives clinicians actionable insights to better manage care, and gives patients peace of mind knowing their health is being monitored without so much as a finger prick.
Innovation in the kidney space is important to patients, and they want to be involved and have their voices heard. Do you feel patients, in consultation with the healthcare professionals they choose to care for them, should have access to and choice of what treatment, whether established or new innovation, is right for them?
The patient perspective is at the center of everything we do here at Alio. Going to medical school showed me patient compliance is one of the biggest challenges a physician can face. I quickly realized part of that issue was treatments or devices did not take into account the patient's context or experience. They were given multiple devices or treatment plans which were not realistic based on their lifestyle, wants, or needs.
In the early days, the patient experience became the driving force behind many of the decisions we made as a company and I am proud to say we have not lost sight of it. In fact, we formed a Patient and Family Advisory Council (PFAC) to ensure we always stay close to what the kidney community is going through. So, yes, I do believe patients should have the opportunity to choose what works best for them. Ultimately, it is their life and their responsibility to manage their condition day in and day out. It only seems fair we afford them as much choice as possible, particularly when so much of their experience with the disease has taken choice away from them.
We understand the Alio Remote Monitoring Platform recently received its first FDA clearance and the company is pursuing additional clearances. When can patients expect to be able to access this new technology?
We actually just received our second FDA clearance in March of this year. The Alio platform is now cleared to non-invasively capture hematocrit, hemoglobin, potassium, auscultation, and skin temperature. This most recent clearance has really differentiated us in the market. Unlike most available technology, we are a multi-metric device and can capture these metrics non-invasively. It really is as simple and painless as applying a band-aid. We are also now commercially available in the U.S. and are pursuing additional regulatory approvals outside the country as well.
As a leader in healthcare, you know well that it is not easy to develop a novel approach to treat or enhance care. What do you draw upon internally to keep your drive, optimism, and focus on patients going at full speed during the tough days?
I think you got to the crux of it with your first question. For me, I have always been driven by the kidney patients I have met and the stories I have heard. So many of those stories do not have the happy ending we all hope for, and I know so many of them could have been helped by our technology. I will not stop–we will not stop–until we have done everything in our power to get this technology into the hands of those who need it. We do it for the families who have lost loved ones where we could have helped, we do it for people like Phil who want to see their daughter graduate from high school, and we do it for the spouses who have to quit their jobs to care for their loved ones. They are the reason we insist the status quo is just not good enough. We know better care is possible and we view it as our responsibility to make this type of technology and level of insight the new standard of care.
Final question–AAKP patients think this last question reveals a lot about a person–who is one of your heroes and why?
I have two heroes–John Wooden and Terry Litchfield. Terry is a powerhouse and an AAKP Ambassador. She is so passionate about patient advocacy, the kidney community, and making better care possible. She cared for her own husband, a former AAKP president who was on dialysis, and through her experience became one of the driving forces behind so many of the positive changes we have seen in this space. She regularly reminds me of just how important this work is and how much better the kidney community deserves.
The Alio team will tell you I love a good sports reference, particularly a John Wooden quote. He is definitely one of my heroes–not because I put collegiate or professional sports on a pedestal, but rather because I think great coaches (of all types) are responsible for some of the greatest achievements of our society. They are able to inspire, motivate, refine, and really extract the very best out of an individual. Coach Wooden never coached his teams to try to be better than their opponent. He simply taught his teams to try to prepare themselves to the best of their ability to be the best they could be–and the result would take care of itself. While most people associate being an entrepreneur or a CEO with being fairly egotistical, I actually view it as an opportunity to draw out the very best in my team. I have never been more confident about the team we have in place today and I sincerely believe if we continue to put in the hard work, the rest will take care of itself.
David Kuraguntla, D.O., is the co-founder and CEO of Alio. After serving in the Air Force, Dave was selected for a fellowship which allowed him to attend medical school. He received his medical degree in osteopathic medicine (D.O.) and was preparing for a surgical residency when he experienced firsthand the need for better technological solutions for those with chronic conditions. Drawing on his experience as a former NIH researcher, Dave began to explore the potential of noninvasive wearables for conditions like end-stage kidney disease
(ESKD).