Having to go to the hospital due to an emergency is always stressful for kidney patients and their loved ones. Aside from the acute problem or illness one is suddenly dealing with, patients voice additional apprehensions when they're forced into going to the emergency room (ER). This includes having to deal with healthcare staff unfamiliar to them and their unique personal needs as a kidney patient, long or uncertain wait times, concerns about catching an infection (such as COVID-19), along with disruption to their personal routine, such as having to miss work or school or having to dialyze in the hospital rather than their usual dialysis unit. Being prepared as an informed and empowered kidney patient is key to minimizing the need for ER visits and making them smooth and productive when they become necessary.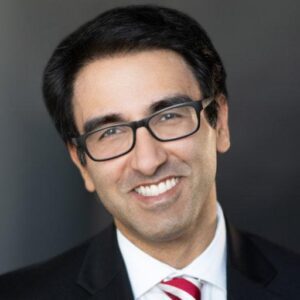 Rohan Paul, MBBS, Transplant Nephrologist, Division of Nephrology, Washington University in St. Louis, MO
Knowledge is Power!
The most important part of being a kidney patient or caregiver is knowledge. Being knowledgeable as a kidney patient means asking lots of questions! Ask your doctor why you have a kidney condition, but do not be disheartened if they cannot define an exact reason immediately, as the overall goal is to understand what you can do to control that condition by means of diet, lifestyle, and medications. Also share your impression and concerns with your nephrologist, as nobody knows your body better than you. With that shared insight, learn why your provider prescribes each of your medications and use that opportunity to offer feedback or concerns. The same applies to understanding your dialysis regimen, dietary recommendations, or any other facet of your medical care. This exercise should result in a clear and mutually acceptable care plan between yourself and your provider. The goal of such a care plan is to safeguard your health and to prevent medical emergencies from arising, and the more robust that care plan, the less likely you will need to go to the ER due to an emergency.
In Case of an Emergency!
Of course, nobody can predict the future, and sometimes emergencies will arise without anyone's control. Having an ER action plan in place and paying attention to some additional pointers will help make your ER visit as safe and effective as possible.
The first element of your action plan is developing an emergency bag or kit. This is essentially a collection of items to have set aside in a safe place should you suddenly find yourself needing to go to the hospital. Emergencies can be chaotic, and your stress won't be helped if you forget something important. Table 1a has a list of items that you should put aside in a small bag. Most of these are self-explanatory and can be thought of as planning for a short trip. However, some important personal items people often forget, such as hand sanitizer, water, snacks or even a phone charger! One very important component of your emergency kit should also include an emergency folder, which is described separately in detail below. This is essentially a passport of key health information which you may not remember or be able to divulge to ER staff when you not feeling well.
Before you leave your residence with your emergency kit, it's also wise to keep a written checklist of things to do before you head to the hospital (see Table 1b). It's a good idea to keep one copy in your emergency bag and another in your purse or wallet should you need to go to the ER from somewhere other than your home (such as your workplace or when out in public). This includes remembering to also take your medication pill bottles with labels (not just a pillbox), glasses, hearing aids, and portable medical equipment like a CPAP machine if you use one. Also include on your checklist a reminder to pick up the phone to notify your doctor's office, work, or school that you're going to the hospital (or designate a family member or close friend to do so on your behalf if you are unable to).
Developing an emergency folder can serve as a vital resource to give healthcare staff (who don't know your medical history) access to important information at a very critical time. The list of documents to include is summarized in Table 2. At the very least, this should contain basic information such as your personal details, names of important contacts such as family, your next-of-kin, your doctors' names and phone numbers, and essentially anyone who is actively involved in your care. It's useful to have individuals' after-hours numbers too if possible, as emergencies often occur during odd hours of the day or night. In so far as personal health information is concerned, the key principle is keeping information that is up to date. Your doctor's most recent clinic note or a recent discharge summary from the hospital will usually carry all the pertinent information that helps ER staff direct attention to your most pertinent health needs. Other very useful documents include your current medication list, recent lab work, X-ray/CT/MRI results (if relevant), and a recent EKG strip. Quite often, ER staff are unable to properly interpret tests they order simply because they have nothing to compare with. So having such baseline information can be tremendously helpful in identifying what might be acutely wrong with you in contrast to test findings that might not necessarily be significant. A common question that arises is whether it is safe for you to receive IV contrast for diagnostic imaging, as IV contrast can potentially "hurt" the kidney. The answer to this question is always to have a frank risk versus benefits discussion with your ER provider. For most non-critical situations, IV contrast may not even be necessary (regardless of the kidney risk). Conversely, if you have a life-threatening emergency where a contrast-enhanced study or procedure might save your life, it is probably appropriate to proceed (despite the kidney risk). Please try and keep your emergency folder concise and make it a point to discard and replace documents each month so that your information is always up to date.
Finally, please note that ERs tend to be very busy and that staff are doing their best to ensure everyone gets seen and is taken care of based on their acuity and not necessarily their order of arrival. While you should always expect to be treated with professionalism and respect, do note that a seemingly rushed encounter probably has more to do with the work demands on staff and does not imply a lack of interest in your care. Do your best to answer questions patiently and politely, even if it means repeating yourself to a number of people. If you are stabilized and discharged from the ER, don't forget to take your after-visit summary with you to your physician's office the next day. Conversely, should you choose to leave the ER against medical advice, please still work with the ER provider to come up with a safe backup plan and still request an after-visit summary. The purpose of ERs is not only to treat individuals, but also to bridge people's care, and that can only be attained through sound listening and good communication.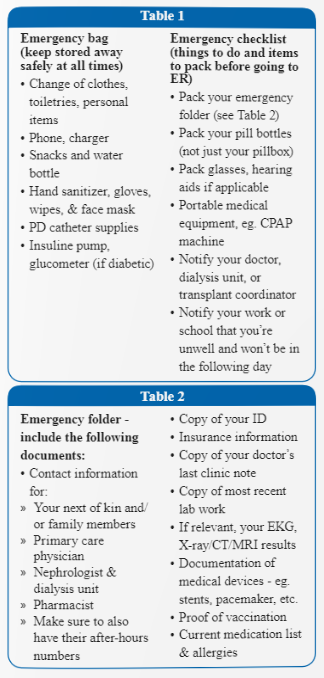 Rohan Singh Paul, MBBS, is a Transplant Nephrologist, Division of Nephrology, at Washington University in St. Louis, MO. He is also an associate professor at The Division of Nephrology at Washington University School of Medicine.
He earned his medical degree from the University of Western Australia, and did his internal medicine residency at Sir Charles Gairdner Hospital in Perth, Australia, and at Kaiser Foundation Hospital, San Francisco Medical Center, where he also served as clinical chief resident and completed a fellowship in patient safety.
After graduating from the Renal-Electrolyte Fellowship Training Program at the University of Pittsburgh Medical Center, Paul completed the Transplant Nephrology Fellowship Training Program at the University of California, San Francisco Medical Center.
His clinical and research interests focus on novel immunosuppression and recurrent diseases after kidney transplantation. He has developed an extensive list of first-author and senior-authored published research.
Additional Resources:
Watch Dr. Rohan Paul's presentation at AAKP's 2022 National Patient Meeting.