Self-Published ISBN: 9781520202839
Review by: James Myers, AAKP BOD and Ambassador
MEDICAL INFORMATION FOUND ON: www.nephcure.org & www.kidney.org
Disclaimer: This book was written by a patient, not a doctor. Please consult with a physician if you have questions about your health.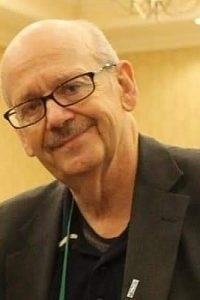 This is a great book! Written in diary form, it is divided up in to 4 sections: Stories, Diagnosis, Seasons, and Decisions. I picture the readers of this book to be at the teenage level or a good book to be shared between parent and a younger child. A child kidney patient will find this book both informative and entertaining. Based on Hannah's own true story, Pediatric Kidney Patient, Anna Grace Shramere created her own imaginary universe, complete with friends.
The author makes it clear that dealing with a serious chronic illness, hospitals, declining health and tests, the best way for Anna to cope is to create a fictional place replete with wonderful and unique locations and characters. Only guided by the limits of her imagination, Anna takes us to a place where stuffed animals talk and cars fly. "It takes time," a high-pitched voice chimes.
I looked down to see Squeaky at my feet looking up at me with her beady penguin eyes. 'Nephrotic syndrome doesn't go away fast. A lot of sicknesses last a while, like cancer and rheumatoid arthritis and Crohns and heart disease and so many more. Some never totally go away, but things get better with time and treatments and stuff." She shuffled her little feet. "I've been in and out of remission lots of times. When I am in remission or partial remission, I'm almost totally normal, just with a pills to take in the morning and a couple of foods to eat. Sometimes I am totally normal with no medicines or side effects or anything! There are times things are different, like when I have to go to the hospital, but even then, I'm still me. Anyway, I'm gonna go swimming now. Wanna come?" pg. 183.
Notice the rich character development and the detailed dialogue. The book is replete with beautiful sections like this. Hannah Reimers has written an important book, chronicling the inner-most thoughts of a child with kidney disease and her coping mechanisms. I strongly recommend the book with this caveat. There are frank discussions about darker matters in the book. As a parent with younger children, you may wish to pre-read the book first. As a kidney patient myself, it is a reminder of why I advocate for Pediatric Kidney Patients. How do they deal with kidney situations I found disturbing as an adult? They use their imaginations. Hannah has a great one!
Polycystic Kidney Disease (PKD) runs in Jim's family. He has lost 5 family members to PKD, including his father. Because of his family's history, he was diagnosed at the age of 25, and was able to put off dialysis until the age of 58. He was on dialysis for 4 years and received a kidney transplant on April 27, 2016.
Jim is currently employed by the Crown Point Community School Corporation as a substitute teacher. He enjoys working with children, especially those with special needs. Jim is a very active kidney advocate with many organizations. His specialty is the ability to utilize social media to help fellow kidney patients and to raise awareness of the plights of the kidney patient. He is a very experienced advocate both at home and on Capitol Hill with his members of Congress.