By Stephen Z. Fadem, MD, FASN, AAKP Medical Advisory Board Chair
Introduction
Although COVID-19 may not be the global threat it once was, individuals who are immunocompromised and immunosuppressed, such as chronic kidney disease patients and transplant recipients, are still a high-risk population for severe complications from COVID-19 and its variants. It is important that this population remains ever vigilant.
With that said, many individuals who have been couped up for over two years are now wanting to travel. Perhaps you are planning a short weekend getaway, a cruise, or even a plane trip to a country in Europe, Asia, Africa, or Australia. A trip to a foreign city or an exotic place can rejuvenate you, but it's still important to "be in the know" before you "go."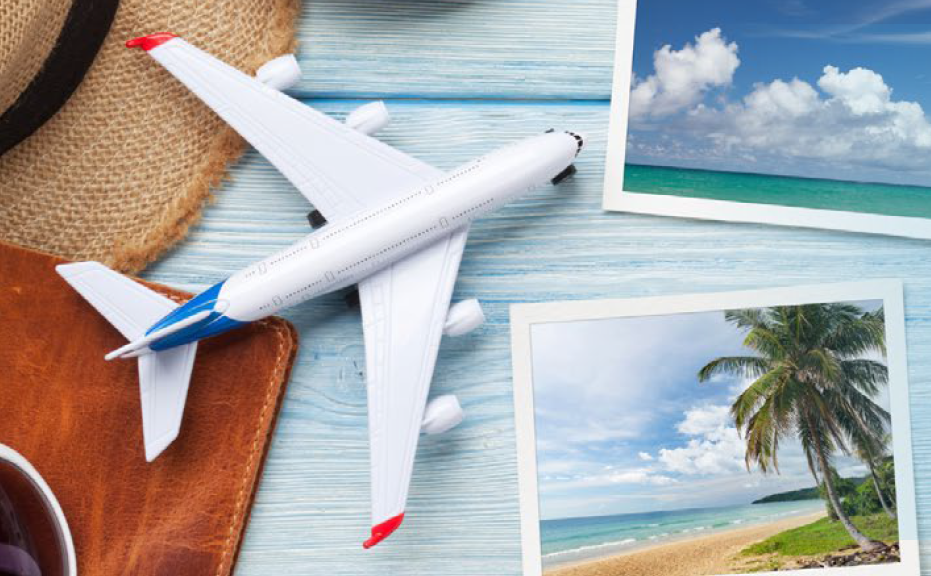 Do your homework before your trip
Before any travel, read about the place(s) you are going to visit. Make sure you are aware of any travel advisories with respect to terrorism, kidnappings, crime, infectious diseases, or government unrest. Know the country's laws regarding medication use and avoid bringing any contraband drugs into a foreign country. Have an experienced travel agent help plan your itinerary as he/she may be more knowledgeable about local areas, customs, etc. It is usually safer to go on guided tours, as part of a large group, unless you are familiar with the country. Make sure that you have purchased appropriate AC plugs or adapters for the country you intend to visit so you can keep all electronics and smart devices fully charged in case of an emergency.
Airtags or SmartTags are relatively inexpensive and can be linked to your smartphone. Place one in your luggage bag and one in your carry-on or other valuable item (purse, camera, etc.). If it is lost or stolen, or your luggage is delayed, you will be able to track it and share the tracking information with the appropriate authorities.
Consider purchasing travel pill containers for your medications, and make sure you have an adequate supply of your daily meds that will last your entire trip and then some days. The last thing you may want to do when you get home after travel or jet leg is to run to the pharmacy for a refill. It is also best, and recommended by airlines, to keep your medications with you in your carry-on and not to check them in case your luggage is delayed or lost.
Before heading to the airport, check requirements for passports for any international travel as many airlines may not allow you to travel if your passport is set to expire in less than six months. Emergency passports can
be arranged through The Bureau of Consular Affairs (http://travel.state.gov). If required, secure a travel visa. Make sure you have ample blank pages on your passport so they can be stamped when entering and departing countries. If your passport is lost, you will need to visit the U.S. consulate to obtain an emergency passport. Many countries require you to report passport theft to the police.
Important documents like your passport, identification card, vaccination cards, insurance card, and credit cards should be scanned, and you should have a duplicate copy with you in case any of these items are lost and you need to reference information or cancel cards. Also, make sure you have copies online if you need to access them remotely.
It's extremely important to talk with your doctor and let him/her know your intent to travel and your destination(s). Although some people may be limited in their ability to travel because of underlying medical conditions, many airlines and transportation services offer assistance and amenities for those with disabilities. Research the major hospitals and medical centers in the country of your destination(s), and try to determine where you would go for emergency care. Your doctor can determine what vaccinations may be necessary when visiting another country and what requirements regarding COVID-19 you will need to be aware of. Make sure that you know your destination country's COVID-19 risk mitigation rules, such as face coverings, proof of vaccination, etc.
Be sure you know who to contact inside and outside the country in case of an emergency and make sure that your smartphone is set up for foreign travel during the time you are out of the country. You may have to pay a small upcharge for international use, but for your health and peace of mind, it is well worth it. Other ways to communicate that are internet-based are WhatsApp and Skype. If you become ill, your local treating physician may need to speak with your doctor back home, so check with your doctor on the best way to make that connection in the event of an emergency. Also, it may be wise to enroll in the SmartTravelerEnrollmentProgram (STEP), which is a free service administered by the Bureau of Consular Affairs, U.S. Department of State. Visit www.step.state.gov to learn more and create an account where you can post your trip.
When you depart from the U.S., make sure a close relative or friend has a copy of your itinerary. Check in with them regularly. It may be a good idea to create a safe word that would let people know if you are in trouble in the event you are not able to speak freely.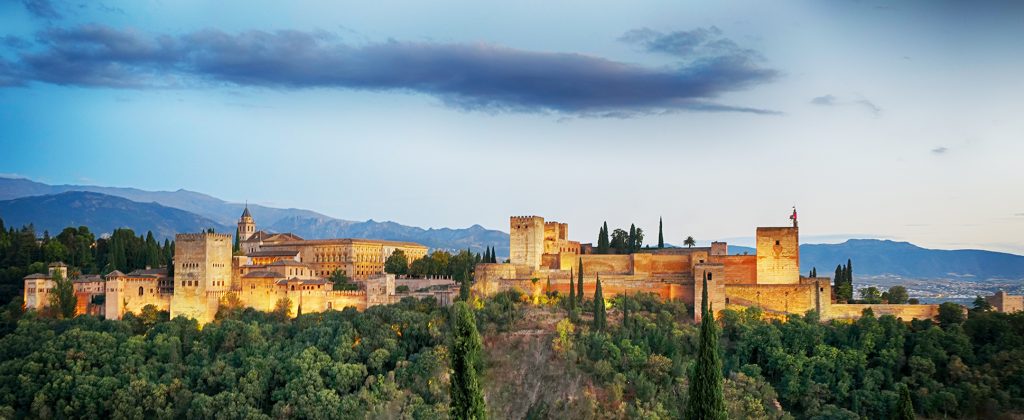 Staying safe with vaccinations
It is advisable to get the new, updated COVID-19 vaccination. This bivalent vaccine protects against the original virus, the two Omicron variants, and BA.4 and BA.5. The original or monovalent vaccines are now referred to as the primary series. One should wait at least two months from the last COVID-19 vaccine and three months after a COVID-19 infection.
Vaccines will be required for most destinations when traveling. Most countries will require that you are up to date on your COVID-19 vaccinations. In addition, the complete series should lessen the severity of your disease symptoms if you acquire COVID-19. Moderately and severely immunocompromised persons have weak immune systems and are at risk of becoming severely ill from a COVID-19 infection. The updated vaccines will help protect you. It is best to be cautious and research what is required to keep you safe.
Other health precautions
Face coverings may still be required in some places, but the federal mask mandate has been struck down. Currently, no U.S. state requires a face covering. However, face coverings may be required in public places in other countries. It is best to check before traveling to see if a face covering is required in the country of your destination. The use of these varies from place to place in and out of the United States.
Food in foreign countries may not always be safe to eat. Use bottled water and eat only cooked, and not raw foods, if there are concerns. Take anti-diarrhea medications if needed.
The hotel room may not always be a safe haven. Make sure your room is locked when you are inside. If you leave valuables in the room, use the room safe. Do not leave personal belongings like cameras, smartphones, tablets, wallets, and passports unsecured in the room when you are away. Be careful of strangers. Rooms on the first and second floors are typically more prone to crime than on the upper floors. Make sure to insure any valuables you bring with you, such as jewelry.
Airplanes are incubators for infections. It is wise to make sure you are taking routine vitamins and recommended doses of vitamin D and C prior to your trip. Make sure you have been vaccinated for COVID-19 prior to departing. For most people, COVID-19 causes a mild respiratory infection at the most, but for the unvaccinated, it can still result in a lethal disease. Make sure you are getting adequate sleep prior to your trip and eating adequate amounts of food to keep yourself in tip-top-shape.
Be sure to wear comfortable shoes – particularly footwear that is broken in. if you develop a blister, do not puncture it. Moleskin can help prevent blisters and can be purchased at your pharmacy prior to your trip. Dress for comfort. If hiking, be sure to use a hiking stick. A fall can ruin an otherwise beautiful vacation. A hat is essential – be sure to cover your ears. If you know there will be excessive walking or stair-climbing, try to get into shape before your trip.
Crime safety
Use as little cash as possible and exchange it for local currency when in the country. Make sure your credit card does not have foreign transaction fees. Let your credit card carrier and bank know your dates of travel. If your passport, wallet, or valuables are stolen, have an emergency number you can contact to get you in touch with the U.S. embassy.
Depending on where you are traveling, crime may be a problem. Never leave bags on counters or slung over the backs of chairs. Your valuables should never be left unattended. A tourist can be bait for a pickpocket or purse snatcher. This is not the time to show off your most expensive jewelry or clothing. Try to keep your wallet in front pockets or secret pockets. Try to avoid large crowds when possible and when traveling about the country, stick to major roads and routes that are well traveled and populated.
Travel can be fun
A well-planned trip can be exhilarating and a break in one's daily routine is healthy. Furthermore, travel makes you more worldly, more aware of history, and more sensitive to the problems that we, as a human race, face. Although I am best known as a nephrologist, I love to travel and, along with my wife, Joyce, have been all over the world. I started taking pictures at the age of 11, but became a serious photographer within the past 25 years. I love to photograph wildlife and landscapes with the objective of capturing a spectacular scene and moment in time to share with others.
Dr. Fadem is a champion for chronic kidney disease education. He is a Clinical Professor of Medicine, Baylor College of Medicine, Section of Nephrology. Dr. Fadem attended Tulane University and graduated from the University of Oklahoma College of Medicine. After he completed his internship and residency at the University of Texas Health Science Center – MD Anderson and Hermann Hospitals, he did a renal fellowship at the University of Texas Health Science Center, San Antonio. Dr. Fadem was one of the first doctors to discover the value of the internet for patient education, and founded several websites dedicated to public service and the dissemination of clinical information including The Nephron Information Center, Wikikidney, Touchcalc, and dialysisunits.com. He has participated heavily in the development and revisions of numerous AAKP patient education materials including the "AAKP Patient Plan" series and the "AAKP Kidney Beginnings: A Patient's Guide to Living with Reduced Kidney Function."
Dr. Fadem is the recipient of the National Kidney Foundation's Distinguished Service Award, the AAKP Visionary Award, the AAKP Peter Lundin, MD Award, the AAKP Medal of Excellence, and the President's Volunteer Service Award. Dr. Fadem is listed in America's Top Doctors. He serves as editor of aakpRENALIFE magazine, and as historian for AAKP.