By Robert Huizinga, Ph.D., R.N., CNeph©, Executive Vice President, Corporate Development and Neil Solomons, MD, Chief Medical Officer at Aurinia Pharmaceuticals
1. Tell us about your first experience with a kidney patient, personal or professional, and what impressions that left on you as a fellow human being.
RH: I started my career in nephrology in 1988. Soon after, I began working with a patient who had chronic kidney disease from systemic lupus erythematosus (SLE, or Lupus) and was admitted for initiation of hemodialysis. While I took care of her health care issues, we started to form a great relationship. She was a delightful person, but what struck me most was that we were the same age. She had the same wishes and desires for her life that I did, but her life was on a different path. It made me appreciate my health, but also my ability to make a change in the lives in patients. That has never left me.
NS: My first job as a hospital doctor (age 23) involved managing patients on renal dialysis. You cannot describe what it is like for a young doctor to be faced with someone who has to live with the burden of such a condition.
2. Can you share with us how Auriana came into the kidney space and your commitment to this community?
RH: Aurinia has always been in the kidney space. We have not only done work in lupus nephritis, but also FSGS and kidney transplantation. Nephrology is deep in our roots and part of our being.
NS: As a drug developer with over 20 years of experience, I have worked in renal transplant and lupus nephritis in the past. What struck me was the mediocre outcomes that lupus nephritis patients are faced with. I am determined to improve those outcomes, and founding Aurinia gave me an opportunity to do so.
3. Auriana is currently studying an investigational drug for the treatment of Lupus Nephritis (LN) - Voclosporin. Should the LN treatment come to the market, it will be First in Class to help this patient population. Can you share what this milestone achievement would mean for the health and quality of life for individuals managing Lupus Nephritis?
RH: Despite our best efforts over all these years, we have not been able to find effective treatments to treat the signs of lupus nephritis (protein in your urine) and treat the underlying issues with lupus nephritis (stabilizing the podocytes in the kidney). Once voclosporin comes to the market, we will have a medication that we hope does both of these things. It reduces proteinuria quickly, it appears to have the highest treatment effect, and it stabilizes the kidney. That can positively impact patients, and we hope it will make a difference in their quality of life as well.
NS: Patients have a right to access the best therapies for their conditions. Approval of therapy permits this to happen and smooths the way for those managing the disease to treat patients with therapies that work. It enhances this access.
4. What are the top questions individuals diagnosed with Lupus should ask their doctor to learn if they are at risk for Lupus Nephritis?
RH: I would ask for the long-term plan, not just the plan right now. I would want to know that the steps we take today either stop the disease's progression or reduce the impacts on my life, keeping in mind the long-term view. For example, we want patients to take certain types of blood pressure medications, not only for treating blood pressure, but because they are helpful to our kidneys. That is the kind of long-term planning I would like to have with my healthcare team.
NS: They should ask if a biopsy would aid their management and diagnosis, what the doctor's threshold for initiating immunosuppressive therapy is, and what screening tests (renal function, urinalysis for proteinuria) are routinely done.
5. Can you share what other novel approaches Aurinia is taking to help advance care for those with kidney diseases? (FSGS clinical study)
RH: Aurinia is interested in proteinuric kidney diseases. While they may have different causes, because of their immunologic impacts, we may be able to treat them with mediations like voclosporin. We are interested in understanding how the immune system decides to turn on certain aspects or turn off certain aspects and how we can use that understanding to treat kidney diseases effectively. The better we get at understanding your immune system, the closer we are to finding treatments that are safe and effective.
NS: Aurinia invented the low-steroid approach for multi-target therapy for LN. I see this being adopted in other therapy areas too. The benefits of reducing steroid exposure are agnostic to the disease being studied.
6. Based on the July 2019, Presidential Executive Order, Advancing American Kidney Health, America is at the dawn of a new era for innovation and research in kidney disease. Can you share how you have witnessed the evolution of patients from spectators to active participants in the drive for innovation?
RH: This is an important point. We are partners together: patients, physicians, nurses, the FDA, and drug development companies. Great innovations in health care are done when we recognize how important we all are in the drive for innovation. When I started in nephrology, patients listened to their healthcare team and took medications appropriately. But they were not necessarily partners. Now patients understand the need to be partners, active participants, in their health care. Great innovation is done when we are partners together.
NS: Patients have an increasingly important role, and in the area of Lupus, have an important voice in the form of the advocacy groups. This has helped companies and researchers to innovate. Aurinia is no exception to this aspect of R and D. However, the speed in recent years has meant we have had to be nimble and embrace the advocacy axis as we further develop and research increasingly complex health technologies.
7. Have you seen increased sophistication in patient organizations and their role in the medical product development lifecycle – from research, development, federal regulatory and reimbursement approval, and entry to market?
RH: Patient organizations have moved from being conveyors of information to partners in development. We cannot succeed without them. We need these organizations to pass on information about new drug trials while continuing to impress upon the patients' healthy lifestyle practices. We need them to encourage patients to join these trials. We need them to help bring the results of these trials back to patients. We need them to help advocate with the federal authorities to approve the medications that are safe and effective.
NS: As experts in what it is like to live with their condition, patients are uniquely positioned to inform the understanding of the therapeutic context for drug development and evaluation. The most important activity in recent times has been the initiation of PFDD by the FDA (Patient-Focused Drug Development). This has put patients at the forefront of the formal development of drugs. This would have been unthinkable only 10 years ago.
8. As a leader in healthcare, you know well that it is not easy to develop a novel approach to treat or enhance care. What do you draw upon internally to keep your drive, optimism, and focus on patients going at full speed during the tough days?
RH: My first research job was reviewing the clinical history of kidney transplants at our center. I was dismayed at the approaches used then, but my Divisional Director (who became my mentor) reminded me that these were the best approaches given our understanding of science at the time. I continue to remind myself that the approaches I used in the 1990s are no longer appropriate today. But what keeps me going is remembering that first patient who was my age. If I do my job well, I have the opportunity to change the lives of hundreds of thousands of patients—I will not know their story, and I will not know how it impacted them. But I will know that I did, and I did that as part of a team of amazing individuals that I work with on a daily basis.
NS: There are two characteristics that help me, and that I draw from my physician background: Tenacity and knowing when to change tack. The art of medicine requires a flexible yet stubborn approach. Progress requires patience to see true benefits.
9. Final question – AAKP believes this can reveal a lot about a person – who is one of your heroes and why?
RH: Sir Roy Calne, who persevered with transplantation in the early days of failure. Drs. Belding Scribner and Willem Kolff, who changed the face of dialysis for millions of patients worldwide. Dr. John Maxwell who taught me the value of leading by being a servant first. My first supervisor, Dr. Phil Halloran, who taught me the value of never ever giving up on the scientific pursuit.
NS: Golda Meir. She was Israeli prime-minister 1969-1974 and thrived as a woman in a male, militaristic society in a country surrounded by enemies, facing threats on a daily basis in an era when women were rarely in charge!
Rob Huizinga has more than 25 years of pharmaceutical development experience. He has managed the global clinical development of voclosporin since 2002, where he was with Isotechnika Pharma, Inc. prior to its merger with Aurinia in 2013. Before joining industry, Rob was an investigator in nephrology and transplantation clinical trials at the University of Alberta Division of Nephrology & Immunology, where he was involved in more than 60 clinical trials from Phase I through Phase IV and the successful development of numerous compounds including CellCept®, Neoral®, Prograf®, Aranesp® and Simulect®. He has acted as a consultant to nephrology and transplantation pharmaceutical companies, has lectured extensively and is recognized as an expert in immunosuppression drug development. Rob has numerous articles published in leading medical journals, including the New England Journal of Medicine, Lancet and the American Journal of Transplantation. He is a member of many professional societies related to nephrology, transplantation, and nursing and is the founder of RenalPro, a moderated forum for renal professionals.
Rob holds an M.Sc. in Medicine (Epidemiology) from the University of Alberta, a PhD in Organizational Leadership from Regent University, is certified in nephrology, and a member of Sigma Theta Tau (Honor Society of Nursing). He holds a certificate in leadership from EQUIP Leadership.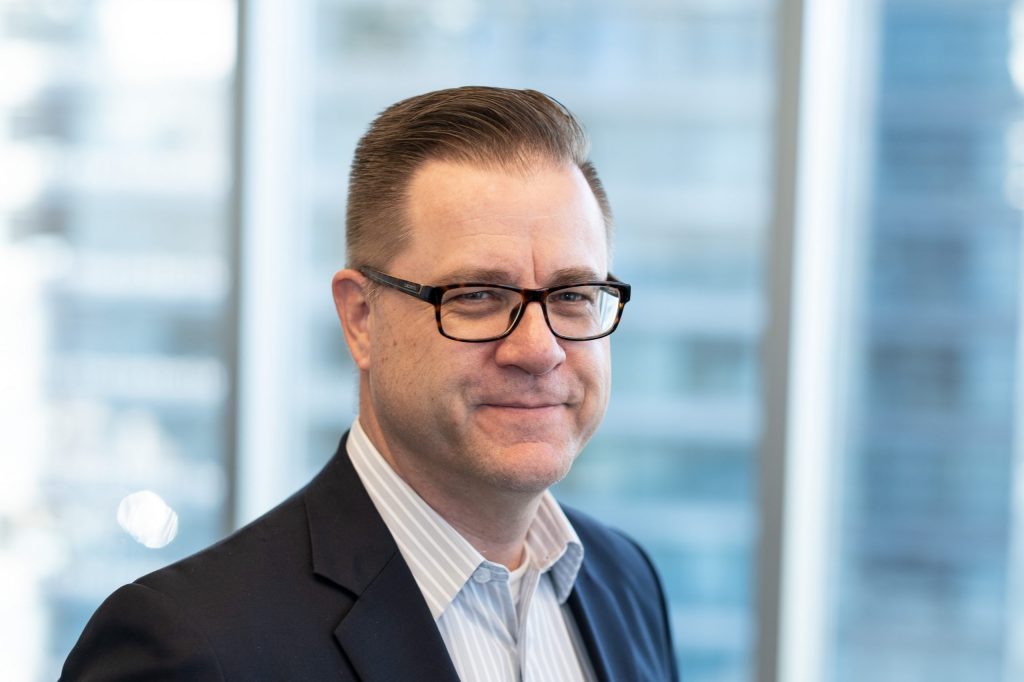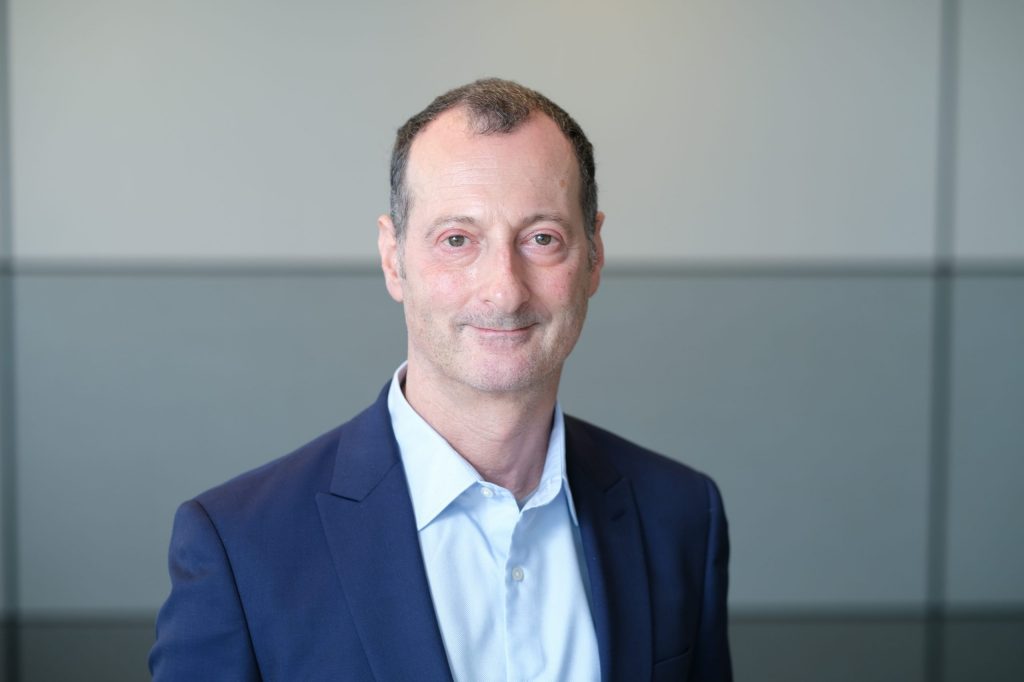 Neil Solomons co-founded privately held Aurinia Pharmaceuticals in 2012. He is a seasoned pharmaceutical physician with 18 years of clinical development and medical affairs experience
in both large pharma and biotech. He is a recognized expert in rare disease drug development and is widely published in this field. Neil joined Aurinia from Vifor Pharma, formerly Aspreva Pharmaceuticals (NASDAQ: ASPV) where he held the position of Vice President, Research and Development, being the lead clinician in the development of CellCept® in rare diseases. Neil led the CellCept clinical development teams of over 50 people that saw the completion, reporting, and publication of studies in pemphigus vulgaris and myasthenia gravis (both industry firsts), and the successful landmark lupus nephritis study called the Aspreva Lupus Management Study (ALMS). He was responsible for all clinical development activities from Phases 1 to 3, as well as participated in the formulation of R&D strategy, portfolio management, and due diligence efforts. Prior to Vifor and Aspreva, Neil held a variety of positions at Roche in both global clinical development and medical affairs in transplantation, virology, and auto-immune diseases. While at Roche, Neil led a diverse team in the development and implementation of post-marketing studies with a budget exceeding $15 million for its transplantation (CellCept® and Zenapax®) and virology (Cytovene®) franchises.
Neil qualified in medicine in 1991, receiving his MBBS (MD) at Guys Hospital Medical School, London. He subsequently worked as a physician in London UK, completing specialist training in anesthesia and intensive care. His research interests included sepsis and chronic pain.
About Aurinia
Aurinia Pharmaceuticals is a late-stage clinical biopharmaceutical company focused on developing and commercializing therapies to treat targeted patient populations that are impacted by serious diseases with a high unmet medical need. The Company is currently developing the investigational drug voclosporin for the treatment of lupus nephritis, other proteinuric diseases and dry eye syndrome. The Company's head office is in Victoria, British Columbia, its US commercial hub in Rockville, Maryland, and focuses its development efforts globally.