Taiylor was just 18 months old when her daycare began having concerns about discolored (greenish) urine and bowel movements. After the daycare team notified her mom, Meaghan, and after many tests, including a kidney biopsy at the University of Maryland Medical Center, Taiylor was diagnosed with X linked Alport syndrome. In addition, Taiylor's kidney function was less than 70 percent and declining. She would eventually need a kidney transplant.
When Taiylor was born, Meaghan was 18 years old. Being a young adult and a young mom to a child with a chronic illness inspired her to go to school for nursing and become a pediatric nurse.
Every six months, Meaghan and Taiylor drove to the University of Maryland Medical Center for checkups and learned more about her diagnosis with each visit. Taiylor recalls her mom always making her feel calm, safe, and unworried about her health.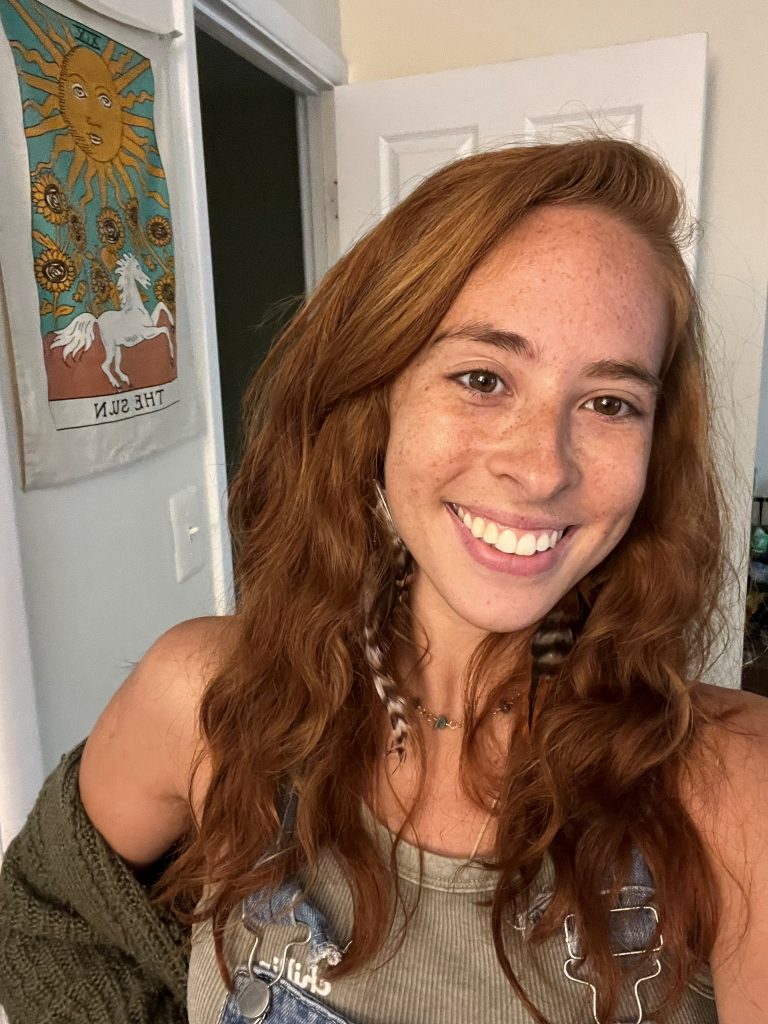 As she grew up, Taiylor never truly understood her health condition and what it would mean for her future. To Taiylor, her disease was invisible, and she doesn't remember having any symptoms. Her health never slowed her down—she was an active child and enjoyed many sports, including cheerleading, soccer, softball, and hip-hop dance.
As she grew older, the trips to the University of Maryland Medical Center continued and Taiylor remembers bonding with her mom and slowly understanding more about Alport syndrome and kidney disease over time. Meaghan helped Taiylor prepare to one day be on dialysis and eventually have a kidney transplant.
Signs of kidney failure started to appear when Taiylor was 17 years old. Her doctors discovered high acid in her blood and she was put on a diuretic. Taiylor also made the decision to start a whole food, plant-based diet. She focused on eating anti-inflammatory foods and a renal-friendly diet that was low in salt, sodium, and phosphorus to hopefully delay dialysis.
After graduating from high school, Taiylor and a close friend traveled around the country and explored nature while living out of a van for about a year. This was a simple and peaceful time for Taiylor and helped spark her love for living simply and enjoying nature, trees, and being outdoors.
In November 2021, at the age of 22, Taiylor was taken to the emergency room after eating higher potassium foods. Her potassium level was over 5.1, which is often considered a sign of hyperkalemia. She had to begin emergency dialysis due to end-stage renal failure.
Hyperkalemia - High potassium, also known as hyperkalemia, is a condition when the amount of potassium in your blood is higher than it should be. High potassium is generally considered to be any level above 5.0 mEq/L (milliequivalents per liter). Learn more at AreYouOk.org.
At this time in her life, Taiylor was living at home, working multiple jobs, and in school taking classes in early childhood development. However, once she started in-center hemodialysis, her energy levels declined and she had to temporarily put school on hold but continued to work. After about four months on in-center hemodialysis, Taiylor knew she needed another option.
After talking with her healthcare team, she decided to switch to nocturnal peritoneal dialysis, where she would do dialysis treatment at home between 9:30 p.m. and 7:30 a.m. Taiylor says that this gave her back her quality of life and provided her with the energy she needed to work multiple jobs as a yoga instructor, kids gymnastics teacher, nanny, and at a food truck while also working toward her degree.
After seeing her on dialysis, her good friend whom she had traveled with asked about being a living kidney donor. Although her friend was not a match, the friend agreed to be a part of the Paired Kidney Exchange and donate to a stranger on Taiylor's behalf. One month later, Taiylor was matched through the exchange. Her living kidney donor was on the west coast and the kidney was flown overnight to Georgetown University Hospital in Washington, D.C., where she had her kidney transplant surgery on May 10, 2023. Taiylor is currently adjusting to her new post-transplant medications but is doing well. "I could not be more grateful. All my gratitude goes to my living donor. I am so excited for the future," she says.
At just 24 years old and with a new kidney, Taiylor is feeling hopeful. She recently joined the AAKP Ambassador program to advocate for fellow kidney patients and those with chronic illnesses and is currently writing a guided journal for those with chronic illnesses. She is also an active advocate for organ donation. Inspired by her travels, Taiylor hopes to one day open an outdoor forest school for children. Her goal for the future is to live life as simply as possible.
Living kidney donors save lives. Listen to AAKP Ambassador Taiylor Kriss talk about the difference it has made in her life: https://youtu.be/DrkH0VAXbWc