Dialysis patient and AAKP Ambassador, Christine, shares her high potassium tips.
In 2016, Christine Hernandez was a busy mom working as a registered nurse, a career she loved. Her two brothers had recently been diagnosed with kidney disease, so Christine decided to be proactive and check in on her own kidney health by asking her doctor for a referral to a nephrologist. She had no signs or symptoms of kidney problems, but she knew that kidney diseases were sometimes genetic. A kidney biopsy ordered by her nephrologist revealed that Christine had medullary cystic kidney disease, an inherited condition, and her kidneys were functioning at about 30% capacity. With this knowledge, Christine started planning for dialysis and also began working toward getting approved for kidney transplantation.
After being diagnosed, Christine's kidney function declined quickly and in 2019, she started in-center hemodialysis. Currently, she is on the kidney transplant list at three transplant centers across Illinois and Ohio.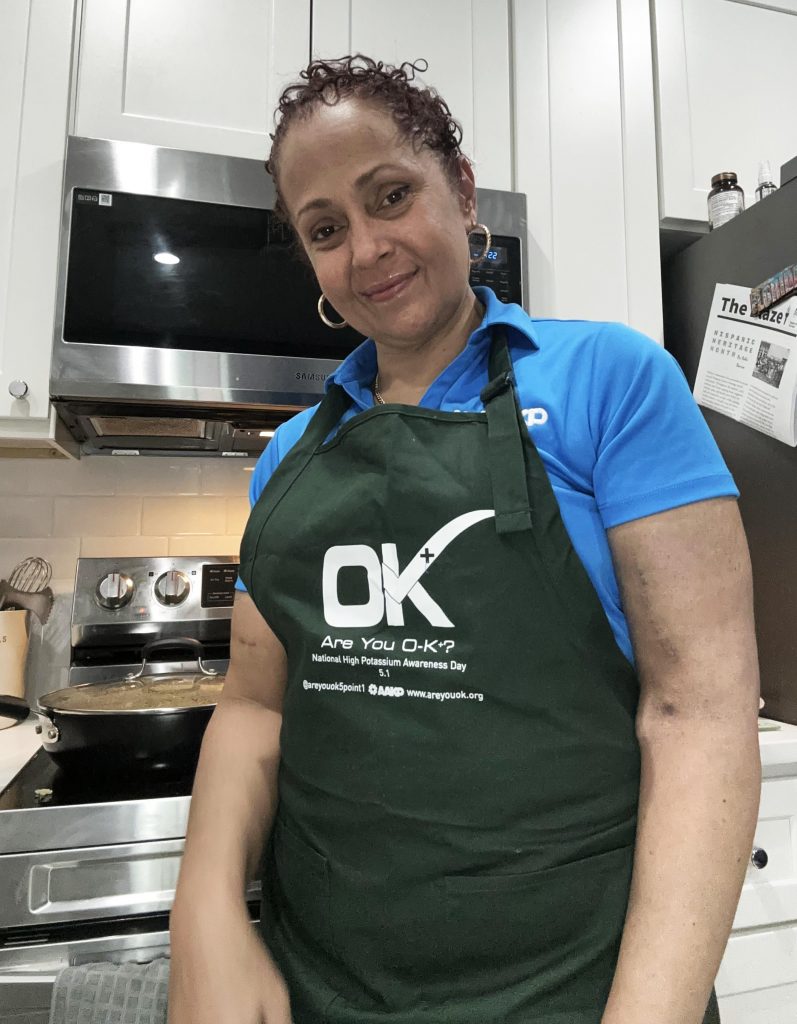 While she waits for a kidney match, she is focused on living her best life on dialysis, which includes eating kidney-friendly. As a registered nurse, she understands that the food she eats plays an important role in her overall health. When Christine first started dialysis, she was eating healthy, but not kidney friendly. She would often choose higher potassium fruits and vegetables like baked potatoes, not realizing this was not the best choice for her kidney health because potatoes are a high potassium food. High potassium has been an ongoing concern for her on dialysis. In fact, her potassium has been as high as 7, which is dangerously high (high potassium is considered to be over 5.1 and known as hyperkalemia). She currently takes medication to manage her potassium level and protect her heart and high blood pressure in addition to following a kidney-friendly and low-potassium diet. Christine works closely with her renal dietitian to understand what foods are best for her overall health.
"I ate healthy, but it wasn't healthy for my kidneys. I had to work really close with a dietitian."
She enjoys cooking for herself and her children, and often seeks out recipes online and adjusts them for her needs. Christine looks at her dietary changes as modifications, not restrictions. "If I eat beans, I eat black beans, which are lower in potassium than many other beans," she explains. She likes to explore different food options so she can eat kidney-friendly while still enjoying her favorite foods.
"It's not about restricting your diet; it's about moderating your diet."
Christine offers these tips and shares her favorite recipe with fellow patients:
Work with a renal dietitian! These are healthcare experts that can help make sense of your labs, your medications, and design a kidney-friendly meal plan specific to your needs.
Check out www.eatright.org. This is a great tool to help you find a Renal Dietitian.
Educate and empower yourself by getting food nutrition information from your healthcare and kidney patient groups like AAKP. Learn how to read and understand the back of food packages.
Some resources that may help you include: AAKP's Nutrition Counter, Pocket Guide to Managing High Potassium, Pocket Guide to Understanding The Food Nutrition Facts Label.
Have measuring cups at home and measure your food. Keep in mind portion size does matter.
Be creative! If a recipe calls for something you can't have, try to find a similar food you can Talk to your dietitian about what substitutes would work for you.
Some great recipes for kidney patients can be found for free online, including AAKP Delicious! recipes.
As an AAKP Ambassador, Christine says her long-term goal is to fight for kidney patients and their rights. She would like to use her education, knowledge, and perseverance to fight for patients. Follow Christine on her Facebook page.
National High Potassium Awareness Day is on 5.1 (May 1). Learn more at www.areyouok.org.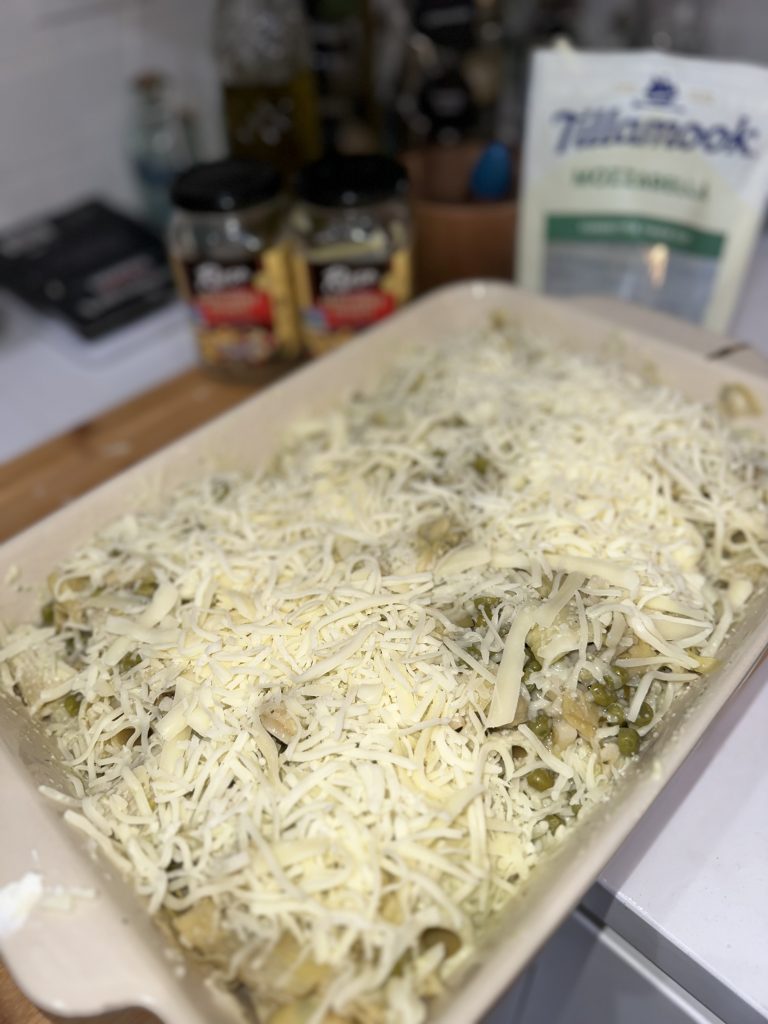 Christine's homemade Pasta Artichoke. She likes this recipe because it does not use tomato sauce. Because tomatoes are high in potassium, this sauce is a good alternative for her.