From Pediatric Kidney Patient to Kidney Dialysis Warrior
By Deborah Pelaez, aakpRENALIFE Independent Writer
Maria's kidney journey began when she was only 12 years old and became sick at the Baltimore City Fair. The sun caused a reaction to her legs, and she remembers them feeling like they were on fire and being painful to the touch. She could not walk and was transported by ambulance to the University of Maryland Hospital for treatment. Maria had also been experiencing butterfly-shaped rashes and redness on her body. She was ultimately diagnosed with systemic lupus erythematosus (SLE) and hypertension. That same year, she had her first kidney biopsy because of the high protein in her urine.
At the age of 16, during her junior year of high school, Maria was diagnosed with kidney disease by her rheumatologist and nephrologist at John Hopkins Hospital and was prescribed high doses of prednisone. She learned she would eventually need to go on dialysis and/or receive a kidney transplant.
By following her doctors' recommendations to take her medications as prescribed and eat a low phosphorus and potassium diet, she was able to delay dialysis for over 20 years.
Incredibly, Maria was also able to have a successful pregnancy, which she was told would likely not be possible because of her condition. It was a very difficult pregnancy. However, at age 23, Maria delivered a healthy baby girl three months early via C-section. Her daughter weighed 5 pounds, 3.5 ounces and was a very happy and content baby.
Maria did get pregnant a second time, three years later, but sadly her baby lived for only 11 days. She had to be delivered early due to the medication Maria was taking, however the baby's immune system had not been fully developed, and she was unable to survive.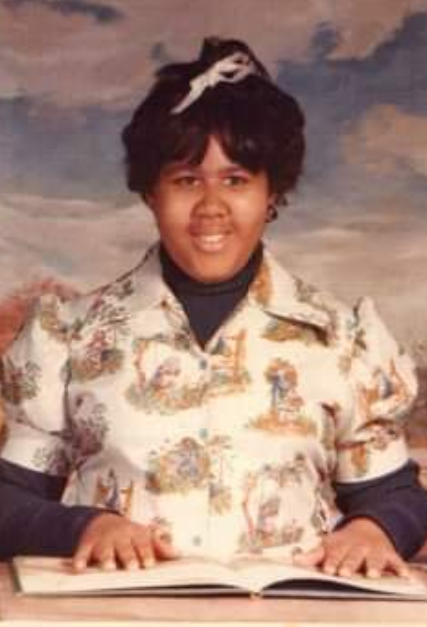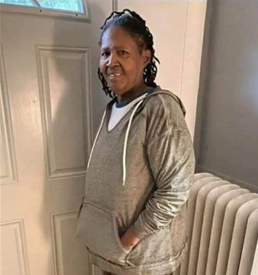 Then, at 33 years old and at the peak of her career as a Computer Technician/Paraprofessional at Julia P. Bryant Elementary School in Bulloch County, Georgia, Maria learned that her kidney function had deteriorated to the point that she needed to prepare for dialysis. At first, Maria was angry. She had done her best to manage lupus and reduced kidney function and was at a good place in her career and enjoying life with her young daughter. She did not want dialysis to get in the way and disrupt her quality of life. She decided to do nocturnal in-center hemodialysis to continue working full-time and be there for her daughter during the day. She continued nocturnal dialysis for about a year before switching to daytime in-center dialysis treatments. She shares that it eventually became too much for her to maintain a full-time job and do in-center hemodialysis.
One side effect of dialysis that Maria started experiencing right away and still experiences today is severe itching called CKD-aP. Maria shares that mostly her scalp itches and burns, but she also experiences severe itching on her back, arms, and legs. She says it feels like bug bites, and it breaks the skin if she itches too much. Her CKD-aP has caused infections over the years, some requiring medication to treat, so she tries only to rub where it itches instead. Maria has tried to get help from her medical team to manage her CKD-aP. She has tried oils, lotions, and medication that helps her to sleep (so she is not kept up all night by the itching), but her itching continues to be an issue for her.
In the early years of her dialysis treatment, Maria decided not to try to get a kidney transplant. At the time, she worried that her lupus would attack any new kidney put inside her body just as it had her own. "If I could go back in time, I would probably get the transplant. I encourage fellow patients to get transplanted," Maria said. However, by the time Maria was able to get over her fears and give transplantation a try, she was no longer an eligible candidate for transplantation in the state of Georgia due to having had an open heart surgery in 2000.
Maria has also developed a condition called Charcot. She shares that over the years, dialysis has been stripping the calcium from her bones, and they have weakened even though she has been taking extra calcium. The bones in her foot would break, and she would not even feel that they were broken even though her foot was dangling. She eventually had to have her left foot amputated due to Charcot.
Maria has now been on in-center hemodialysis for 27 years. She has learned how to live a good life on dialysis and is determined to continue to live her best life.
Maria shares that she was the first in her family to be diagnosed with lupus, and to start dialysis, but since then, there have been other family members diagnosed with lupus, including her mom and sister. "People did not go to the doctor as much back then, so my mom did not know she also had lupus all these years. When you don't know your family's medical history, it makes a big difference," she said.
Maria now lives in Maryland and is a national patient advocate. She enjoys traveling to Washington, D.C., to speak with her state representatives and advocate for fellow kidney patients. Maria now also has a prosthetic leg—she says it took her eight years to put it on but is very glad she can be more mobile. She has also gone back to school for computer training and was employed at a government senior center before the COVID-19 pandemic.
Maria is currently staying close to home because she is at high risk for COVID-19 due to her weakened immune system. She shares that she stays up to date on the COVID vaccines to be on the safe side. Today, Maria keeps busy by making jewelry and visiting with her daughter and three grandkids—ages 20, 17, and 13—who live close by. She spends as much time with them as possible.
Maria wants fellow kidney warriors to know: "You can still have a full life, even with all your trials."