Tampa, FL, December 4, 2012 – The American Association of Kidney Patients (AAKP) is pleased to announce the recipients of the 2013 AAKP Medal of Excellence Award. The award winners are William M. Bennett, MD and John Michael Lazarus, MD. The AAKP Medal of Excellence Award recognizes a renal physician(s) for their extraordinary skills and devotion in the field of nephrology. Both men will be honored during the AAKP Medal of Excellence Award Dinner held in conjunction with the Renal Physicians Association's (RPA) Annual Meeting in New Orleans at the New Orleans Marriott on March 15, 2013.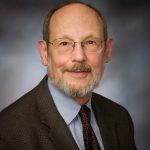 William Bennett, MD is a nephrologist from Portland, OR. Dr. Bennett served as the Medical Director of Legacy Transplant Services. He is an expert in kidney transplantation and was an active clinician, researcher and educator at Legacy Good Samaritan Hospital. He is a Professor Emeritus of Medicine (Retired) at Oregon Health & Science University. Dr. Bennett helped launched the American Journal of Kidney Disease (a National Kidney Foundation journal) and was the first Editor of the Clinical Journal of the American Society of Nephrology (an ASN journal). He has been an active member of the board of directors of the Polycystic Kidney Foundation. Dr. Bennett belongs to 28 professional societies and has been the principal investigator in about 100 different research project grants. He has had 407 medical journal publications, and in addition has written chapters or entire texts in 140 different text publications.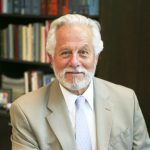 J. Michael Lazarus, MD, is Senior Executive Vice President of Clinical Quality at Fresenius Medical Care North America (FMCNA). Dr. Lazarus has been affiliated with FMCNA for 25 years as a Medical Director and consultant. Dr. Lazarus is also Vice Chairman of the Board of Directors of Renaissance Health Care Inc. and is on the Board of Directors of Optimal Health Care, Inc. Dr. Lazarus completed his nephrology training at Harvard Medical School and the Peter Bent Brigham Hospital. Prior to assuming his present position at FMCNA, Dr. Lazarus was Director of Clinical Services in the Nephrology Division and Director of the Dialysis Unit at the Brigham and Women's Hospital and continues to hold the position of Associate Professor of Medicine at Harvard Medical School.
Both Dr. Lazarus and Dr. Bennett are synonymous with excellence in kidney disease care and have shown great commitment to improve quality of life for patients dealing with renal failure.
"We are pleased to present Drs. Bennett and Lazarus with the AAKP Medal of Excellence Award to honor their outstanding commitment to the kidney community," said AAKP Executive Director Karen Ryals. "With careers spanning more than four decades in renal medicine, both doctors have positively impacted the kidney community as they work to provide high-quality care to patients."
A selection committee comprised of highly renowned nephrologists in the renal community, members of the AAKP Medical Advisory Board and past Medal of Excellence recipients chose both Dr. Bennett and Dr. Lazarus for this honor. Both men are national and international figures who have been in the forefront of scientific advances in kidney care. Both men are legendary clinicians revered by colleagues and patients.
AAKP will honor Dr. Bennett and Dr. Lazarus at the Medal of Excellence Award Dinner held Friday, March 15, 2013 at the New Orleans Marriott in New Orleans, Louisiana. The award event begins at 6:00 p.m. with a cocktail hour and the official dinner takes place from 7:00 p.m. – 9:00 p.m. Dinner tickets may be purchased for $125/ticket online or by contacting AAKP. For information on becoming an event sponsor, placing a congratulatory message in the dinner program book or providing AAKP with a donation of support in honor of the recipients, please contact Diana Clynes at 1-800-749-2257 or dclynes@aakp.org. You can also find more information at www.aakp.org/events/Medal-of-Excellence/2013-Medal-of-Excellence/.
###
AAKP is the voluntary, patient organization, which for more than 40 years, has been dedicated to improving the the quality of life for kidney patients through education, advocacy and the fostering of patient communities. The programs offered by AAKP inform and inspire patients and their families to better understand their condition, adjust more readily to their circumstances, and assume more normal, productive lives in their communities.