In this Innovator Series article, AAKP interviews Paul Bedard, Senior Vice President of Cardiovascular and Renal Franchise at Bayer.
An Innovative Breakthrough in Managing Chronic Kidney Disease (CKD) in Type 2 Diabetes (T2D)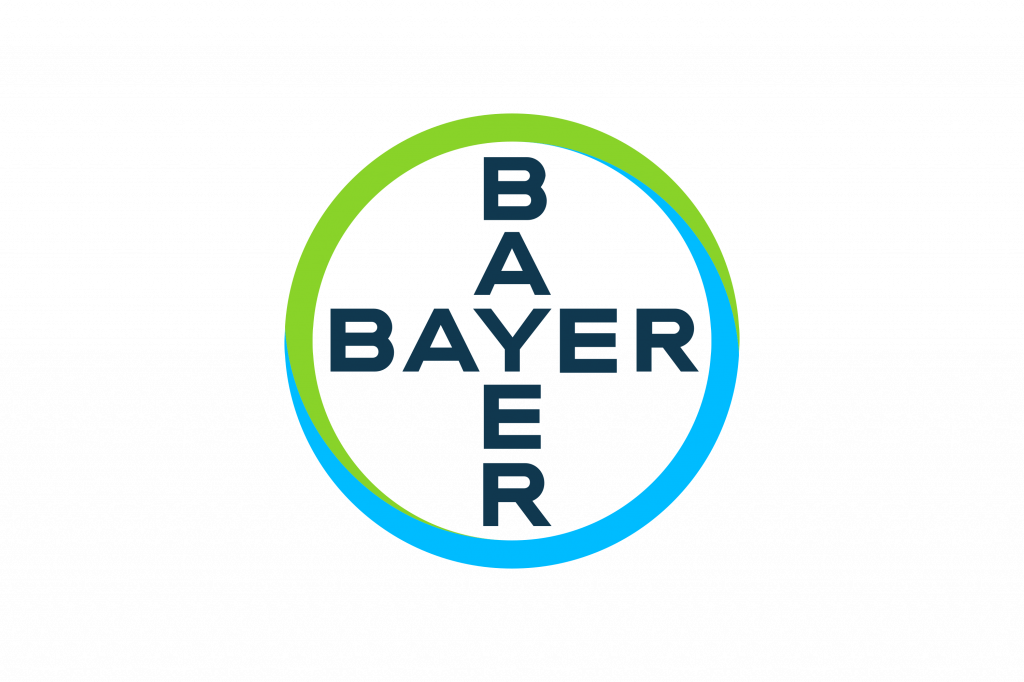 Tell us about your first experience with a kidney patient, personally or professionally, and what impressions that left on you as a fellow human being?
"The patient experience that left the greatest impression on me was a woman that came to a Bayer company meeting a few years ago. She had previously gone through dialysis and was a kidney transplant recipient at the time. What struck me about her story was her spirit and determination. She was a single mother who kept working despite being on dialysis, and even while in the process of receiving her kidney transplant. She was committed to raising her child the best she could and did not let the fact that she had kidney disease or was on dialysis slow her down. She led a full life and fought hard so she could provide for her family. It struck me that this was someone who could have easily given up on a lot of things, but she didn't. Instead, she fought harder. That left a huge impression on me."
Can you tell our AAKP national and global audience how Bayer came into the kidney space and the company's commitment to kidney patients and their families?
"Like the AAKP, Bayer has a long history in healthcare. As a company, we've been around for over 150 years. Our mission is simple: 'Science for a Better Life.' It's this mission that really drives us to research new and innovative ways of bringing products to people who need it most—patients who have various and long-term health conditions that need advancements and access to care that improves their overall health and quality of life. This commitment, as well as a long company history in the cardiovascular area, is what brought Bayer to kidney disease. It was a natural progression for Bayer since heart disease has a strong connection to kidney disease.
At Bayer, we have been working on kidney disease research, specifically for an FDA-approved treatment for diabetic kidney disease, Kerendia® for ten years. Our name in the kidney community may be new to some, but it is an area the company has spent a long time researching.
In terms of our commitment to the kidney community, you will always find two things behind our products. One, is the research and education that goes into innovation. At Bayer, we make certain there is education around product development and most importantly, the disease itself. We educate on screening for chronic kidney disease (CKD) and also offer financial support and services to help eligible patients gain access to the product. That's our commitment. When we bring out a product like Kerendia, we focus our efforts on helping ensure equitable access to the treatment through research, education, and financial support."
As we know, diabetes has long been one of the leading causes for kidney disease. AAKP continually educates on diabetic kidney disease (DKD) and advancements being made in this space, most recently with our great friend and allied professional partner Dr. Susan E. Quaggin, President of the American Society of Nephrology (ASN) (watch the presentation OnDemand at https://youtu.be/3f9GKad8r_Q). With that, Bayer recently announced a breakthrough in managing CKD in individuals with T2D with the launch of Kerendia™. This launch led the AAKP to release a Patient Impact Statement (read now at https://bit.ly/AAKP_FDAapprovalofKerendia) acknowledging this huge milestone for the kidney community. Can you share what this achievement means for the health and quality of life for kidney patient consumers and their decades-long demand for more innovations to help slow the impacts of CKD associated with T2D, including loss of kidney function and kidney failure?
"For patients, it means options. Now with the approval of Kerendia™, it's a new option to slow the progression of CKD in patients with type 2 diabetes. This treatment may be life-changing for diabetic kidney disease patients in the management of their condition, and it's really important that patients not only have treatment options, but access to treatments that may be right for them.
For the kidney community at large, it means progress. Organizations like the AAKP have always been strong advocates and champions
of research, innovation, and patient access. The introduction of Kerendia™ is an example of advocating for care before an individual suffers complete kidney failure. I think Kerendia™ is the start of more that will happen in this area to fight kidney disease and improve patient care and outcomes. When we combine new treatment options with ongoing education and advocacy for patient access, that's how we can truly move the needle to advance care."
Kidney disease has an incredibly alarming, growing, and disproportionate impact among minority communities and the costs of this disease are carried by patients, their families, and the American taxpayer. At AAKP, we define high-quality kidney care as timely patient access, without interference, to prevention and treatment innovations that empower patients to remain healthy, independent,
and able to pursue their aspirations including meaningful work and a career, home ownership, starting and supporting a family, and a secure retirement. Do you feel patients, in consultation with the healthcare professionals they choose to care for them, should have access to and choice of what treatment, whether established or new innovation, is right for them?
"The short answer is 'yes.' Healthcare is incredibly complicated, and treatment options are a joint decision made between a patient and their physician. The best approach and next step in any patient's care plan must take into consideration the patient's situation, their health history, and other factors. It's frustrating that after all the personal considerations are taken into joint decision-making, sometimes the ability for a physician and patient to start their treatment plan can't happen. Allowing patients and physicians access to those treatment choices is really important. That is something that we at Bayer work hard to advocate for, that there is access to products like Kerendia, and other available options, so that patients
and physicians are able to pursue what is in the patient's best interest."
From your perspective, what do you feel is one of the biggest hurdles companies face once they launch a new treatment? How do you envision this hurdle can be overcome? What is the role of patient advocates in helping Bayer overcome barriers to our access to treatments?
"From a patient advocacy perceptive, groups like AAKP can help educate Bayer and other stakeholders on some of the needs and challenges that patients have. The AAKP has a tremendous reach and network of people who have firsthand experience navigating kidney diseases, and as a company, we want to understand those unique patient and care partner insights to better meet the needs of this population."
As a leader in healthcare, you know well that it is not easy to develop a novel approach to treat or enhance care. What do you draw upon internally to keep your drive, optimism, and focus on patients going at full speed during the tough days?
"It's pretty simple—it comes down to people that really drive us. As I mentioned earlier, our vision is 'Science for a Better Life.' The 'Life' part of it is about people. The people that work at Bayer are an incredibly talented group of individuals that span roles from research and development, commercial, medical, etc. They are not only wonderful and committed people to work with, but they are inspired to make a difference in the lives of others. I mentioned earlier on that we invite patients to Bayer town halls or meetings where we have the opportunity to hear their stories; it reminds us why we do what we do. CKD is an area where there is a real opportunity to make a difference in the lives of individuals and improve the quality of care that is happening out there. This is something that really fuels Bayer employees."
Final question–AAKP patients think this last question reveals a lot about a person. Who is one of your heroes and why?
"My hero is my grandfather. My grandfather was a detective in Montreal, Canada. I grew up listening to stories of him solving famous bank robber cases. He got so good at it that he actually had a cartoon in the Montreal newspaper on the Adventures of Inspector Bedard. I grew up with my own hero in my household. As I got older, the part that made him really a hero was that he left home at age 18 to join the police force. He worked hard to advance in his career. It was a story of someone who came from a humble background to create a great life not only for him and his family, but eventually for me. I owe a lot to him and what he did."
Do you have any final thoughts or messages for AAKP?
"Within Bayer, we really stand behind the introduction of Kerendia™ and making sure that patients have access to an FDA-approved product that has been shown to slow the progression of CKD in patients with type 2 diabetes, as well as making sure that the education and support for this treatment is out there.
We want to say a big 'thank you' for the work that the AAKP does educating and advocating for kidney patients. As an independent, patient-led kidney organization, the AAKP has a great history of making a difference improving the quality of care for people with kidney diseases and those yet to be diagnosed."
Paul Bedard is the Senior Vice President and General Manager of Cardiovascular and Renal Franchise for the US Region based in Whippany, New Jersey.
Paul began his career with Eli Lilly in sales. Since joining Bayer in Canada, he has held increasingly responsible executive level positions in the U.S. and Canada in marketing sales and new business development. He brings a breadth of experience in a range of therapeutic areas having led teams in cardiovascular, anti-infectives, women's healthcare, hematology, and neurology.
Paul received his MBA from McMaster University and his B.Sc. from McGill University.