By Stephen Z. Fadem, MD, FASN, AAKP Medical Advisory Board Chairman
While in most circumstances, the flu (influenza) is a mild seasonal infection that is characterized by fever, achiness, discomfort with a headache, cough and runny nose, it can be more serious, particularly in people who are at greater risk.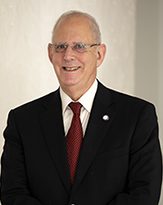 This risk population includes dialysis and kidney patients, patients with other health problems like chronic lung, heart, liver or hematologic diseases, as well as those over 50 years of age. At-risk populations also include those who are immunocompromised, children under 5 years of age, and women who are pregnant. Healthcare workers who commonly manage high-risk patients should also receive the vaccine to help further protect those they care for. The disease is of concern because it can spread rapidly through a dialysis unit, hospital, clinic, nursing home or school and is spread by coughing and sneezing. It can also be spread by the hands. During flu season, we should all be extra vigilant in covering our mouths when coughing, and religiously sanitizing our hands. While most persons who have a seasonal flu illness may not require antiviral therapy, the disease should be treated with antiviral drugs in those with a severe clinical picture.
There are four types of seasonal flu, A, B, C and D but only the A and B viral strains are of public health importance. The flu vaccine is offered annually, around the time that flu season begins – usually around October. The National Influenza Centers and the World Health Organization monitor the many types of flu strains and then update their recommendations on which strains to target each flu season. They generally target the three most prevalent viral strains (trivalent vaccine – two A strains and one B virus) but may also target four strains (quadrivalent vaccine – two A viral strains and two B viral stains). This year's Centers for Disease Control and Prevention (CDC) recommendations were published August 23, 2019 1. The flu vaccine is not recommended for those with a prior or known allergy to any component of the vaccine, including those with allergies to eggs, or to those who have had the Guillain-Barre syndrome in the past 6 weeks.
There are three vaccine types – the inactivated vaccine, the recombinant vaccine and the live attenuated (or live weakened) vaccine. The live attenuated vaccine is recommended for the high-risk or older population, including those undergoing dialysis. It is also recommended in healthcare workers who might come in contact with high-risk patients.
In 2009, a high dose vaccine was released, and there is also an adjuvanted vaccine (which means there is an ingredient added to a vaccine that helps create a stronger immune response to vaccination). The adjuvanted vaccine is designed to enhance immunity, while the high dose vaccine is stronger, and has been clinically studied. The high dose trivalent inactive vaccine was been shown to provide 22% better protection against developing the flu or in requiring a hospitalization in the age group over 652. It has also been studied in dialysis patients. During the 2016 season, those dialysis patients who received the high-dose trivalent inactivated flu vaccine had a significantly lower hospitalization rate3.
In summary, the flu shot is generally recommended for all persons over 6 months of age. In the dialysis population, the high dose trivalent vaccine has been shown so far to have the best results. While getting the flu shot may not guarantee that you will not receive one of the other strains of the virus, it does offer proven protection against significant illness and hospitalization.
References and Further Reading
Grohskopf LA, Alyanak E, Broder KR, Walter EB, Fry AM, Jernigan DB. Prevention and Control of Seasonal Influenza with Vaccines: Recommendations of the Advisory Committee on Immunization Practices - United States, 2019-20 Influenza Season. MMWR Recommendations and reports : Morbidity and mortality weekly report Recommendations and reports. 2019;68(3):1-21.
Izurieta HS, Thadani N, Shay DK, Lu Y, Maurer A, Foppa IM, et al. Comparative effectiveness of high-dose versus standard-dose influenza vaccines in US residents aged 65 years and older from 2012 to 2013 using Medicare data: a retrospective cohort analysis. The Lancet Infectious diseases. 2015;15(3):293-300.
Miskulin DC, Weiner DE, Tighiouart H, Lacson EK, Meyer KB, Dad T, et al. High-Dose Seasonal Influenza Vaccine in Patients Undergoing Dialysis. Clinical Journal of the American Society of Nephrology. 2018;13(11):1703.