Executive Team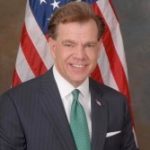 Paul T. Conway - President
Mr. Conway serves as President of American Association of Kidney Patients (AAKP), America's oldest and largest independent kidney patient health education and advocacy organization. Mr. Conway has managed kidney disease for thirty-seven years, including more than two years on dialysis and, for the past twenty years, as a kidney transplant recipient.  He is actively involved in multiple patient-centered national health care transformation initiatives aimed at increasing the inclusion of patient preference information (PPI) and patient reported outcome (PRO) data across Federally-administered and funded programs and evaluation processes. He was recently named by the U.S. Food and Drug Administration as the Chair of the new FDA Patient Engagement and Advocacy Committee (PEAC) for medical devices and by was selected by the National Institutes of Health (NIH) to serve as a Member of the External Evaluation Panel for the NIH Kidney Precision Medicine Project (KPMP).  He serves as a Patient Voice Editor for the Clinical Journal of the American Society of Nephrology (CJASN) and is the recipient of a 2017 President's Medal from the American Society of Nephrology (ASN).
Mr. Conway's policy and communications career is based in the private, non-profit and government sectors. His expertise in Federal and state agency management and personnel operations was honed through service under four U.S. presidents, three governors and in support of five presidential transitions. He served on the Presidential Transition Team for President-elect Donald Trump as the Team Lead for the U.S. Office of Personnel Management (OPM).  In 2017, he served as a member of the Presidential Rank Review Board, the body charged with evaluating and recommending U.S. Federal career Senior Executive Service managers for distinguished and meritorious performance recognition awards by the President and the White House. His previous Federal posts have included Chief of Staff of the U.S. Department of Labor for Secretary Elaine L. Chao, Chief of Staff of the U.S. Office of Personnel Management for Director Kay Coles James, an agency Chief of Staff at the U.S. Department of Homeland Security under Secretary Michael Chertoff and as a Special Assistant in the White House Office of National Drug Control Policy. At DHS, he was awarded the DHS Secretary's Silver Medal for exceptional leadership distinguished by achievements of marked significance to the strategic mission of DHS.  For the Commonwealth of Virginia, he has served as the Deputy Secretary of Health and Human Resources, as a member of the Board of Health Professions, as a member of the Commonwealth Protection Panel for homeland security planning and as an external reviewer of Virginia health and disability agencies and mental health modernization proposals.
As a policy professional and patient advocacy leader, Mr. Conway has used his knowledge of Executive Branch and Congressional process to elevate an independent patient voice on issues ranging from innovations in medical treatment and devices, improved access to treatment modalities, provider payment models, quality of care and quality measurement.  He deals extensively with Congressional leaders and their staffs as well as Federal appointed and career civil service officials across the government including the White House, the Department of Veterans Affairs (VA), the Centers for Disease Control (CDC), the Center for Medicare and Medicaid Assistance (CMS), the Food and Drug Administration (FDA), the CMS Center for Medicaid and Medicare Innovation (CMMI), the National Institutes of Health (NIH), National Institute of Diabetes and Digestive and Kidney Diseases (NIDDK) the Congressional Budget Office (CBO) and the Government Accountability Office (GAO).
He serves on multiple national boards and committees including: the Kidney Health Initiative (KHI - a U.S. Food and Drug Administration/American Society of Nephrology public private collaborative); the United Network for Organ Sharing (UNOS) Kidney Committee; the Center for Dialysis Innovation (CDI) at the University of Washington; and as a member of the Federal legal and regulatory issue team for the Clinical Trials Transformation Initiative (CTTI) at Duke University.  He represents AAKP on the National Quality Forum (NQF) Measure Application's Partnership Hospital Workgroup and the Board of Directors of the National Council of Patient Information and Education (NCPIE).  He has co-chaired several Technical Evaluation Panels for CMS and served on other technical panels related to kidney disease quality of life, including efforts by the National Committee for Quality Assurance (NCQA).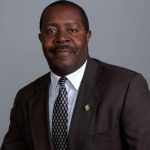 Richard Knight, MBA - Vice President & Chair of Public Policy Committee
Richard A. Knight is a former hemodialysis patient who received a kidney transplant approximately eleven years ago. He is Vice President of the American Association of Kidney Patients (AAKP) and Chair of the Public Policy Committee and a member of the Board of Directors of the Mid Atlantic Renal Coalition (MARC). He was recently appointed to the Steering Committee of the Kidney Precision Medicine Project (KPMP) housed at the National Institutes of Health (NIH) National Diabetes and Digestive and Kidney Diseases (NIDDK).
Mr. Knight has a background in public policy and Congressional operations based on both his professional experience on Capitol Hill where he served in various roles including communications, policy and Legislative Director as well his advocacy work as a kidney transplant patient. While working in the U.S. House of Representatives, Mr. Knight was served as a liaison to the Congressional Black Caucus for his Member of Congress and was involved in substantial work with the House Energy and Commerce and Small Business Committees. Mr. Knight's knowledge of Executive Branch agency budget and procurement policies is based on direct experience as a Federal government contractor and as a ten-year co-chair of the Baltimore Washington Corridor Chamber of Commerce annual regional government procurement fair.
Mr. Knight received his MBA from the University of Virginia Darden School Of Business and his BA from Hampton University. He is a business strategist, providing patient engagement consulting for healthcare organizations and businesses developing tools designed to leverage patient input and preferences in their care plans and quality measures. As a small business owner, he is heavily involved in business and education issues through multiple executive networks in the Washington, D.C. region. He serves as adjunct professor at Bowie State University (BSU). He is a founding member of BSU's College of Business Advisory Council.
As a national kidney patient advocate, Mr. Knight was recently appointed to serve a member of the National Diabetes and Digestive and Kidney Diseases (NIDDK) Advisory Council and serves as a designated AAKP Board representative to the National Quality Forum (NQF) Measure Application's Partnership Hospital Workgroup as well as the Board of Directors of the National Council of Patient Information and Education (NCPIE).  He has served as a member of four Technical Expert Panels (TEPs) for the Centers of Medicare and Medicaid Assistance (CMS). He was member of CMS TEPs focusing on Emergency Department Readmissions Hospital Readmissions, the Fistula First Breakthrough Initiative and recently on the End Stage Renal Disease Dialysis Facility Compare Star Ratings for the Arbor Research Collaborative for Health and the University of Michigan Kidney Epidemiology and Cost Center. He is a founding member of the End Stage Renal Disease (ESRD) Health Information Technology (HIT) Project administered by the National Renal Administrators Association and the End Stage Renal Disease Forum and serves on the National Kidney Disease Education Program's (NKDEP) Health Information Technology (HIT) Working Group.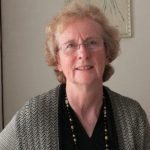 Jenny Kitsen - Treasurer
Ms. Kitsen has over 45 years of experience in the field of end stage renal disease. She began her career as a renal social worker at Yale New Haven Hospital for 10 years. For 35 years, she served as executive director for the End Stage Renal Disease Network of New England. She has participated in several advisory task forces and HHS funded projects. She has specific interest in and has published articles on topics related to quality improvement, patient safety, end of life management and ESRD public policy. Currently, she is treasurer of Donate Life CT, serves on the board of the American Association of Kidney Patients and is doing consultant work for nonprofit organizations. She has worked many years to promote patient empowerment and believes in the Mission of AAKP.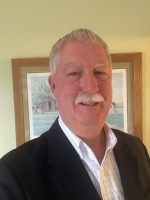 Dan Abel - Secretary
Mr. Abel is a Transplant patient from Morgantown, WV, Mr. Abel is a Self-Employed Property Manager for Abel Enterprises, LLC. He currently owns and manages residential and commercial properties, including one large dialysis facility and a facility housing a large CKD clinic both in rural West Virginia. He is integrally involved in the conducting of some 25 free kidney disease screening events in 2005-2007, many in conjunction with the NKF of the Alleghenies' Kidney Early Evaluation Program for more than 1800 West Virginians. He assisted in the garnering of political support of state government for showcasing the above screening programs and World Kidney Day recognition at the state Capitol. Mr. Abel has been a member of AAKP since 2010.
2017-2018 Board of Directors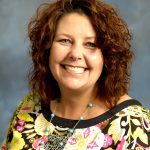 Teri Browne, PhD, MSW, NSW-C
Ms. Browne is an Assistant Professor for the University of South Carolina in Columbia, SC. She has a Master's in Social Work since 1995 and PhD since 2008. Ms. Browne has been working in the kidney disease field for 17 years. She started her social work career in dialysis, and worked for 13 years as a dialysis social worker across the country. She became very active in the kidney disease community in every community she has lived, leading her to local, state, national and international service for kidney disease. She served on patient and professional committees for ESRD Network 1, 9, 10 and t; serving on boards and committees for the local and national NKF; and recently on committees and projects for ASN and DOPPS including ASN's Patient Education committee. Ms. Browne has been a member of AAKP since 1995.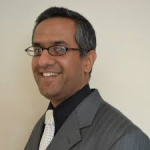 Tejas Desai, MD
Dr. Desai is a practicing nephrologist in Greenville, NC at the WG Bill Hefner VA Medical Center. He is a member of the American Society of Nephrology Web Presence and Medical Student Education Committees and is Editor-in-Chief of Nephrology On-Demand.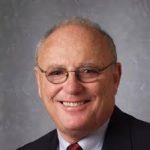 Louis H. Diamond, MBChB, FCP (SA), FACP, FHIMSS
Louis is the President of Quality in Health Care Advisory Group, LLC (QHC). He is an expert in the use of methodologies for measuring and improving quality and also involved in the development of public policy through projects focused on patient safety, health system financing, physician payment reform, quality measurement and reporting, and performance improvements. He currently serves as the following: Chair, Physician Engagement Committee, Health Information Management System Society; Member, Leadership Network, National Quality Forum (NQF); Member, Measurement Application Partnership Post-Acute Workgroup, NQF; vice Chair, End-Stage Renal Disease Network, (A QIO for the ESRD program Board; Delegate for the Renal Physicians Association to the American Medical Association House of Delegates; Member, National Priorities Partnership representing the Healthcare Information and Management Systems Society; Member, Board of Trustees, American College of Medical Quality; and Board Member, Quality Insights Holdings.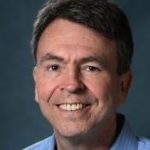 Kevin Fowler
Kevin Fowler is a healthcare executive with over 30 years of Life Sciences experience in pharmaceutical  commercial and R&D organizations. His  career has encompassed a breadth and depth of skills and experiences. During his career ,  he has demonstrated leadership in sales management, training, public affairs, global marketing, patient advocacy, and patient marketing.  He formed his own patient advocacy and patient engagement consulting business in 2014, "The Voice of the Patient, Inc. Based upon his  personal experiences of having a pre-emptive kidney transplant in 2004,  he has a deep passion for patient advocacy and patient engagement.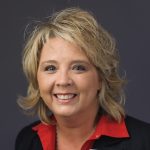 Lisa Garner
Lisa is a Transplant patient from Conway, AR and is currently employed with Independent Living Services (Non-Profit Organization) as Assistant Development Director we responsibilities in Development, Awareness and Fund Raising. Ms. Garner is a member of the Conway Chamber of Commerce, FCLI Faulkner County Leadership Institute and the Conway Rotary Club.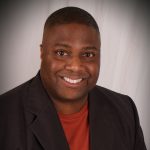 Ted Gee
Theodore "Ted" is President of Success Based Intervention Institute, a leadership development firm. Ted has served as an officer in the United State Army, and has held leadership roles such as President, Chief Operating Officer, Vice President of Operations and Vice president of Operational Excellence. Ted has been highly successful leading where businesses were in a cultural change or a business transition state driven by competition or burning platforms. He has led companies that produced different products in different industries, including Corning Inc., Harley Davidson, and Ingersoll rand with consistent top and bottom line results. Ted has trained in the United States and in Japan and is certified sensei in lean an six sigma tools and has trained many MBB's, BB's etc. that are currently leading change in organizations today. Ted is multi lingual, and has attended MIT Sloan and Chicago Graduate School of Business.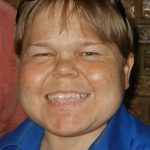 Brian Hess
Mr. Hess is a Home Hemodialysis patient from Edmond, OK. He is a graduate of the University of Central Oklahoma with a Major in Biology and a Minor in English. Mr. Hess authored the book "Kidney Failure Won't Stop Me", published in July 2012. He is a former member of the ESRD Network 13 Patient Advisory Committee & the Medical Review Board. Mr. Hess has been a member of AAKP since 2010.


Doug Johnson, MD
A Vanderbilt-trained Internist, Doug is Director and Vice Chair of the Board of Dialysis Clinic, Inc. (DCI). He has grown DCI's CKD initiative into the Reach Kidney Care program, addressing needs by CKD stage, with care coordinators, nutrition counseling, and a social worker. The team treats 3,600 patients and seeks to understand their health goals and educate them about CKD, options (e.g., preemptive transplant) and how to live fully, minimize CKD impact, and slow progression. RKC will be in CMS ESCO project demos in TN, SC, and NY. Doug also serves at DCI Donor Services, Inc. and sees patients twice a week.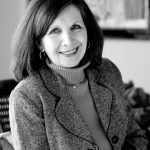 Suzanne Ruff
Suzanne Ruff is a freelance writer for the Charlotte Observer and author of the non-fiction book The Reluctant Donor. The Reluctant Donor was a Finalist in the MIPA book award and also received the 2015 Illumination book award. She has been published in Chicken Soup for the Soul books. She is a living kidney donor and serves on the executive Board of Directors at AAKP, the Living Donor Council of the National Kidney Foundation and volunteers for the PKD Foundation. Passionate about kidneys, Suzanne speaks, writes and volunteers about all aspects of kidney disease, organ donation and the gift of another day.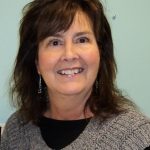 Lana Schmidt, MBA
Lana is a Hemodialysis patient from Liberty, IL, with a MBA – Masters in Business Administration and is Owner of Strategic Marketing Specialists. Lana is a member of American Kidney Fund, National Kidney Foundation, Renal Network 10, ESRD Form and several other Renal Organizations. Lana is currently on the AAKP Patient committee and was a speaker/presenter at the 2010 AAKP Convention on "Living with a Chronic Illness; Maintaining Health and Wellness." Lana also started the Kidney Patients Support Group in Quincy, IL and Hannibal, MO.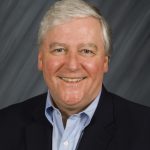 Scott Toner
Mr. Toner is the Life sciences executive with experience in both the pharmaceutical and biotechnology markets and a focus on specialty and nephrology products. Following a 20+ year career at Abbott Laboratories, Scott has worked as a consultant and employee with several start-up firms to bring innovative biotechnology products to market.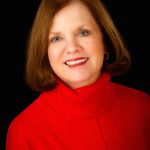 Linda Tyler
Linda Tyler is a kidney donor and former Representative of Arkansas' District 45 in Conway, Arkansas. Ms. Tyler is a well-known business in Arkansas having worked in personnel management for Carrier Air Conditioning, United Technologies and United Broadcasting Corporations before joining Acxiom Corporation. She now serves as the Senior Organizational Development Leader for the company. She also served as a Board Member of the National Kidney Foundation and was past President of the National Kidney Foundation of Arkansas.