By Anne Rossi, Renal Dietitian
Living with chronic kidney disease (CKD) puts you at risk for high potassium, known as hyperkalemia. A challenge of diagnosing high potassium is that you may not feel or recognize any symptoms until it is too late, and your heart health could worsen because of the effects. Some of the most common symptoms of high potassium are:
• Feeling tired or weak
• Feeling sick to your stomach (nausea)
• Muscle pains or cramps
• Trouble breathing, unusual heartbeat, chest pains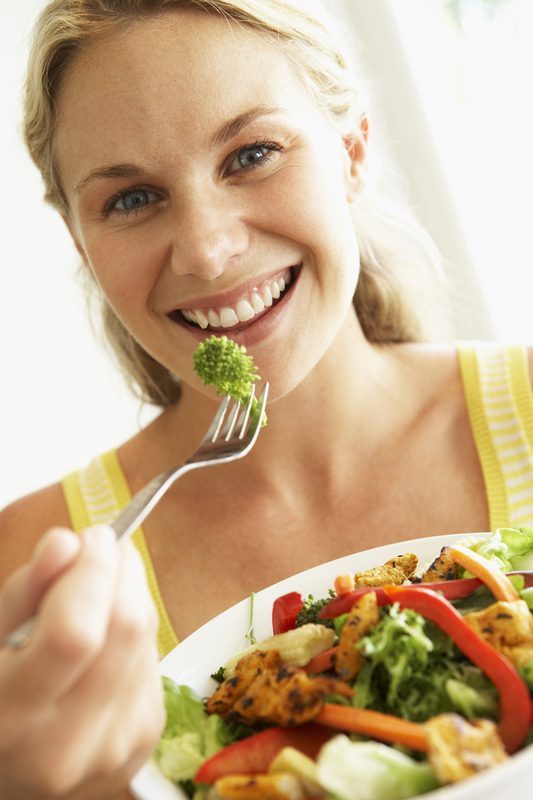 Potassium is a vital nutrient and electrolyte that helps your nerves to function and muscles to contract. It helps your heartbeat stay regular and helps move nutrients into cells and waste products out of cells. The kidneys remove excess potassium through the urine to keep a proper balance of this electrolyte in the body. If your kidneys are not working well, they may not be able to remove the proper amount of potassium. As a result, potassium can build up in the body. When too much potassium is in your blood, the condition is called hyperkalemia, a serious and potentially life-threatening disorder. Potassium buildup can be due to:
1. Taking in extra potassium, such as through salt substitutes: Be sure to read the nutrition fact labels of salt substitutes to determine if they contain potassium chloride. Two examples of potassium-based salt substitutes are Morton Salt Substitute and NuSaltTM. There are also some low potassium salt substitutes, including Mrs. DashTM .
2. NSAIDs (nonsteroidal anti-inflammatory drugs–aspirin, ibuprofen, naproxen)
3. Water pills for some types of high blood pressure or heart problems (spironolactone, amiloride, and triamterene)
4. Some herbal supplements and remedies. Below are a few of the most common potassium-containing herbs:
• Alfalfa (Medicago sativa)
• Dandelion (Taraxacum officinale)
• Horsetail (Equisetum arvense)
• Nettle (Urtica dioca)
• American Ginseng (Panax quinquefolius)
• Turmeric (Curcuma longa)
5. Certain blood pressure-lowering drugs, most often angiotensin-converting enzyme (ACE) inhibitors and angiotensin receptor blockers (ARB) with names that end in either "PRIL" or "SARTAN." Because these important medications can reduce your risk of a heart attack or your kidneys getting sicker, it's important that your physician monitors your blood potassium level and take regular measures if you are told it is too high.
One approach to reduce your blood potassium level is to limit high potassium foods such as those processed and packaged with potassium additives and certain fruits, vegetables, and legumes. For more information, please refer to an article originally published in the March/ April 2022 issue of aakpRENALIFE, where Renal Dietitian Carolyn Feibig provides a thorough guide to dietary considerations when managing your potassium throughout the stages of CKD: https://aakp.org/magazine-id-21868. Also download AAKP's Nutrition Counter to help you stay mindful of the potassium in your food: https://bit.ly/nutritioncounter.
If your blood potassium remains high even after reducing potassium in your diet, your physician may prescribe a medication that can reduce high potassium while you are taking these important medications (ACEs and ARBs). This medication, called a "potassium binder," is mixed in a small amount of water and can be taken once a day.
It's important that you discuss all medicines you are taking, including supplements or natural remedies, with your healthcare team. You may consult a registered dietitian who can work with you and your doctor to manage your diet, medications, and supplements: www.eatright.org (find a nutrition expert who specializes in kidney disease, located at the top right of the web page). Do not stop taking any medication on your own. Be sure to follow your doctor's directions regarding which medications you should be taking.
Living with CKD can be challenging and learning about ways to take care of yourself, including managing your potassium levels, will help you to feel your best!
Anne Rossi is a Renal Dietitian and has been working in renal healthcare since 2009. Anne earned her bachelor's degree in Dietetics/Nutrition from Miami University, Ohio, and completed her Dietetic Internship at the Presbyterian Hospital of Dallas, Texas. Anne has worked in a variety of healthcare settings from hospital, long-term care, hospice, home care, diabetes education, dialysis, food service, and healthcare sales. Since 2009, Anne has been active with the National Kidney Foundation, mostly volunteering/supporting fundraising events. She has been a member of the Medical Advisory Board since 2021. It was Anne's experience working with dialysis patients that led her to the selfless decision to donate a kidney to a "stranger" she met while working at an NKF event. This is one of her proudest moments in life! She hopes that her story will continue to create awareness of the need for living kidney donation.
Anne and her husband Joe live in Loveland, Ohio, just north of Cincinnati. They have been married 13 years and Anne enjoys her two stepchildren Jessica and Michael, as well as 9 siblings and 16 nieces and nephews.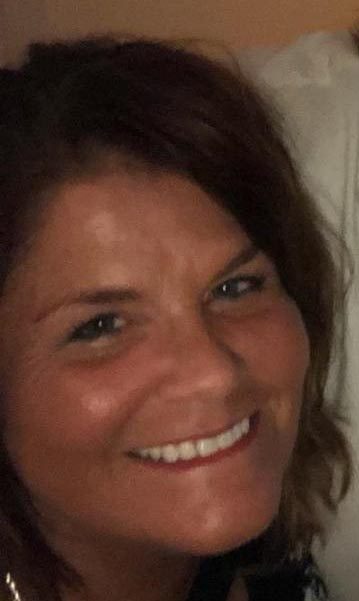 Join us for National High Potassium Awareness Day on 5.1 (May 1). Learn more about potassium and get educational resources at www.AreYouOK.org.