In the most recent episode of Kent's Kidney Stories, AAKP Board of Directors Member and Ambassador Kent Bressler speaks with Ambassador Payal Shah on her 22nd year post-transplant.
Payal reflects on her journey with kidney disease, from being diagnosed to receiving a transplant at the age of 15. She speaks with Kent about the steps she has taken to increase the longevity of her transplant, including her lifestyle and medications, as well as the freedom she enjoys knowing that she no longer has to be tied to machines.
Even in the current state of the world, Payal is finding ways to celebrate this huge milestone, as she uses platforms such as FaceTime and Zoom to keep in touch with her loved ones.
Listen to the full podcast on Kent's Kidney Stories here.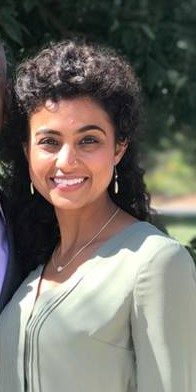 Payal Shah was diagnosed with renal failure at 15 years old. She was placed on dialysis (HD for 6 months and PD for 6 months) for 1 year before receiving a kidney transplant from a living, unrelated donor. Payal has been rejection-free and thriving with her transplanted kidney for the past 21 years which she attributes to a number of reasons, one of which is adherence to her immunosuppressive therapy. Understanding the importance and necessity of her medications moved Payal to go to pharmacy school to help others achieve the same success stories around their health. She received her PharmD degree from the University of Michigan in Ann Arbor—Go Blue!
While Payal has spent time volunteering with NKF and local support groups, Payal wants to dedicate more of her time to raising awareness around organ donation and offer lifestyle support to patients as they travel their CKD journey. Another component to her kidney's longevity has been the lifelong support from the people around her, which she wants to pay forward. Payal currently works and lives in Southeast Florida with her husband and puppy. Together, they enjoy traveling the globe, boating, checking out surrounding islands/beaches, fitness, and eating good eats!