By Jim Myers, AAKP BOD/Ambassador
I was home on an off day, April 26th, 2016. It was an ordinary Tuesday. I was puttering around on my computer, updating my social media accounts and advocating to raise awareness for kidney disease. I received a call from Indiana University (IU) Health in Indianapolis. I had received calls from them many times before. IU was one of three places that I was listed for a kidney transplant, IU Health, Rush Medical in Chicago, and University of Wisconsin (UW) in Madison, Wisconsin. Typically, when I received calls from them, it was about testing to remain listed. I had already done my testing for the year. IU and UW accepted each other's tests, while Rush did everything independently. This meant I was doing two compete sets of transplant testing every year. I had recently taken a colonoscopy at Rush. My driver at the last minute had bailed out on me. I was supposed to take anesthesia before the surgery and the driver would take me home. I went up to Rush and took the test anyway, but without the anesthesia. I thought this maybe the reason IU was calling me, maybe they wanted to me to take the test over. This had happened to me in the past, so I was prepared when I saw the caller ID.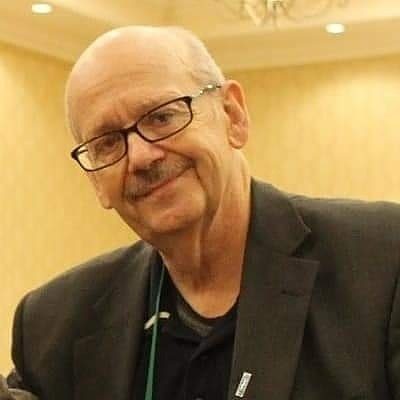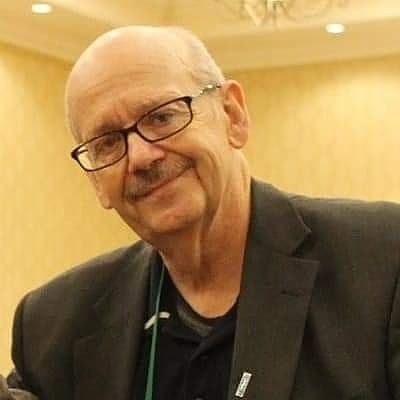 I had also gotten calls for a kidney transplant two times before. Both times I was 5th or 6th on the list, was told to fast and wait, and on a moment's notice to come to Chicago or Indianapolis. Both times I moved up the list to third, but it was just not my time. So, I was conditioned to be very patient, not to get my hopes too high or too low when I received such a call. This coupled with the fact that I had met with my pre-transplant doctor in early April, and he had told me that it would be another 2-3 years before I would likely receive my kidney transplant at IU.
My pre-transplant coordinator was on the phone, Kristy Williams. At first it was just some general chit-chat, then she paused. I thought to myself, here it comes, what test am I taking over?
Kristy: "We have a kidney for you." It was my turn to pause. It is usually at times like this I say something stupid, trying to be funny, while I process the other person's statement.
Me: "You would not kid your Uncle Jim (my advocacy nickname), would you?"
Kristy: "No Jim, can you get here by this afternoon, we'd like to do the surgery later tonight or tomorrow."
Me: "Yes, I can, my bags are already packed! (from the previous false alarms)."
I hung up in a daze and looked at my roommate at the time. "I'll drive!" she said. All I did was talk fast and grin from ear to ear on the 2 ½ hr hour ride to Indianapolis. I was not particularly nervous until I saw the sign on the wall, "Organ Transplant." It became very real to me then; this was really happening. I checked into the hospital, was taken to my room, a wide, odd-shaped room for people with wheelchairs. (I'm am ambulatory guy). And then the wait started. It was about 4 o'clock in the afternoon Indianapolis time. I was not able to eat and allowed to drink very little. I lay on my bed, in my gown, talking, watching tv and staring at the clock. My son, Jim, arrived from Cincinnati. It was good to see him, and we talked and laughed. He helped me to relax a bit.

The Anesthesiologist came in, talked for a while, we signed papers. Dr Goggins, the Surgeon, and his Resident came in, we talked, signed some more papers.
Around 2 o'clock in the morning, they came for me. No mistake now, no false alarm, no bad kidney. They were taking me down to surgery to have my kidney transplant. The past swirled through my mind, the blow it was when I was diagnosed with polycystic kidney disease (PKD) a few months after my father died from it, fighting to stay off of dialysis for nearly 30 years, hitting end-stage and going on dialysis, struggling to get on the transplant list, dealing with anemia many times, issues with my fistula, undergoing angioplasties for the narrowing in my fistula, to the point where a few doctors would not do the procedure and they sent to me to a surgeon they referred to as an "artist", doing dialysis out of town, dealing with vertigo when they took too much fluid off, multiple hospitalizations every year from kidney/dialysis related issues, and the general fatigue that comes from dialysis. Having my teeth pulled, stress tests, heart tests, travelling to different transplant centers…. I thought of the many things I had to do to get on and remain on that list. I remember breathing hard and feeling very anxious.

For the first time, I felt fear, anxiety and a general, "it's out of my hands now" feeling. A short prayer was said. I was wheeled through a couple of doors and into a very well-lit, bright place. Not my first time here, I knew this was the operating room. They were all trying to calm me, hooking me up to things and putting a mask over my face, monitoring me.
Voice: "Count backward from 100."
Me: "100, 99, 98…"

Next thing I remember is being in the Recovery Room. A pleasant nurse was speaking to me calmly. I remember feeling groggy with some pain in my right hip and groin area. The transplant was a success. My new kidney had begun to work right away. No more dialysis. My rebirth had begun.
They took me back to my room, back to my friends and family. I was slightly dizzy, but happy. I had been transplanted after four years of dialysis! Diagnosed with PKD at the age of 25, on dialysis at 58, transplanted at 62.
The transplant continues to be a success. I lead a fairly normal life now. Except for an appendectomy, I have not seen the inside of a hospital as a patient in three years. I am a very happy Kidney Advocate. No more three hours every other day on dialysis, no more bleeding out or being stuck with needles. No more fatigue from the removal of blood from my body. I must take pills twice a day, and there is a cost to pay for those pills, but I'm still here. It's a very small price to pay. I got a break my Dad and four other members of my family did not get. I am extremely grateful to my donor and their family. I hope I get to meet them some day. I'm doing very well with my new kidney, "Woody." Woodrow is a family name, my grandfather's, my Dad's, mine and my son's. I named my donated kidney Woody out of respect for my Dad.

RECENT DISCOVERY ABOUT MY TRANSPLANT

I am three years into my transplant now. In June of this year, I had a conversation with my transplant doctor, Dr. William Goggins. We had worked together on a webinar involving pediatric patients. He told me that my transplant was the subject of a scientific study. I was very surprised. Here is a link to the copy of that study: "https://kidneystoriesonblogger.blogspot.com/2019/10/dr-goggins-study.html?m=1" https://kidneystoriesonblogger.blogspot.com/2019/10/dr-goggins-study.html?m=1.


Because of the anemia that I suffered; I had been given blood transfusions on numerous occasions. This in turn caused certain antibodies to arise. The deceased donor had antibodies as well. The study stated, "…the main question was whether or not the donor's A*24:02 was going to evoke a memory immune response in the recipient." Apparently, my A*24:02 would react at times and at other times did not react. The big question was how it would react once I was taking immunosuppressant medications? (Page 6, under Assessment/Clinical Recommendations). It was felt it could be easily reversed with treatment. He decided to proceed with the transplant. With infusions after the transplant, the antibody profile was described as "quiescent." Dr. Goggins was right, the transplant took. I asked him one time how he knew it would work? He grinned at me and said, "I just knew." I'm glad Dr. Goggins was my doctor.

RECOMMENDATIONS FOR THOSE SEEKING A TRANSPLANT

Take care of yourself. Regardless of whether you're on dialysis or not, do whatever you can to maintain your health and work closely with your healthcare team to achieve this; poor health can mean no transplant.

Get listed. It is very, very important to get on the transplant list through a transplant center. I have read cases where a potential recipient had a willing donor, but the center turned the recipient down because they had not gone through the testing to remain listed. Be aware of what's require of you to also remain on that transplant wait list;

Consider pre-emptive transplant. If you can be transplanted before dialysis, you chances for a better and longer outcome are radically enhanced. Discuss this with your transplant nephrologist;

Do the testing and re-testing every year to remain on the transplant list. I took a Colonoscopy without an anesthetic once to remain on the list. I was transplanted a couple of months later;

Don't get discouraged by bumps on the road. You will have periods of time where you are put on hold for a transplant. There will be delays waiting for test result, either for yourself or for your potential live donor. You may very well have false alarms. You may be called in or told to fast and wait for the "The Call" only to find the kidney went to someone else. This means you are high up on the list and you will eventually get "Your Call." Sometimes kidney transplants require great patience. Don't get too high, don't get too low, stay on an even keel. Your time is coming

Work hard to obtain a live donor. Talk to your family, friends, work buddies, church goers, wherever your social circles are. Express you need for a transplant. Put signs on your car, use social media, put up a billboard. Whatever you need to do to get the word out. Enlist your army of supporters to put notices up on bulletin boards, do an interview with a newspaper, go on TV or radio. Make you need and desires known. Do not give up if this does not happen right away. This is a process. Sometimes, when you least expect it, your transplant falls into your lap. Remember my doctor telling me that I may have to wait 2-3 more years, and later in the same month, I got the call. This was completely unexpected, even though I had a couple of false alarms beforehand.

Make sure you are insured and financially healthy to avoid the pre-transplant deposit;

Make sure you avoid people who are ill or could pass communicable diseases, any infection could delay your transplant.

Links AAKP resources:
AAKP Understanding Kidney Transplantation
AAKP video from AAKP/GW Global summit on Evolution in Transplantation
More resources:
"https://health.costhelper.com/kidneytransplant.html" https://health.costhelper.com/kidneytransplant.html
"https://unos.org/data/transplant-trends/" https://unos.org/data/transplant-trends/
https://www.webmd.com/a-to-zguides/kidney-donor-surgery-preparation" https://www.webmd.com/a-to-zguides/kidney-donor-surgery-preparation;
https://pkdcure.org/living-with-pkd/transplant/pre-transplant-preparation" https://pkdcure.org/living-with-pkd/transplant/pre-transplant-preparation;
https://helphopelive.org/how-to-prepare-for-a-kidney-transplant/" https://helphopelive.org/how-to-prepare-for-a-kidney-transplant/
https://www.kidneyregistry.org/kidney_recipients.php" https://www.kidneyregistry.org/kidney_recipients.php?
https://www.geisinger.org/health-and-wellness-articles/2018/03/05/21/17/how-to-prepare-for-a-kidney-donation" https://www.geisinger.org/health-and-wellness-articles/2018/03/05/21/17/how-to-prepare-for-a-kidney-donation
https://www.kidneyfund.org/kidney-disease/kidney-failure/treatment-of-kidney-failure/kidney-transplant/preparing-for-transplant/" https://www.kidneyfund.org/kidney-disease/kidney-failure/treatment-of-kidney-failure/kidney-transplant/preparing-for-transplant/