Home Dialysis, COVID, and Beyond - A Patient Profile: AAKP Ambassador Mihi Wickramasinghe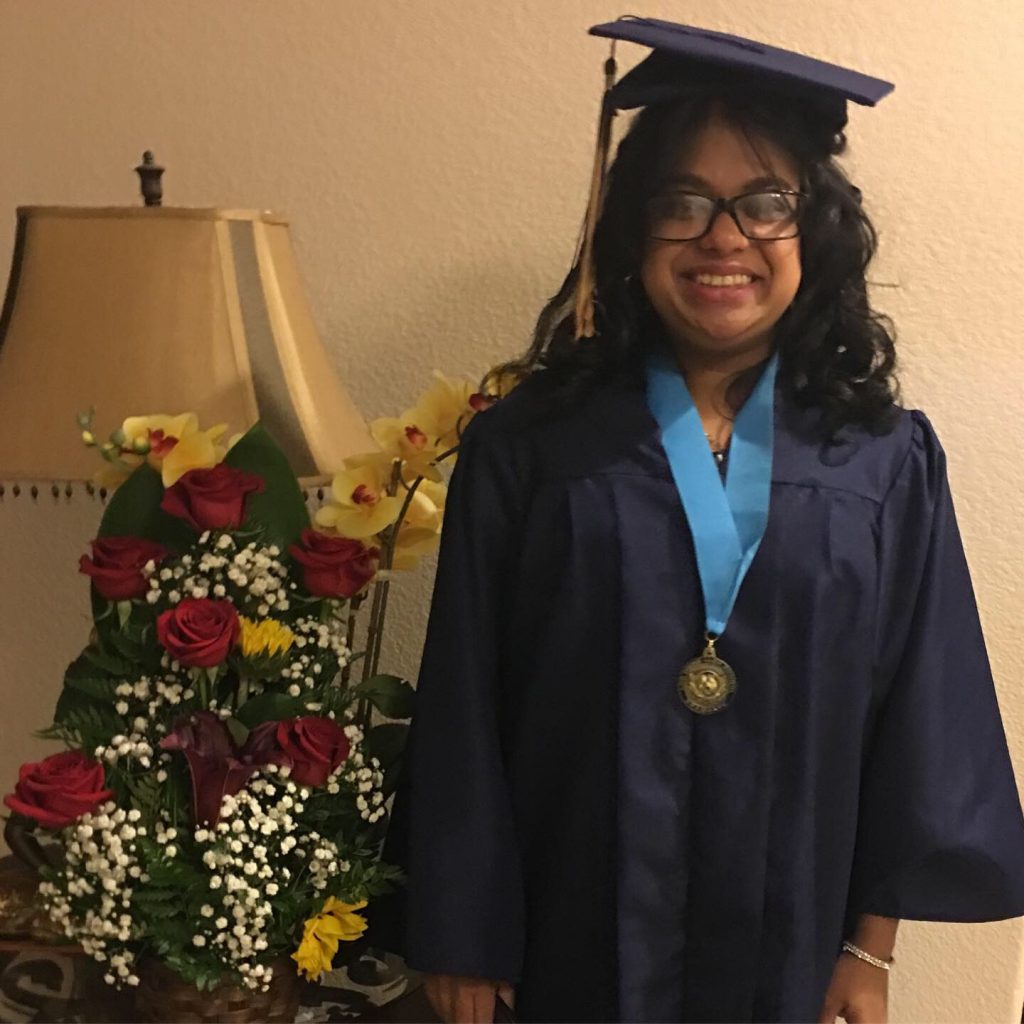 Mihi is 21 years old and living with Polycystic Kidney Disease (PKD). She is on peritoneal dialysis (PD), a home dialysis therapy, and currently looking for a living donor. Mihi is attending Chaffey college, and her hobbies include reading mystery books, watching movies, and swimming. As an AAKP Ambassador, she hopes to help the kidney community and her fellow kidney warriors to the best of her abilities.
As a student, Mihi decided to do peritoneal dialysis (PD) after first doing in-center hemodialysis because she wanted a dialysis schedule that did not interfere with her daily life. With PD, she knew she could be at home and around her family and friends more. She was also excited that this form of dialysis allowed her to participate in the sports she loves, like swimming. Being a young kidney patient, a home dialysis therapy gave her the flexible needed to graduate high school and enroll in college. She makes the most of her time on dialysis by doing schoolwork in the comfort of her home. In addition, Mihi shares that she feels much better, physically, emotionally, and mentally on PD as she recalls that in-center hemodialysis often made her very tired and unable to eat.
Most importantly, Mihi says that with PD, she can do dialysis on her own schedule, and she enjoys the independence of setting up her machine and cleaning it.
Mihi shares that home dialysis is a safe environment for her because she's in her own environment. She is the one who is cleaning, vacuuming, and making sure there is nothing around her dialysis area that would harm her or cause an infection. Because she is doing a home dialysis therapy, the control is in her hands. Mihi has done dialysis in the hospital and in-center, and she knows the anxiety and nervousness of wondering if the equipment is clean and safe, and if the staff is following infection control protocol. But at home, she's in charge and has the confidence in knowing that she is the one who did the work to make sure that she is safe.
Reflecting on the past couple years, Mihi feels that the COVID-19 pandemic has had, and will continue to have, a big impact on kidney patients considering home dialysis therapies. She says that doing home dialysis is helpful because it supports many of the risk mitigation strategies recommended by the Centers for Disease Control and Prevention (CD) such as social distancing, masking, and vaccinations to name a few. Mihi has heard that centers and hospitals have been crowded, possibly under-staffed, and when dialyzing, you don't know who you are next to and where they have been. With the COVID-19 pandemic, social distancing and isolation, when appropriate, is important for patient safety. When you're at home dialyzing, you are isolated in a way, and you know who is coming into your home and into your dialysis area.
As a kidney patient who has experienced different dialysis therapies, Mihi encourages fellow patients to research all dialysis options before starting a treatment. A tip she highly recommends is talking to fellow patients, both in-center and those who do home dialysis, about their experiences. Some patients may ultimately come to the conclusion that a home therapy isn't right for them, but many other patients may just feel nervous or anxious about being in control of their dialysis and with some education, training, and support could make a home option a reality for themselves!
Mihi shares that when she decided on PD, she had different options of machines to choose from and discussing all options with close family members was important in helping her make the right decision for herself.
In addition to knowing all your dialysis options, Mihi encourages patients to speak to their doctor if interested in transitioning to a home dialysis therapy. Just because you start on one form of treatment, doesn't mean you have to stay on it forever. Technology changes, advancements are made, and your life situation may change as you progress through your kidney disease journey. It's important to be your own advocate and reflect periodically if the treatment you're on is still the right treatment for you. Your doctor will be able to let you know if home dialysis is a possibility based on your body's needs.
For Mihi, learning home dialysis wasn't easy, but she committed herself to being as in control of her care as possible and to this day, she still feels like she learns each time she does a treatment One of Mihi's greatest tips for passing your dialysis time, is finding ways to enjoy it, so it doesn't become a chore. For Mihi, it's completing her schoolwork, but for others it can be watching your favorite TV show, calling a family member or friend to chat with, or reading a good book. She says to give yourself time to learn and be patient with yourself, eventually you will master the home dialysis process and be proud of yourself for being in more control of your care.
Additional Resources
---