In 2001, Adam Akers was a young and active 29-year-old living in rural Iowa on an 80-acre farm. He worked as a laborer in construction full-time and was active in the Iowa Army National Guard. Married with two children, he had a small grain farm, raised pigs, and kept himself in good shape.
The Iowa National Guard required Adam to get a physical every ten years. During one physical, Adam found out that his file had been flagged because of blood in his urine, and he was required to have a follow-up with his local doctor. Adam told AAKP that he was young and busy, and put off his medical follow up because he felt "bulletproof." A few months down the road, his commander called him and insisted he go in for the follow up. Adam went to the local health clinic that following Saturday. Again, there was a lot of blood in his urine, and he was referred to a nephrologist (kidney doctor). Adam's nephrologist ordered a kidney biopsy, and his diagnosis was IgA Nephropathy, a kidney disease that occurs when an antibody called immunoglobulin A (IgA) builds up in your kidneys. This results in local inflammation that, over time, can hamper your kidneys' ability to filter waste from your blood.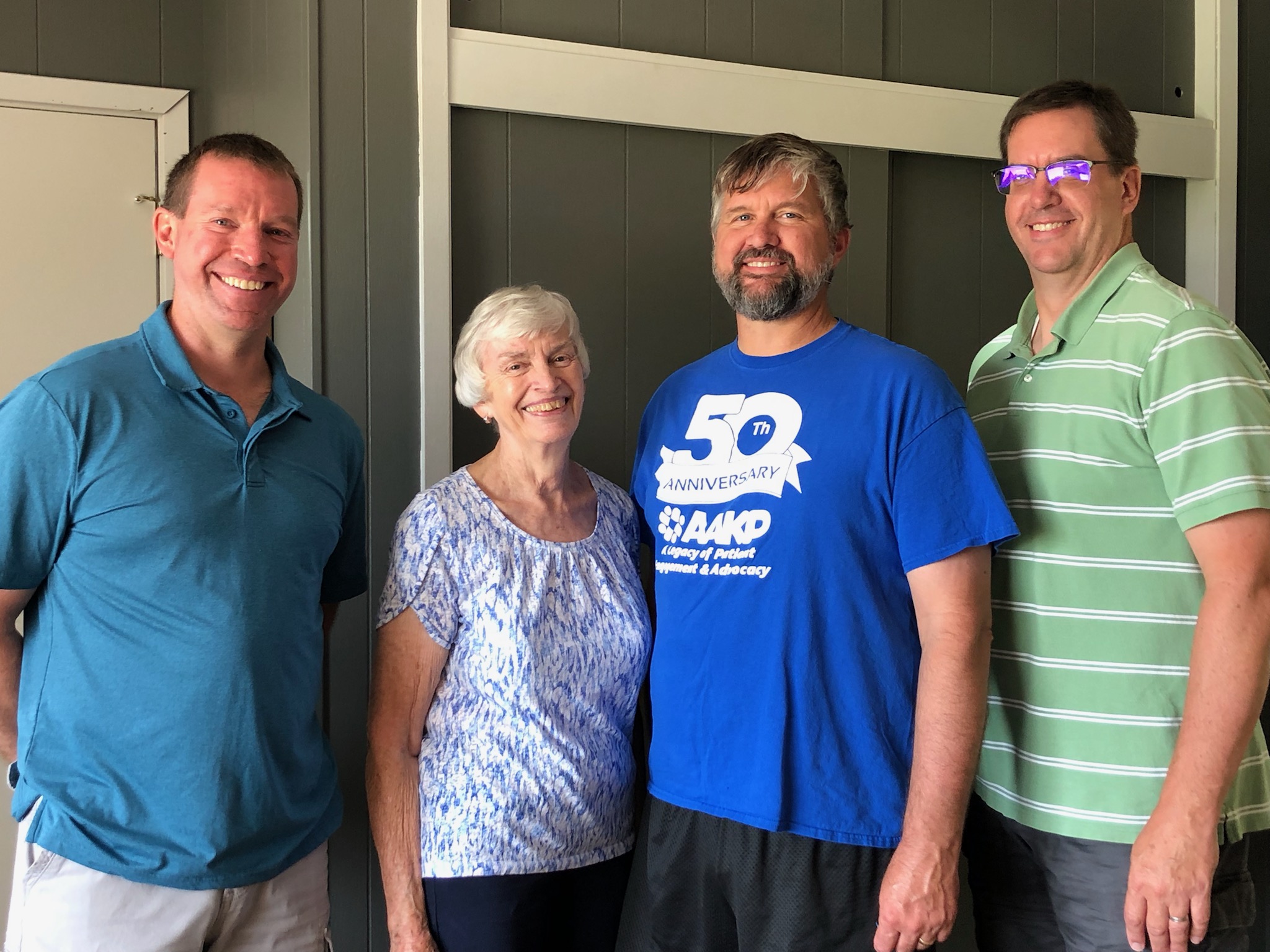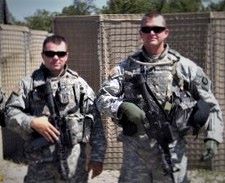 This diagnosis was difficult for Adam to accept, who shared he did not feel bad or "look" like anything was wrong with him. It was also difficult for him to explain to people he had kidney disease. He found out that his diagnosis meant he could not be deployed at that time. This was disappointing to Adam because he genuinely enjoyed what he did and worked hard to find a way to stay in the Army and improve his kidney health. Adam was allowed to stay in the Army and was assigned to the training academy. Meanwhile, he was undergoing medication management to keep his kidney disease progression at bay and slow the disease.
Eventually, Adam was able to work full-time with the Iowa Army National Guard and was even deployed while he managed kidney disease for ten years. He says during those years, he remained very active and in good physical health. He did not look or feel sick but did have some side effects from the medicines he took to manage the disease, like not being able to sleep and attitude changes. In addition to his hard work in managing his condition, he credits his medical team for helping to keep him in good health during that time.
It was when Adam's unit was being deployed to Afghanistan that he started experiencing elevated blood pressure. During the pre-deployment medical process, the deployment station required a note from his nephrologist on his condition. The nephrologist indicated that Adam was now at CKD kidney disease. This was the first time Adam heard about the stages of kidney disease. He did not know what that meant, and he was in shock. He spoke to his nephrologist and learned more about where he was with kidney disease. He discovered he would soon need a transplant or dialysis as he was approaching CKD stage five, complete kidney failure, and could not be deployed to Afghanistan. During this time, the process of a medical discharge from the Army National Guard began. His labs were at a point where he qualified to be on the transplant waiting list.
Adam got on the kidney transplant list at Methodist Hospital in Des Moines. Shortly after, his wife Deb offered to be tested to donate her kidney. However, the transplant center informed them that a living relative had already stepped forward and was being tested. The transplant center told Adam that they prefer to consider living relatives first. Adam was not aware who stepped forward from his family, and he had not asked anyone to donate. "People see you working out, being active, physically engaged. And then you tell them, 'I need a kidney transplant.' It's hard for them to understand why because they don't see all the medications you are taking, how tired you are, and the struggles you have at night."
Adam found out his younger brother, Joel, was the living relative who came forward. Adam was staying at Joel's house overnight because of an early morning class near Joel's home. At breakfast, Adam was discussing the fact that a living relative came forward, and Joel said that it was him. He did not want to tell his brother in case he did not qualify or was not compatible. Joel said that he had seen Adam deal with the disease over the years and always knew he wanted to donate if the opportunity was ever needed.
It turned out Joel was a good candidate. Adam and Joel went into surgery on October 25, 2011. The surgery was a success, and ten years later, everyone is healthy and doing great. Adam says that it was a major surgery and took a good four to six months to recover. He recalls sitting at his desk at work about six months after surgery, realizing how much better he felt. "Kidney disease can be a slow progression. You continually think every day is normal. Then, you have the transplant surgery and realize how good you feel." Adam says he feels blessed to have the support of his family, friends, and medical team. A doctor once told him how lucky he was to have had this life-changing surgery at such a young age. Adam did not think much of the comment at the time, but now realizes how fortunate he is to have received this gift from his brother, and it has made him appreciate life more. Adam wants to live life to the fullest and give back.
Adam has since been medically discharged from the military and now works as Director of Veteran Affairs for Franklin County, Iowa. "Having been in the military for 22 years, much of that full-time, I am happy I still get to help. Before, I was helping soldiers, and now, I help veterans of all ages in all branches. I really enjoy it."
This article was originally published in the November/December 2021 issue of aakpRENALIFE magazine.