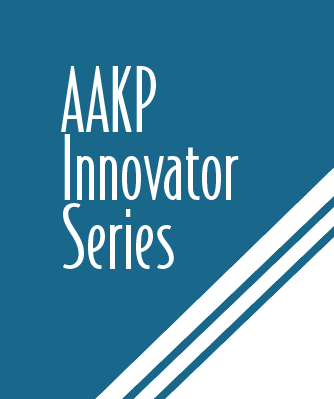 AAKP's Innovator Series highlights companies, researchers, and professionals in the field of nephrology committed to making a difference, improving care, and changing the
status quo. In this Innovator article, AAKP features Humacyte. Humacyte was also featured in aakpRENALIFE in March 2018: https://bit.ly/Humacyte2018.
Humacyte, Inc., is developing a disruptive biotechnology platform to deliver universally implantable bioengineered human tissues and organs designed to improve the lives of patients and transform the practice of medicine. The company develops and manufactures acellular tissues to treat a wide range of diseases, injuries, and chronic conditions. Humacyte's initial opportunity, a portfolio of human acellular vessels (HAVs), is currently in late-stage clinical trials targeting multiple vascular applications, including vascular trauma repair, arteriovenous access for hemodialysis, and peripheral arterial disease. Pre-clinical development is also underway in coronary artery bypass grafts, pediatric heart surgery, treatment of type 1 diabetes, and multiple novel cell and tissue applications. Humacyte's HAVs were the first product to receive the FDA's Regenerative Medicine Advanced Therapy (RMAT) expedited review designation and received priority designation for the treatment of vascular trauma by the U.S. Secretary of Defense. For more information, visit www.Humacyte.com.
When you last appeared in our Innovator Series in 2018, we asked you to look ahead to changes in kidney care you would like to see by 2020. This was before the Executive Order on Advancing American Kidney Health and before AAKP launched our Decade of the Kidney™ strategic initiative. From the standpoint of Humacyte, do you think progress has been made in patient care over the last three years?
Juliana: Yes, I do think progress has been made to support and enhance patient care over the last several years, but I also think we could be doing more. There is such a prominent need to enhance kidney patient care through accessibility to cost-effective and improved clinical care, while focusing on long-term solutions that improve quality of care and outcomes.
Mauricio: Involving patients in the medical discussions is one of the most important things that we must do because the personal experiences patients share is equally as important as the scientific expertise. It's definitely a work in progress, but we are making excellent strides centering patients in our work.
Can you tell us how Humacyte has grown over the past three years in terms of your capacity to advance solutions for more kidney patients?
Juliana: Humacyte is developing off-the-shelf universally implantable bioengineered Human Acellular Vessels (HAVs) for arteriovenous access for patients with kidney disease undergoing hemodialysis. We have grown tremendously over the last few years, advancing our late-stage clinical programs in vascular access for dialysis and other vascular applications, while initiating work on our earlier stage pipeline opportunities in coronary artery disease and organ system development. We have qualified our facility and manufacturing system to produce our Human Acellular Vessels (HAVs) at commercial scale and continue to build out our organization to support market launch following potential FDA approval. All of our efforts are focused on achieving the ultimate goal of getting our HAVs to the patients who need them, while continuing to push our technology forward with efforts to develop bioengineered complex tissues and organ therapies that could one day expand our ability to positively impact patients' lives.
Mauricio: Additionally, we have established a Medical Affairs team at Humacyte, composed of physicians and scientists, who bring patient-care and scientific experience into the mix and provide education and training to physicians, other medical organizations, and internal Humacyte team members. This team is a valuable resource for a biotech company to have because they serve as an important link between the physicians, the patients, and the company.
In the context of that work, can you share with the AAKP audience how you have continued or expanded your commitment to keeping patients fully involved across the product development lifecycle?
Juliana: Humacyte has involved patient input and feedback throughout our process. We find the best ways to connect with the AAKP audience have been through association meetings and roundtable interactions that allow us to interact with patients, caregivers, and many advocates in a personal and focused way.
Mauricio: I fully agree with Juliana. We are very much focused on bringing the patient to the forefront of our work and established various channels to directly connect with patients through roundtables, thought leader meetings, and other activities where the patient will have an equal voice at the table.
From the earliest days of Humacyte, you have been proactive in briefing AAKP leaders on key Federal issues, especially those related to payment and kidney patient consumer access to the products Humacyte is developing, based on patient insight data, that are safe and relieve risks and burdens for dialysis patients. Can you share with our advocates any potential barriers on the horizon that may impede our access to Humacyte products?
Juliana: Like any novel and disruptive technology, our path to commercial product availability and patient access is not always established or straightforward. Humacyte is devoting time and resources to proactively developing and implementing strategies that we hope will contribute to the education of the medical community to help minimize the impact of delays or restrictions and pave an efficient path to patients.
Mauricio: Like with any new product, it will take different audiences time to get to know the product, get comfortable using it, and to learn about it. We are committed to developing educational programs, targeted for different audiences, with the goal to raise awareness about the solutions we have created.
Related to the question above, how do you see the ongoing value of advocates and advocacy both in terms of improved patient care and outcomes, and Humacyte's efforts to make innovations reach kidney patient consumers in a timely fashion?
Juliana: Frequent and consistent interactions with advocacy groups are critical to aligning on patient needs and understanding the opportunities to improve clinical outcomes. Working together with advocates strengthens our collective position to gain support for and bring new innovations like the HAV to patients.
Mauricio: We would like to consider advocacy groups part of our team, and we would definitely like for advocacy groups to consider Humacyte a part of their team as well. Our vision is to work with advocacy groups side-by-side to raise awareness about dialysis access, solutions, and to describe the patient journey.
Humacyte has substantial experience working with kidney patients worldwide, including the U.S., Europe, and Israel. As AAKP expands our global network of allied patient organizations fighting for regulatory and payment reforms to support access to innovations for all patients, what are your observations on the commonalities among kidney patients across the world?
Juliana: At Humacyte, we have been working for many years now to bring our bioengineered HAV to patients across the globe. Through our ex-U.S. activities, we have seen similarities in dialysis patient care and the need for improved and economical healthcare options that provide sustainable long-term care.
Mauricio: Healthcare disparities exist all over the world and the U.S. is not exempt. Humacyte is committed to working with regulatory and key decision-making entities to help bring forward new technologies for patients, but to also bring awareness about those disparities and the societal/economical impacts for those countries.
On a final note, if this is the first time a patient reads an interview with Humacyte leadership, can you tell us why you do what you do every day, and how have patients informed your passion for innovation?
Juliana: For not only myself but everyone on the team at Humacyte, we do what we do for the patients who need and deserve a better type of care. Through groups like AAKP, we have had the opportunity to meet with patients and their caregivers to discuss their healthcare needs and concerns, which has shaped the way we think about our product opportunities. We are committed to innovating and creating bioengineered tissues that meet the needs of the patients who will receive them.
Dr. Blum has spent over 20 years combining her scientific technical expertise with bioengineered tissue development to build Humacyte's novel biotechnology platform and bring potential therapeutic products to market. Her leadership focuses on pairing the strategic direction of the organization with the overall corporate communications and culture of the business.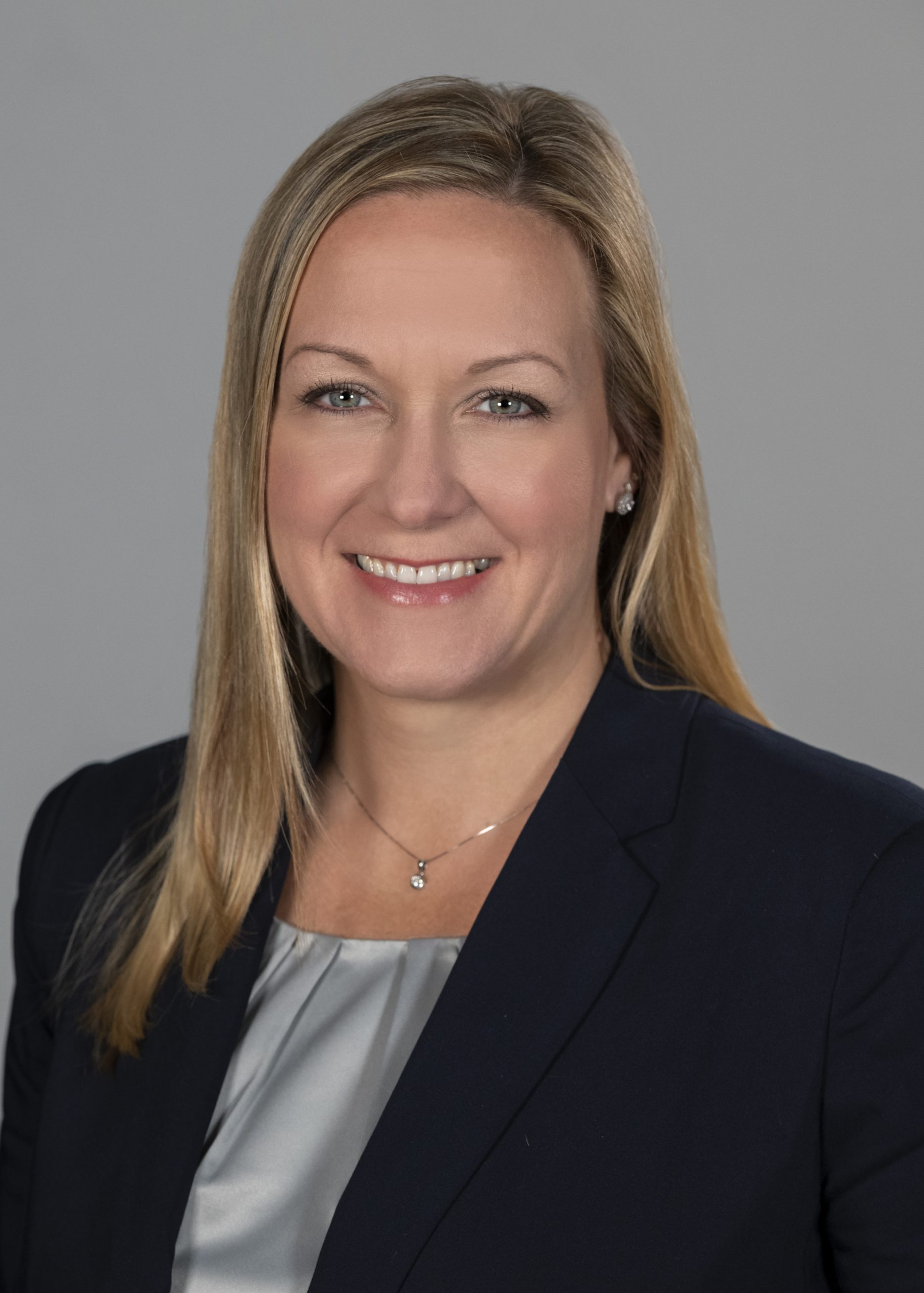 Mauricio A. Berdugo, MD, MPH, is currently the Director of Medical Affairs at Humacyte, Inc., and he has worked in different capacities within the CRO, pharma, diagnostics, and biotech industries in the USA and globally, including Latin America, Europe, and Asia over the past nine years. His clinical and academic work includes HIV/AIDS, cardiovascular disease, pulmonary disease, renal disease, and orthopedic spine surgery. He is currently pursuing a Fellowship with the American College of Healthcare Executives.