In 1988, at the age of 33, Orlando Torres became proactive about his kidney health because of his father's diagnosis of chronic kidney disease (CKD). He started to see a nephrologist and get lab work to monitor
his kidney health annually. During this time, Orlando was also diagnosed with high blood pressure, a leading cause of kidney disease. It was not until 2016 that his lab work showed his kidney function was declining, and he would soon need some form of kidney replacement therapy such as dialysis or a transplant. He started to see his nephrologist monthly, and in December 2017, was admitted to the hospital and began dialysis.
In Puerto Rico, where Orlando lives, there are limited choices for dialysis. Only two companies offer hemodialysis or peritoneal treatment. He started receiving hemodialysis therapy in-center and knew he would need a kidney transplant. Upon researching kidney transplant options, Orlando came across the American Association of Kidney Patients
(AAKP) and decided to attend the 2019 AAKP National Patient Meeting in Washington, D.C. While visiting the exhibition hall, Orlando discovered a company that offered a home hemodialysis machine.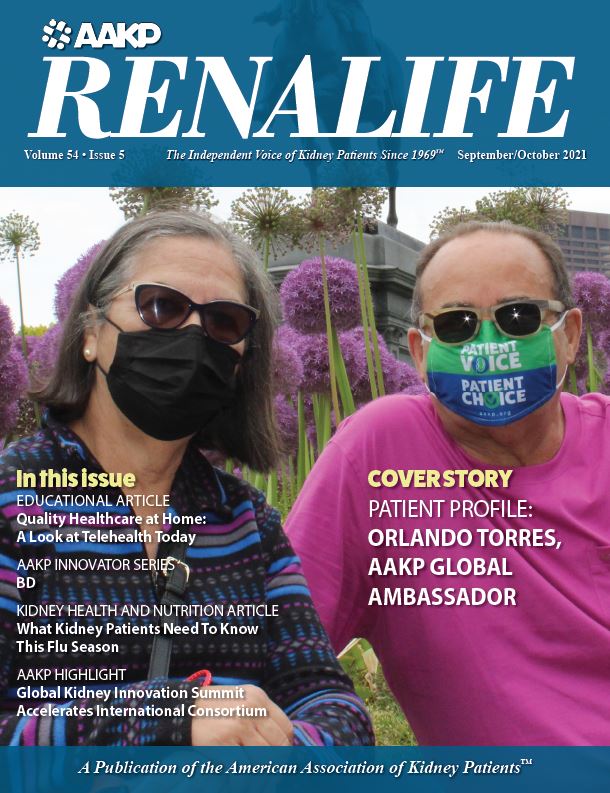 After almost two years of in-center dialysis, Orlando switched to home hemodialysis using the NxStage machine. His wife, Jenny, and children, Jenissa, Janelise and Jose Carlos, supported him and assisted with his care. "The therapy at home was much better and more comfortable than the in-center service because we created our own treatment schedule and had complete control and responsibility of the therapy performance," Orlando told AAKP. Additionally, his nephrologist came to visit him and check on his care weekly at his home, which Orlando enjoyed because it was more personalized.
During his time on dialysis, Orlando kept up his efforts to receive a kidney transplant. His good friends and former co-workers created a public relations campaign that Living Donor was placed in the local newspaper, radio, and television. As a result of that campaign, 12 potential living donor candidates were identified. Some of them were ruled out due to preexisting conditions and others lost interest and stopped responding to phone calls from the medical center. Finally, one person passed in all areas except the compatibility test—Mrs. Yomaries Matos. Thankfully, one of the three transplant centers where Orlando was registered, the Methodist Dallas Medical Center in Texas, offered a paired donor kidney exchange program, where Orlando and Yomaries were accepted.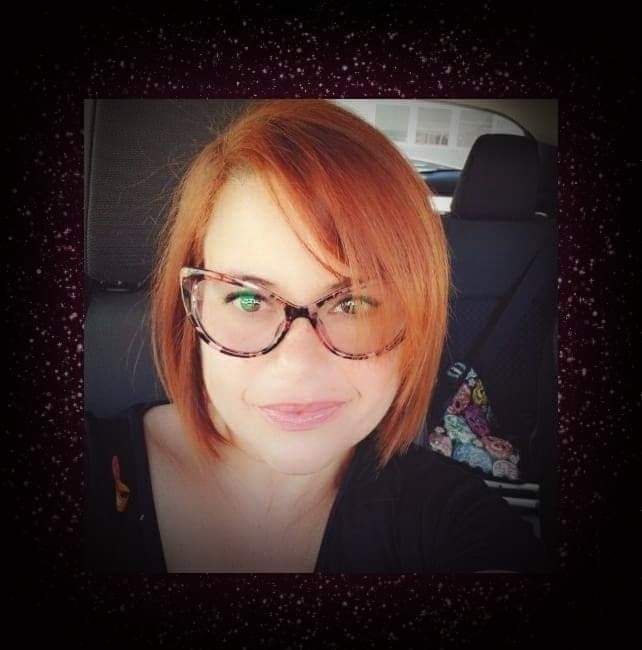 During this time, COVID-19 became a worldwide pandemic, and Orlando's medical team recommended against him traveling to the U.S. Two of the three transplant centers where Orlando was listed made him inactive
due to his inability to travel for medical tests. Fortunately, the Methodist Dallas Medical Center continued to list him as active.
On the third week of November 2020, the medical team at Methodist Dallas Medical Center informed Orlando and Yomaries that they had a living donor offer that was attached to the exchange program. Both Orlando and Yomaries accepted the offer. On December 1, they traveled to Dallas with all COVID-19 safety protocols in place, and on December 4, 2020, he received a kidney from a 24-year-
old woman who was his living kidney donor through the exchange program. At the same time, his Puerto Rican donor, Yomaries, was able to give the gift of life to help another young woman. "I am thankful to both Yomaries, as facilitator with her donation, and to my donor for this new opportunity for my family, my community, and of course for me," Orlando said.
Orlando and Yomaries stayed in Dallas for several weeks before being medically cleared
to travel back to Puerto Rico. Orlando says he is taking great care of his transplanted kidney with regular follow-up appointments with his medical team. He now sees an endocrinologist to help control his blood sugar because of transplant medications. Also important to his care is his daily 30-minute exercise routine.
Orlando says he is very grateful and enjoys sharing his story. He is working on creating a local educational radio program that will focus on kidney disease that he plans to launch in 2022. Orlando also plans to continue his involvement with AAKP as a Global Ambassador.
Learn more about Paired Donor Kidney Exchange Program
A paired donor kidney exchange program may be an option for those who know someone who wants to donate a kidney. Sometimes the donor is cleared to donate but is not a good match for the patient. If this happens, the patient and donor may be able to enter into a paired kidney donation program. These programs pair the kidney and the patient with the best kidney match. This can start a "chain" of kidney donations.
This article was originally published in aakpRENALIFE, Sept/Oct 2021.