Janice Lea, MD, MSc, FASN, AAKP Executive Committee Member
The COVID-19 pandemic incited 'explosive growth' in telehealth, but questions remain about how long it will be sustained. Telehealth is an umbrella term for all services that utilize technology, and telemedicine is defined as the practice of medicine using technology to deliver care at a distance.
Telehealth, telemedicine, and related terms generally refer to the exchange of medical information from one to another through electronic communication to improve a patient's health. Telehealth includes all health services provided using technology, including a collection of methods for enhancing public health or health education or using a video conferencing platform for medical education.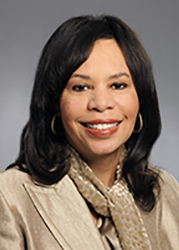 Telemedicine refers specifically to clinical services provided by a clinician to the patient remotely via video chat.
Globally, we have been in a very serious pandemic that has limited a lot of contact in all areas of our lives, including medical appointments. There's been an urgency to expand the use of technology to help people who need routine care and, at the same time, to keep vulnerable persons and those with mild symptoms at home while maintaining access to the care they need.
With the implementation of the 1135 waiver (also known as the CARES Act), the Centers for Medicare and Medicaid Services (CMS) allowed Medicare to pay for hospital, office, or other visits conducted via telehealth across the country starting March 6, 2020. Now Medicare beneficiaries are able to receive a specific set of services through telehealth, including evaluation and management visits (common office visits), mental health counseling, and preventive health screenings from the safety of their home. For non-dialysis patients with chronic kidney disease (CKD), there are provisions in the 1135 waiver for several forms of telehealth visits, including virtual check-ins (five to ten minute phone calls between the patient and physician), electronic visits through an online portal, telemedicine visits from home instead of in-person clinic visits, and inpatient remote consultations. Furthermore, physicians are reimbursed for these telehealth visits at a rate equal to physically seeing patients in person.
Prior to the waiver implemented, due to the COVID-19 pandemic, the patient's place of residency determined their ability to access telehealth services. Only patients living in rural areas were covered for these visits, and sometimes the patient would still need to travel to interact with a physician remotely. Telehealth coverage was also only previously allowed for home dialysis patients to access their physician via telemedicine for two out of three monthly visits.
Now with the CARES act, in-center hemodialysis patient/physician visits are allowed, including up to four visits per month by telemedicine. To describe a typical telemedicine in-center dialysis visit between a physician and patient, the dialysis nurse will go chairside to each patient with a smart device using a platform (such as FaceTime or Zoom) and conducts key physical exams (e.g., checking legs for signs of edema (fluid retention) and looking at the patient's vascular access). The nurse directs the camera to
the patient's dialysis machine screen so the remote physician can check blood pressure, see how much fluid is being removed, and determine if there is any cause for concern (such as blood flow not meeting target goal, high venous pressures, or concerning trends in blood pressures). The physician has online access to the patient's dialysis electronic medical record and can share the virtual meeting screen to allow the patient and other healthcare team members to review labs and treatment data. The patient/physician meetings are interdisciplinary, allowing dietitians and social workers to participate in the visits remotely. During the pandemic, many dialysis clinics allowed support staff to work remotely to avoid unnecessary exposure to themselves or the patients. In addition, for the home dialysis patients, all monthly visits can be performed via telemedicine. Thus the previous requirement of one in-person visit out of three visits for home dialysis patients is no longer required.
With the expansion and adoption of telehealth/telemedicine, patients are getting the full service of what they are used to, but in a remote fashion. Conducting appointments via telehealth provides a lot of benefits, including allowing the patient to interact remotely to ensure social distancing, preserving personal protective equipment (PPE) supplies, reducing medical staff exposure, and minimizing exposure of patients to healthcare workers
(many physicians are still working at hospitals where they may be exposed to COVID-19) to name a few. Support staff, such as dietitians and social workers, communicate frequently with patients by phone to check in with them and review labs/treatment issues. Many patients have indicated that they prefer the phone calls while at home as it offers them more privacy than meeting with care team members on the treatment floor.
Advantages of Telemedicine
Care is convenient, often more accessible
Saves on travel for patients
More frequent interactions with physicians
Potential for enhancing coordination of care
More interactive than telephone
Supports risk mitigation strategies during the pandemic, such as social distancing
Although the trajectory of this pandemic remains uncertain, there is an opportunity to effect the telehealth process so that it can remain a viable option for all patients to support safety measures and continuity of
care as well as be more widely accessible in the event of a future pandemic or similar emergency situation. Telehealth experiences and challenges encountered by dialysis providers, healthcare professionals, and patients throughout the pandemic have exposed healthcare disparities in areas such as access to care, internet connectivity, availability of devices to perform telehealth, and socioeconomic and language barriers. The future impact of telehealth inpatient care in the United States remains to be seen but will likely continue in some fashion due to efforts of many advocacy groups, such as the American Association of Kidney Patients (AAKP), who support the continued adoption of telehealth/telemedicine. Future use of telehealth may include CKD and dialysis modality education, transplant evaluations, as well as aspects of home dialysis training and monitoring to improve utilization and retention on home treatments.
We've all learned from this pandemic that there is a lot that can be accomplished at home and that it is possible for patients to still access quality healthcare. As Dorothy says in the Wizard of Oz, "There's no place like home."
Dr. Janice P. Lea, MD, MSc, FASN, is a Professor of Medicine at Emory University and is board-certified in nephrology and hypertension. She earned her medical degree at the University of Texas Medical Branch at Galveston and completed her residency in Internal Medicine and a Nephrology fellowship at Emory University affiliated hospitals. She also received a Masters of Science Degree in Clinical Research from Emory's School of Public Health. Dr. Lea is currently a Professor of Medicine at Emory University and is the Clinical Director of Nephrology and the Chief Medical Director of Emory Dialysis, which serves over 750 patients. Dr. Lea is also the Medical Director for Home Dialysis at Emory Healthcare, which currently serves 130 home patients. Dr. Lea's research and clinical expertise are in hypertension, chronic kidney disease, health disparities, and dialysis. She is a nationally renowned expert in hypertension—designated a "Clinical Specialist in Hypertension" by the American Society of Hypertension. Dr. Lea also is designated a Master Clinician by Emory's School of Medicine and serves as the Director of Telenephrology at Emory since 2017. In addition, she serves on the Board of Directors for the American Association of Kidney Patients. Dr. Lea has been named one of Atlanta's Top Doctors for the past ten years and is recognized nationally for her expertise in clinical research and patient care.
This article was originally published in aakpRENALIFE, Sept/Oct 2021.