By Jim Myers, National Board of Director and Ambassador, AAKP
It was 2014, I had just completed my first year of dialysis. I was in my chair at the Fresenius Medical Care Clinic in Crown Point, Indiana, when my doctor, Dr. Vavilala (Dr. V) approached me. He mentioned to me that the ESRD Network 10 was holding a contest, and he felt that if I applied and wrote an essay, I'd win. The prize was an all-expenses paid trip to Las Vegas to attend the American Association of Kidney Patients' National Patient Meeting.
As a budding, new kidney advocate I jumped at the chance. With Dr. V's encouragement, I put my thoughts and feelings into that essay, and was fortunate enough to be selected as one of the Network's winners.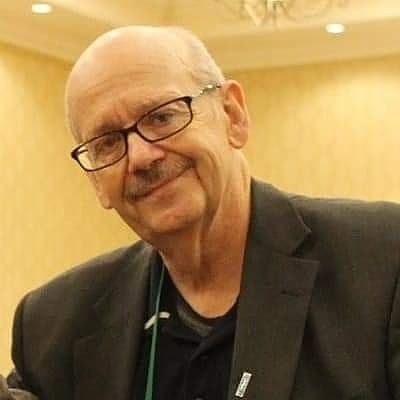 When I went to Vegas and attended this patient event, my life changed forever. The AAKP is the oldest and largest, fully independent kidney patient organization in the U.S. and the only patient-led organization in the kidney community. AAKP was exactly what the doctor ordered! It was easy to see that AAKP was completely and utterly dedicated patients. I was hooked, this was exactly the type of organization I was looking for and wanted to be a part of to further help fellow patients.
AAKP is a great organization to become involved in for the true, independent kidney advocate. AAKP is dedicated to improving the quality of life and long-term outcomes for kidney patients through education, advocacy, patient engagement and the fostering of patient communities – they fight for early detection; increased kidney transplantation and pre-emptive transplantation; full patient choice either at-home or in-center dialysis; protection of the patient/physician relationship; promotion of innovation; and the elimination of barriers for patient access to available treatment options.
The AAKP operates differently than many other organizations, because it is truly patient-led and patient-focused. Instead of dictating to us, the AAKP listens to us. AAKP supports the patient voice and protects patient choice.
One of my interests is supporting pediatric kidney patients - I suggested to the AAKP that we develop an initiative to support this population and those family members, parents and guardians that care for them.  The result was the launch of the AAKP Pediatric Kidney Pals Initiative! The cornerstone of this initiative is a bi-monthly newsletter, which I serve as editor. We've also developed several educational webinars that featured experts, patients and caretakers of pediatric patients.
The AAKP is THE place for kidney patients. If you are a kidney patient this is the place for you. Add your voice to ours – Join AAKP Today! Membership is FREE for patients, family members, and living donors. www.aakp.org/join
More about AAKP's Membership:
AAKP offers a FREE membership to kidney patients, caregivers and living donors!  Members receive benefits such as kidney newsletters, a digital copy of aakpRENALIFE magazine and much more!  Click here to sign-up today!