By Corinne Clynes, FNP
Welcome to the New Year of 2022! The best thing about the New Year is it gives us all a clean slate to start from. I challenge you to think about your goals, inspirations, and desires for the New Year. Start by considering different areas of your life that you may want to set a goal for. You could have short-term goals, long-term goals, or just a one-time New Year goal to be reached. Areas people typically consider for goals in the New Year are health, relationships, work, and financial. It's important not to limit yourself to a one-size-fits-all box when it comes to how you would like to approach your goals for the New Year.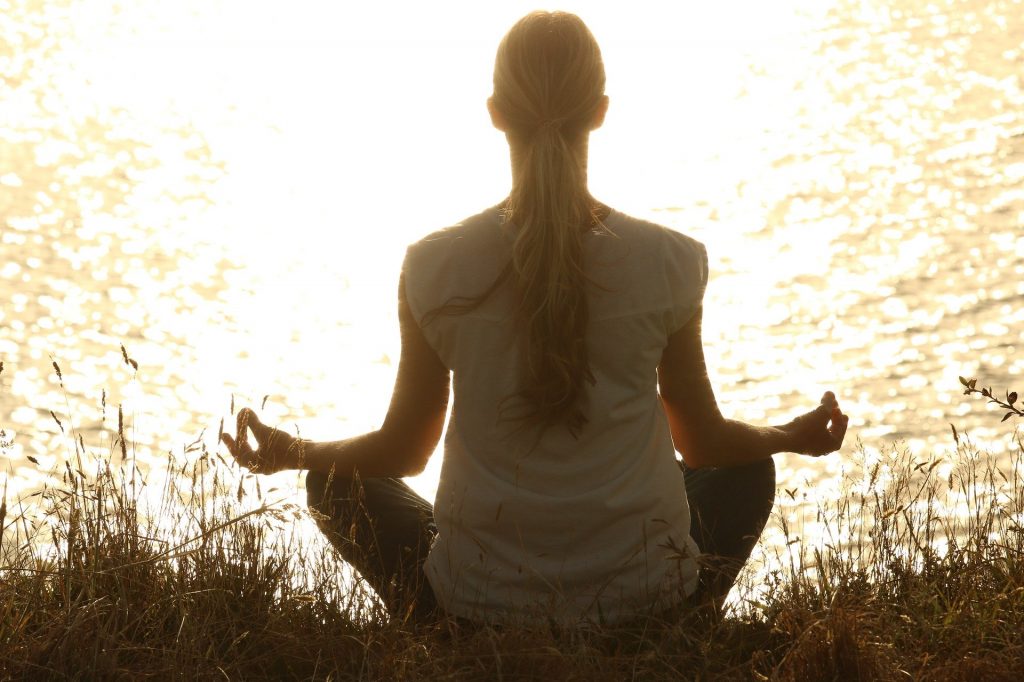 Having a chronic disease should not limit your mindset for the New Year. Take a personal inventory on what areas of your life your disease may be causing the most distress or challenges, and allow that to guide your way. This will help you decide what areas need a little more focused self-care and attention. By alleviating areas that are creating the most distress, this can help you become more mindful of what changes you need to make. Relieving suffering in small ways each day can help you live a more balanced year in harmony with yourself and others.
Here are some areas to consider for your New Year goals to help you live a more balanced life:
Fatigue: Chronic disease can cause chronic fatigue. The less you move, the worse the fatigue can become. A good New Year goal for someone with fatigue is to implement exercise goals along with a plan to help alleviate stress in this area of your life. Exercise can help you stay physically stronger, emotionally clearer, and more balanced all around. Some examples of exercise for someone with a chronic disease are walking, sit and be fit classes, yoga, light weight exercises, jogging, and gardening. It is recommended by the American Heart Association that we do not take more than 48 hours off in between exercises because our bodies build muscle memory along with cardiovascular endurance. If you take too much time off in between exercises, the body does not achieve the full benefits of stimulated endorphins, a better cortisol level, sugar control, increased muscular strength, and increased cardiovascular endurance.
Stress: Stop and disconnect from what is causing your stress levels to rise. Make a goal of allowing yourself the space to stop for 10 to 15 minutes per day to sit quietly and focus on your breathing. If you feel like adding in some gentle stretching while seated, this is a good way to bring clarity and peace to the body during these times.
Tips for moving the body during the New Year:
How do I know if I should rest or move today? This is a very common question from someone who is managing a chronic illness. Start by listening to your body's energy and symptoms. This can help you gauge how much physical activity you should take on in one day. If you wake up and feel energized, that is a good thing, and you should take advantage of a more moderate intensity workout like brisk walking, weight lifting, or an aerobics class. If you wake up and feel fatigued or a bit sluggish, then you need to move today! Yoga, breathing, and meditation are great ideas for days like this. A yin yoga or gentle yoga class can help combat feelings of fatigue or sluggishness. If you wake up and feel weak, do not beat yourself up for wanting to take it easy. Set a small goal for yourself on days like these such as putting the dishes away, folding laundry, walking to the mailbox, or sitting outside in the sun. Always remember to listen to your body during any exercise. It is okay to stop and rest on any of these days while the body builds endurance.
Some additional goals to help with stress during the New Year:
• A healthy diet. Consider making an appointment with a dietician that specializes in kidney disease.
• Go to the park.
• Remember saying NO to things that drain us is a healthy boundary.
• Set limits with overworking and consistently remind yourself about the importance of your health and emotional well-being.
• Take a break from negative social media. Stop following accounts that are not positive and may cause stress.
• Minimize TV time.
This article originally published in January/February 2022 aakpRENALIFE.