Pooja Desai, Ph.D., US Medical Director - Renal, AstraZeneca
Living with chronic kidney disease (CKD) can be challenging, especially when considering the risk of developing other medical conditions.
Your kidneys support crucial bodily functions, including filtering toxins from the blood, regulating bodily fluid levels, making vitamin D to strengthen bones, helping control blood pressure, and increasing red blood cells.1 This is why it's important to understand the connection between your kidneys and other organs to help keep your body healthy and prevent associated conditions like hyperkalemia (HK) and heart failure (HF).2
What is Hyperkalemia?
Hyperkalemia, also known as high potassium, is a condition that occurs when potassium levels in the blood are higher than normal. A normal level of potassium is between 3.5 and 5.0 mmol/L.2 People living with CKD are at a higher risk of hyperkalemia because their kidneys may not be functioning well enough to remove the excess potassium from the blood.3 An estimated 37 million Americans are living with CKD, and up to 40-50% of them are affected by HK.3
While potassium is an essential nutrient for the body that helps regulate the digestive system and keeps the muscles, nerves, bones, and heart functioning efficiently, people with too much potassium could be at risk for a range of potential medical conditions. 2 Even though many times there are no symptoms, too much potassium in the blood can cause irregular heartbeats, muscle weakness, numbness or tingling, or, in some cases, even death.3
You can learn what your potassium level is with a simple blood test.3 It's important to remember your results only show the amount of potassium that was in your blood at the time you had the test.3 This is because your potassium level depends on how well your kidneys are working, how much of it your body is absorbing from the food and drinks you're consuming daily, and certain medicines that can affect your potassium level.3 For those who are on dialysis, which can help to lower potassium levels during treatment, it's important to consult with a doctor to check potassium levels on a regular basis, as levels can increase between sessions.2
The HK and Heart Connection
In addition to those with CKD, people living with high blood pressure and HF are also at a higher risk of developing HK.2 Living with HF can increase the risk of developing recurrent or chronic HK – a state where potassium levels continue to fluctuate – which can have negative consequences on your kidneys and heart in the long term.
Many of the medications used to manage the symptoms for HF, like RAASi (renin–angiotensin–aldosterone system inhibitor) therapies, can put people at risk for developing HK. 4 Studies have shown that people living with CKD who are also taking RAASi therapies have a 5-10% chance of developing hyperkalemia, compared to the less than 2% of those not taking these treatments.3 It's important, however, for people to remain on their optimal RAASi therapies to prevent cardiovascular decline and achieve optimal health outcomes. Therefore, potassium binders can be an effective way to help manage HK while patients are on guideline-directed medical therapies for HF.
Tips for Managing Your Potassium
There are steps you can take to help manage your potassium levels and keep them in a normal range.
If you are currently on medication to manage CKD, HF, or high blood pressure, ask your doctor about how these medications could be impacting your potassium levels. In some cases, people have had to reduce or discontinue certain medications that can cause an increase in blood potassium levels.4
Implementing a diet that's personalized for you, in partnership with your doctor or dietician, can also help you manage your condition. Your doctor may also recommend taking a medication called a potassium binder, which have been clinically proven to significantly reduce potassium levels at the onset and help people sustain healthy potassium levels long-term with continued use.6
Whether you're living with hyperkalemia or supporting someone you love, seeking community is a great way to access new resources and perspectives can help on your health journey.
Talking to your doctor is the best first step to taking control of your health. An initial conversation with your doctor can help you to better understand not only your potassium levels, but also make decisions that are right for you and your body.
References
"Chronic Kidney Disease: Common but Misunderstood and Severely Underdiagnosed." Www.astrazeneca-Us.com, 2 Aug. 2022, www.astrazeneca-us.com/media/astrazeneca-us-blog/2022/chronic-kidney-disease-common-but-misunderstood-and-severely-underdiagnosed-080122.html. Accessed 11 Apr. 2023.
"Modern Potassium Binder Shown to Treat Hyperkalemia in Patients Who Have Chronic Kidney Disease." Story Studio - SFGATE.com, 14 Oct. 2021, storystudio.sfgate.com/modern-potassium-binder-shown-to-treat-hyperkalemia-in-patients-who-have-chronic-kidney-disease/. Accessed 11 Apr. 2023.
Unfiltered Kidney Conversations. "Five Things You Need to Know about Chronic Kidney Disease and High Potassium." The Healthy, 4 Nov. 2022, www.thehealthy.com/kidney/five-things-you-need-to-know-about-chronic-kidney-disease-and-high-potassium/. Accessed 11 Apr. 2023.AJMC. The Burden of Hyperkalemia in Patients With Cardiovascular and Renal Disease
Giuseppe Rosano, Ilaria Spoletini, Cristiana Vitale, Stefan Agewall, Hyperkalemia and Renin–Angiotensin–Aldosterone System Inhibitors Dose Therapy in Heart Failure With Reduced Ejection Fraction, Cardiac Failure Review 2019;5(3):130–2.
"Clinical Challenges: Managing Chronic Hyperkalemia." Www.medpagetoday.com, 5 Nov. 2020, www.medpagetoday.com/clinical-challenges/hyperkalemia/89499. Accessed 11 Apr. 2023.
Rhee, Connie, et al. "Dietary Potassium Restriction May Not Be a Reliable Strategy for Managing Hyperkalemia." Www.healio.com, www.healio.com/advertorial/2022/dietary-potassium-restriction-may-not-be-a-reliable-strategy-for-managing-hyperkalemia. Accessed 11 Apr. 2023.
Pooja is the Medical Director of CKD within the US medical team with AstraZeneca. She is a strategic medical affairs leader with expert scientific skills and strong business acumen, driven by a passion for accelerating and translating science to improve lives.
Prior to AstraZeneca, Pooja was a Senior Medical Information Scientist at Fresenius Medical Care, where she had responsibilities for the medical review of all Fresenius products and devices and developed and delivered education programs for nephrologists in the Fresenius network. She has experience leading research in the areas of cardiovascular diseases, in vitro toxicology, and metabolic diseases. An agile leader, she has directed teams, advanced research in a lab, fostered relationships with clients, and served as a technical expert. At her core, Pooja's passion is to improve the quality of living for patients through research and evidence-based medicine. Pooja has an Alternative Medicine degree from India and a Ph.D. in Physiology and Biophysics from VCU.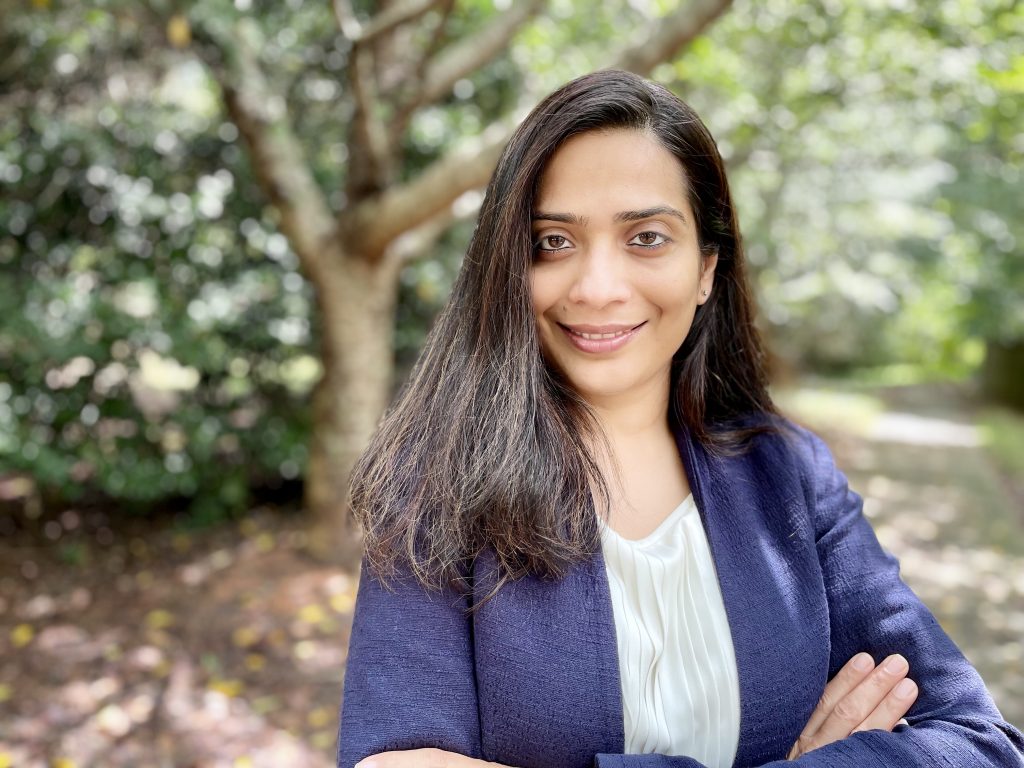 Join us for National High Potassium Awareness Day each year on May 1 (5.1). Learn more and access high potassium educational resources at www.AreYouOK.org.