By AAKP Board of Director members, Jim Myers, Kent Bressler, and Suzanne Ruff
As per the NORD (National Organization of Rare Disease) website: The main objective of Rare Disease Day is to raise awareness among the general public and decision-makers about rare diseases and their impact on patients' lives.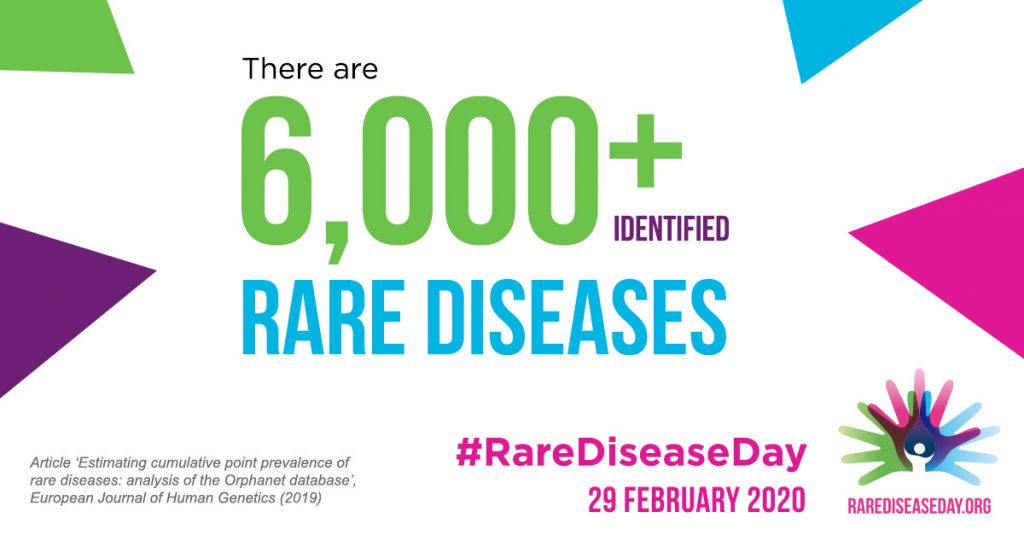 For families like mine and fellow AAKP Board of Directors, Jim Myers and Kent Bressler, we want to shout it from the rooftop about the disease that Jim, Kent and our families suffer from . . . why?
Because most people have never heard of the diseases we battle.
That's what Rare Disease Day is all about: held on the last day of February, not just in the USA but also in Europe.
AAKP Board of Director, Jim Myers, suffers from a genetic disease called, polycystic kidney disease (ADPKD), as do many members of my family. PKD is considered a rare disease. Myers is a PKD patient and a transplant recipient who has been managing kidney disease since 1983. Myers said, "I was lucky enough to have a transplant on April 27, 2016. At the age of 25, I went into the hospital with chest pain. From a simple x-ray, I was diagnosed with PKD. I have lost five members of my family to PKD, including my Dad. Because of my family's history, I was immediately referred to Dr. Hellman, a nephrologist at Indiana University Health. He immediately put me on high blood pressure medication and a kidney-friendly diet. I faithfully followed up at the kidney clinic every six months, took my medicine and adhered to the kidney diet. There is no cure for PKD, and at that time there was very little they could do for me."
Myers adds, "Autosomal dominant polycystic kidney disease (ADPKD) is a genetic disorder characterized by the formation of cysts within the kidneys. I welcome this annual opportunity, Rare Disease Day, to make people more aware of rare diseases like PKD."
Nephcure International defines Focal Segmental Glomerulosclerosis Syndrome (FSGS) as "a rare disease that attacks the kidney's filtering units (glomeruli) causing serious scarring leading to permanent kidney damage and even failure. Kent Bressler, AAKP Board of Director, shares his story: "I have had FSGS for over 40 years, it began with a simple spilling of protein into my urine and an increase in my blood pressure. This rare progressive disease left me a choice between dialysis, transplant or death. I chose a preemptive kidney transplant from my brother 32 years ago. A preemptive transplant is when an individual receives a kidney transplant before the need to start dialysis. The hope that I saw in this terrible disease, was that the transplant offered me the best alternative of the three options. This preemptive transplant blessing has worked out well, as I have been able to raise my family and live without the confines of dialysis.
The takeaway is that there is always hope. If you, or anyone you know has protein in their urine, with an elevated blood pressure, please get it diagnosed and treated immediately. Early detection means early treatment and gives you a chance to seek a living donor for transplant. It's up to you and no one else. Don't take a wait and see attitude act right away to make a plan for your life."
As Board members of AAKP, we have shared just two of the 'rare' diseases of the kidney, because of personal experience. However, there are many other rare and genetic conditions that cause kidney disease, and NORD gives us this glimpse to help define what these diseases cause the patient: A rare disease, also referred to as an orphan disease, is any disorder that affects a small percentage of the population. Although the disease may be rare, patients and families share a common struggle. Relatively common symptoms can hide underlying rare diseases leading to misdiagnosis and delaying treatment. Quintessentially disabling, the patient's quality of life is affected by the lack or loss of autonomy due to the chronic, progressive, degenerative, and frequently life-threatening aspects of the disease. The fact that there are often no existing effective cures adds to the high level of pain and suffering endured by patients and their families.
AAKP Resources:
AAKP is participating in Rare Disease Day on February 29th. Many kidney patients have one of the 6K+ rare diseases. AAKP supports research and innovations to better identify, manage and treatment rare diseases. Learn more about AAKP's Fabry Disease Diagnostic Testing and Education Program. Also, learn more about AAKP's Cystinoisis Scholarship Program with a new scholarship application cycle starting February 29th!